Casa MM is a residence located in a private neighborhood in the northern part of Buenos Aires that was designed by FAARQ architects. On a 20 meter x 50 meter (65 foot x 164 foot) plot, the 291 square meter (3,132 square foot) house has direct access to the river.
The exterior is clad in three different materials – masonry, concrete, and wood – and features large windows that overlook the river.
The interior houses three bedrooms and a living room with a kitchen, while the outside has terraces, patios, a massive deck, and a BBQ grill.
An expansive back deck gives access to the pool and extends the interior's square footage to the outside.
The house is mainly used as a weekend home, but it can accommodate various types of groups thanks to its open layout and extensive outdoor space.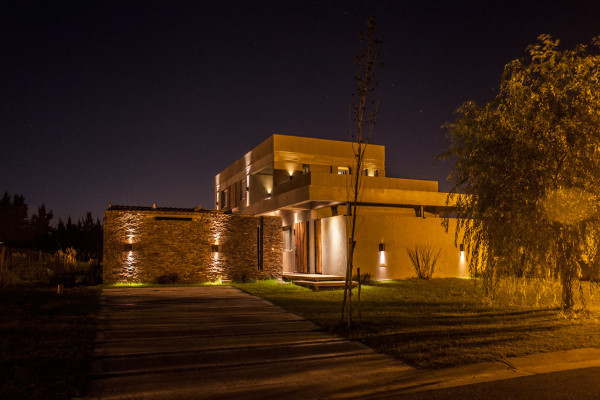 Photos by Matías Mansilla.

Design From Around The Web