Celebrate LEGO's 90th Anniversary With Some of Our Favorite Sets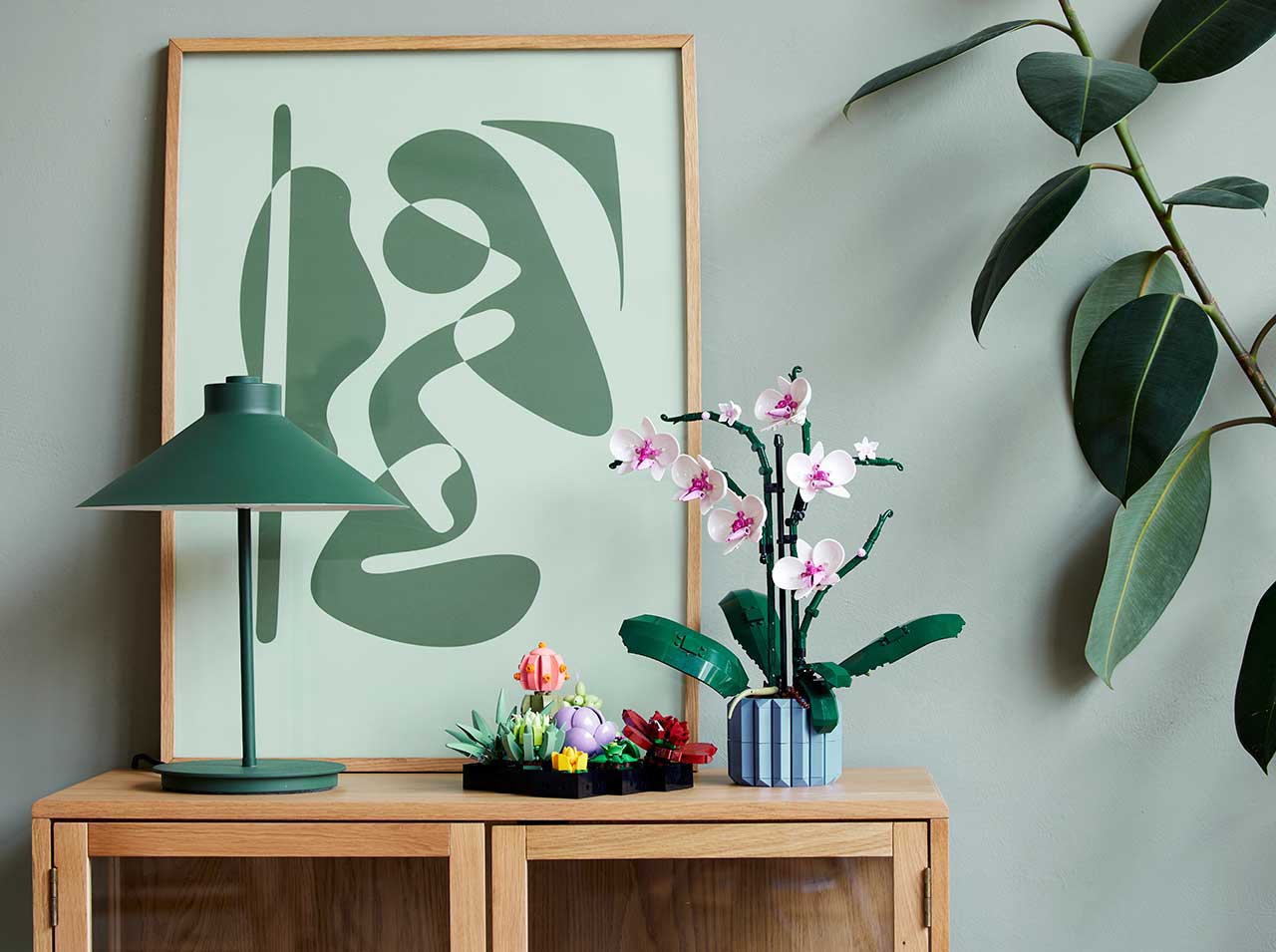 Celebrate LEGO's 90th Anniversary With Some of Our Favorite Sets
1/11 Photos
2/11 Photos
3/11 Photos
4/11 Photos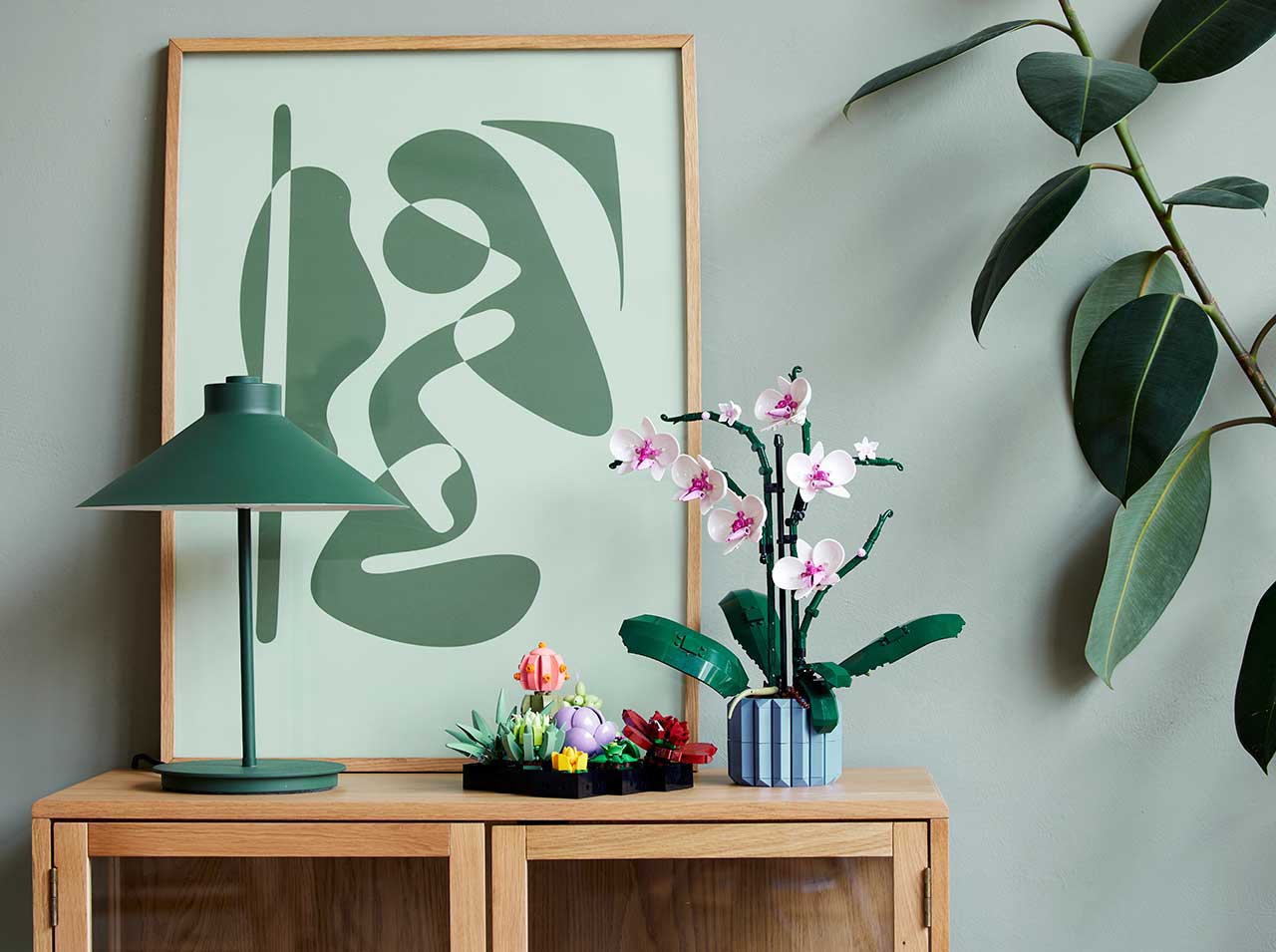 5/11 Photos
6/11 Photos
7/11 Photos
8/11 Photos
9/11 Photos
10/11 Photos
11/11 Photos
If you've been around here long enough, you probably know about my love of LEGO – from childhood to adulthood. Just because you're an adult doesn't mean you can't partake in a little brick building – just think of them as three-dimensional puzzles. So if you've become burnt out on puzzles during the never-ending COVID crisis, give LEGO a try. I swear the sets get better and better, which is no surprise considering LEGO is celebrating their 90th Anniversary right now. The brand launched 90 years ago in Billund, Denmark when Danish carpenter Ole Kirk Kristiansen designed a collection of small wooden toys. The first set consisted of 36 pieces, including cars, airplanes, and yoyos, aiming to help local children learn more about the world. Twenty-six years later, Ole's son, Godtfred, patented the official LEGO brick and created a few bricks in primary colors. Now with over 18,000 LEGO products, you have to wonder what they could possibly think of next! Hint: It's for music lovers (see below)! Then read on to see some of our favorite LEGO sets from recent years.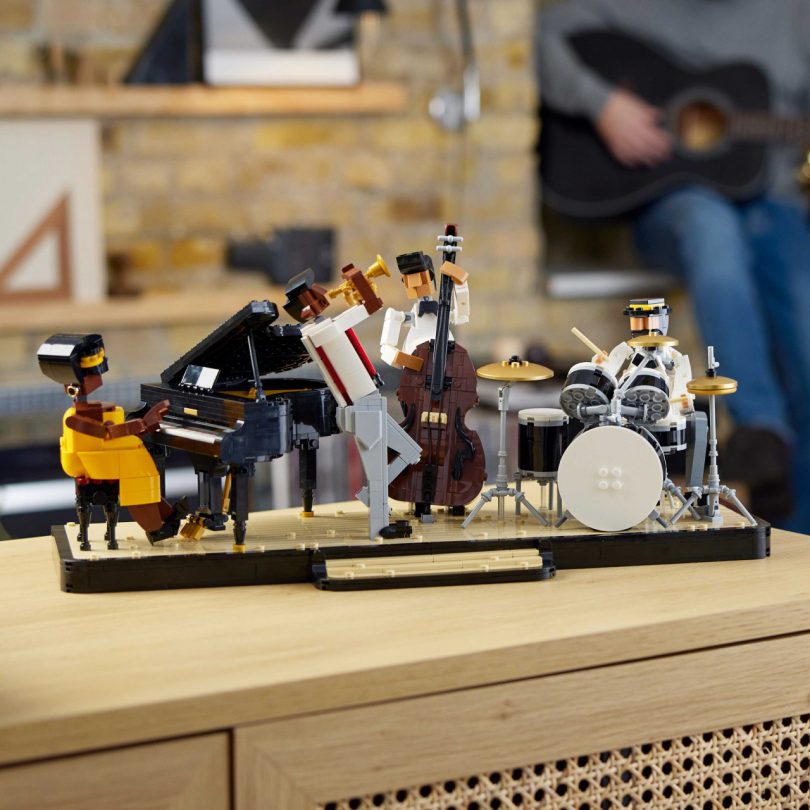 Next off the product line is the new LEGO Ideas Jazz Quartet launching July 1st. How cool is that?!
Perhaps one of my very favorite sets of all time, the LEGO Ideas Typewriter has keys that move and click, as well as a return bar that moves back as your "type."
Purchase here >>
Just last year, LEGO launched their largest set ever – the LEGO Art World Map – with 11,695 pieces in total. Spanning just over 2'x3′ in size, the colorful map can hang as is or you can add pins to track the places you've been.
Purchase Here >>
Last year, LEGO kicked off Pride Month with the launch of Everyone is Awesome, a set that celebrates LEGO's diverse fans around the world. The super colorful design was inspired by the iconic Pride flag.
Purchase Here >>
Earlier this year, LEGO expanded upon their botanical series with two, super fun sets – LEGO Succulents and LEGO Orchid. As someone who has completed both, I can't recommend them more! They're really fun to make and the look cool amongst living plants. Plus you don't have to water them!
Purchase Here >>
Earlier this year, LEGO launched The Globe set made up of 2,585 pieces. The vintage-style design spans 16″ high which means its size that resembles an actual globe. Plus it spins like a globe!
Purchase Here >>
One of the most surprising sets to launch is Starry Night, a three-dimensional version of van Gogh's iconic painting. The 2,316-piece set is designed by Hong Kong-based Truman Cheng, a 25-year-old LEGO fan who submitted the design via the LEGO® Ideas platform. After massive public support, LEGO brought it to market and now we can all have a cool piece of art in our own home.
Purchase Here >>
If music is more your thing, check out this Fender® Stratocaster™ set that includes an amp and your choice of a red or black body. Both the guitar and amp are decked out with all the details you'd find on an actual guitar.
Purchase Here >>
Check out the rest of our LEGO coverage here!
This post contains affiliate links, so if you make a purchase from an affiliate link, we earn a commission. Thanks for supporting Design Milk!