Blank is a project designed by HAO Design in Pingtung City, Taiwan that renovated a classic two and a half story home typical of early design in Taiwan. With this type of floor plan, the mezzanine is often removed as it interrupts the flow of the staircase and lighting.
HAO Design choose to work with it by removing the walls that blocked the mezzanine from the ground floor. Now, the 1.5-story feels open and bright.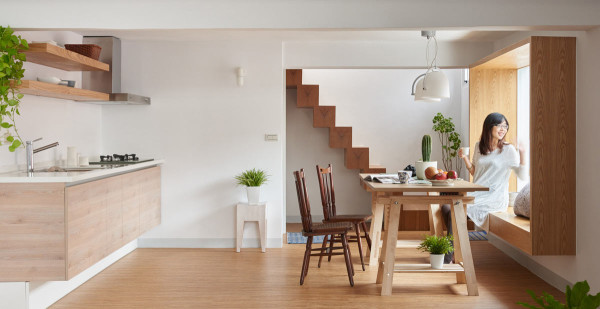 Underneath the mezzanine is the minimalist kitchen that features a large framed window by the dining area. The window ledge becomes seating for one side of the table.
The staircase was moved from the front of the house to the back where the old kitchen used to be.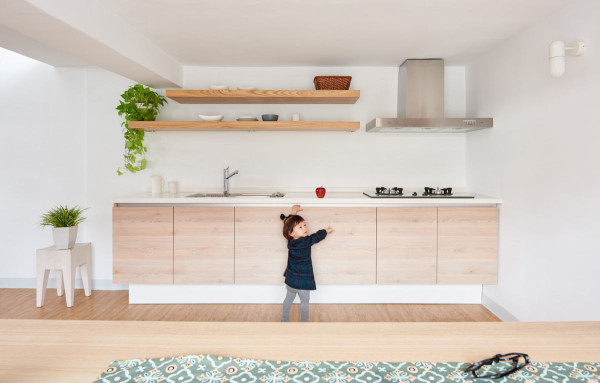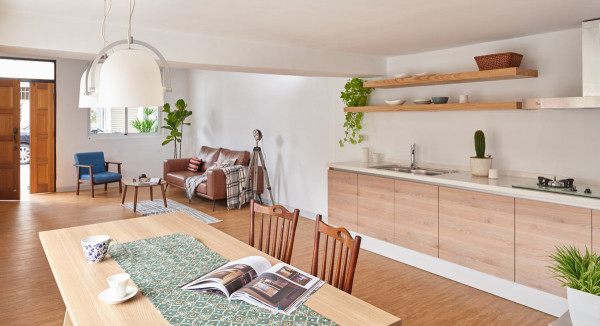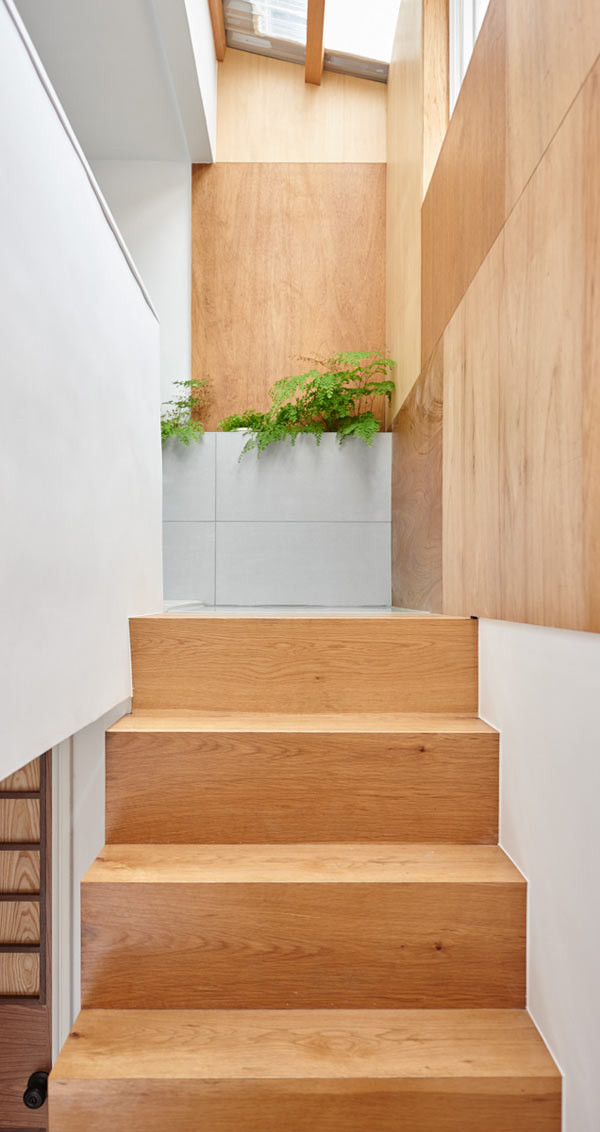 Above the staircase, they installed a translucent material in place of the roofing to light the space.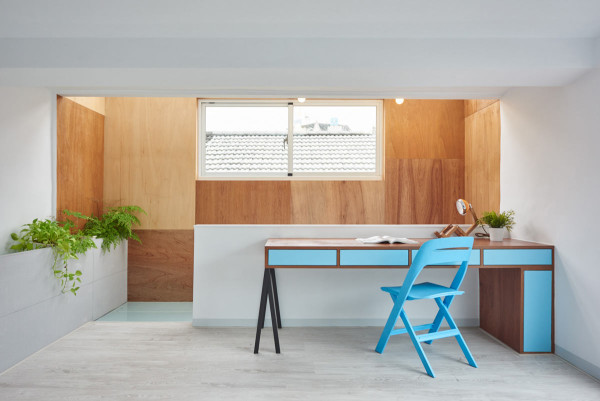 The mezzanine level was turned into an open library.
The top floor houses the master bedroom with an open bathroom.
The surfaces of the open bathroom are wood giving the space a sense of warmth.
Photos by Hey!Cheese.