If you love geometry, you'll definitely love Philipp Beisheim's newest line of objects for the home inspired by shapes from our high school geometry days. Named reorganised collection, it features several different pieces based on familiar shapes.
Based on a hexahedron and tetrahedron, the reorganised sidetable "changes" shape according to where the viewer stands. A reflective surface further distorts the perception of the side table when viewers approach.
The reorganised floorlamp takes after the octahedron. A sculpture of light is projected through acrylic glass, creating a unique shape unlike most floor lamps.
Made with a powder-coated aluminum, the reorganised coatrack is a reduced dodecahedron that looks like a pentagon when faced straight-on.
Lastly, the reorganised bookshelf is a multifaceted icosahedron, flattened to create a pattern of surfaces to hold multiple objects.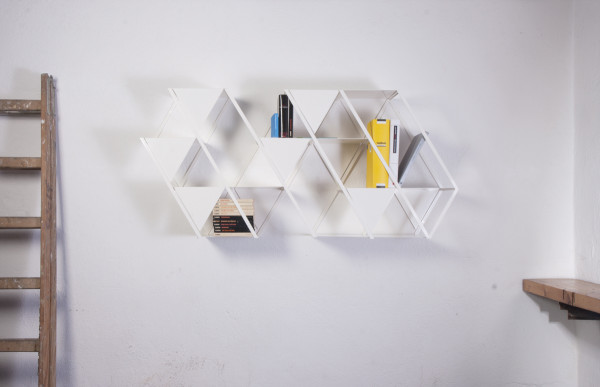 Photos by Benjamin Turner.

Design From Around The Web