Oh man, I am such a sucker for Israeli design. Young Israeli designer Noga Berman, a recent graduate of the Industrial Design program at Bezalel Academy, who we featured in the past for her Tunnel furniture (still love that project!), is back with a new project, but this time it's jewelry.
Called Construction Waste, this set of rings was created from a large collection of ceramic stones found in construction sites that the designer has collected over the years. She then chose some "special" pieces for the rings, each one different to the rest in size and color.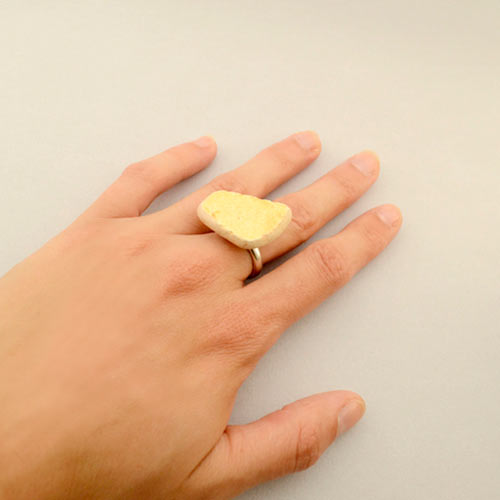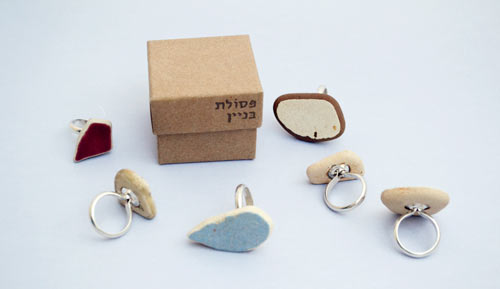 You can buy a ring in Noga's Etsy shop.