Corner Pocket House is a modern residence located in Manhattan Beach, California, designed by Edward Ogosta Architecture. The project is a complete transformation of a corner lot bungalow situated in a quite residential neighborhood. The clients, a family of five, wanted the aesthetic of their one-story home to be a distinct departure from the neighborhood norm.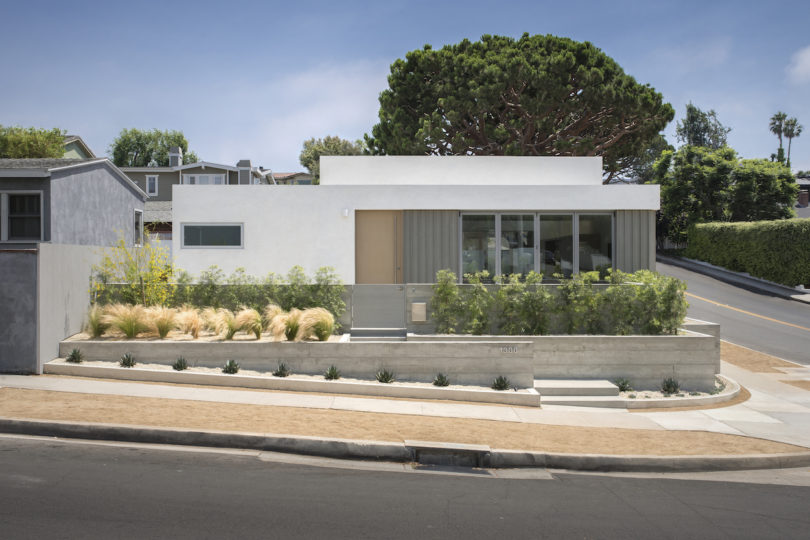 The project faced challenging obstacles, from the terrain that the home was sitting on to regulatory forces. Local codes severely restricted the available building area with increased site setbacks, height limitations, and ordinances protecting the mature tree onsite.
The design was strategic in resolving some of these challenges by focusing on a straightforward approach of simple forms. As described by the architects, "Large folding glass doors allow the main common room to be dramatically opened at opposite ends, optimizing light penetration, cross-ventilation, and spatial flow through to the tree-shaded courtyards."
Photography by Steve King.

Design From Around The Web