Nervous System is back with a brand new collection of jewelry that's inspired by science and technology. Corollaria uses algorithmic design and digital fabrication to create a stunning collection of jewelry that's inspired by the very things that make up our bodies—cells.
Inspired by biology, Corollaria used an anisotropic centroidal Voronoi algorithm to generate structures that mimics cells responding to their environment. A complex creation using the density and direction from the algorithm are then etched into brass sheets and shaped using a hydraulic press.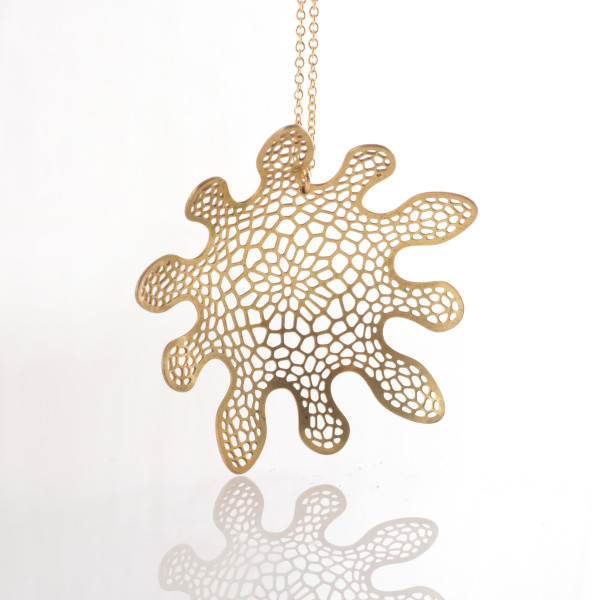 Nervous System also explored the realm of rubber jewelry for the first time in this collection. The rubber represents cellular structures at a larger scale, resulting in bold, dramatic pieces that cover sprawl over the body.
Model Photography: Steve Marsel
Product Photography: Nervous System