Artist and designer, Dino Sanchez, has this way of designing simple products out of wood that are extraordinarily beautiful. His latest is the Cottage Stool, a design meant to be sat on or for resting objects that has a minimalist, organic aesthetic. Each stool is sourced and made entirely in the USA and is marked as a numbered edition.
Sanchez created the stools as part of the 703 Cottage Project, which explores design and takes inspiration from coastal living in Cape May, New Jersey. The space will be guiding new designs for their collection, as well as one-of-a-kid pieces.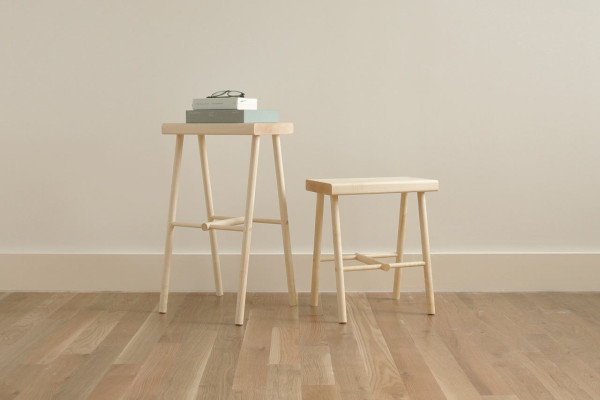 The stools are available in table, counter, or bar heights, and come in either bleached maple, oak, or cherry.