Remember when blackLAB architects designed the Origami Bench for an exhibition? Andrea Kordos and Tony Round, both from blackLAB, decided to expand on the idea of folded furniture and are launching Cut & Fold, which consists of the Origami Chair and the Flip Shelf.
Inspired by paper craft, the idea behind the chair shows that folding simple shapes can then create cool, sculptural forms. The nest-like shape offers plenty of room and its ergonomic baltic birch shell is minimal and efficient.
The sections of the shell are connected with piano hinges giving it the facets. It also gives the chair some wiggle room. The shell of the chair is being made in different finishes, as well as solid-color laminates, and sits atop a folded steel frame.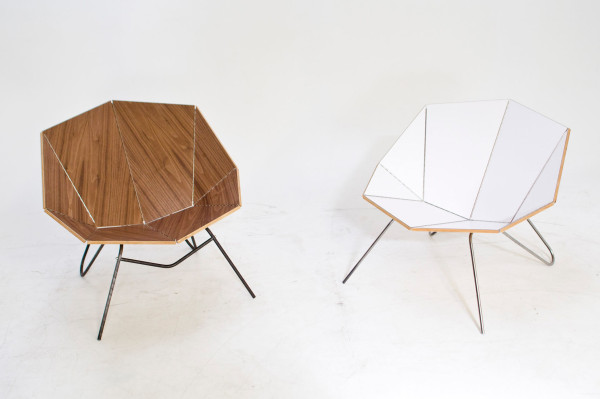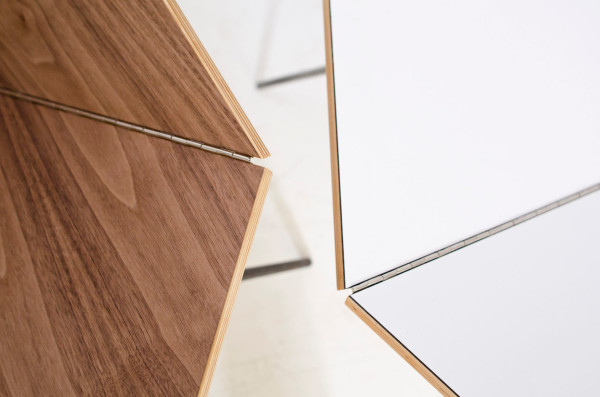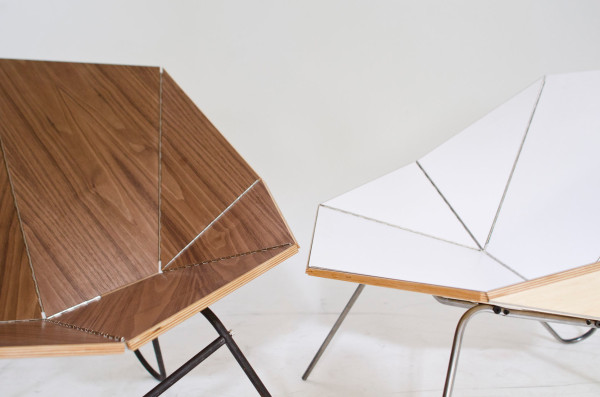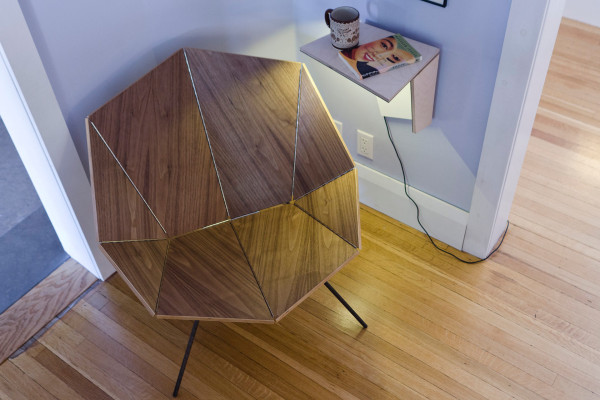 The Flip Shelf gives you a functional, yet sculptural table without taking up a ton of room. There's even an optional LED light for reading.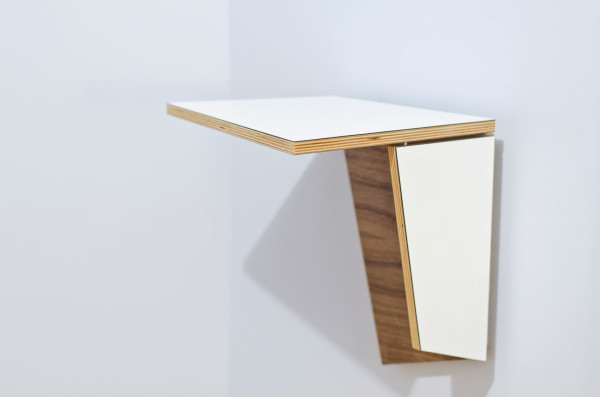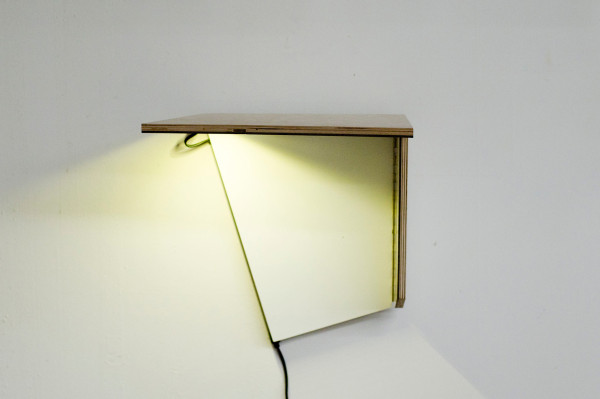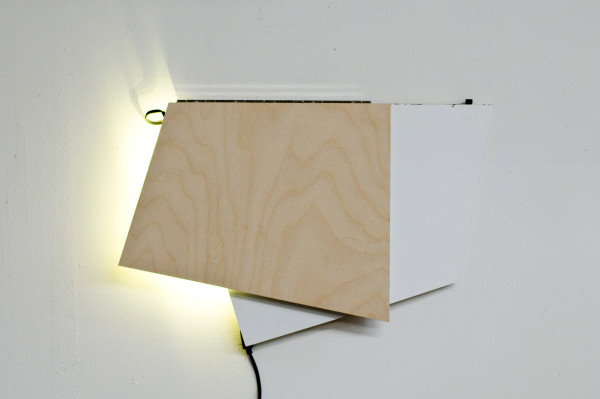 Design From Around The Web