London-based architect Daniel Widrig and Dutch fashion designer Iris van Herpen first collaborated at Amsterdam Fashion Week in 2010 on a collection called Crystallization (above) — a fashion collection of 3D-printed dresses. Escapism is the continuation of this collaboration and launched at Paris Fashion week earlier this year.
The goal of the Escapism collection is to take 3D printing and push the limits on the wearability of the printed pieces. It investigates the possibility of using advanced technologies and computer-aided design to create haute couture fashions made of fiber-like elements that are lightweight and flexible.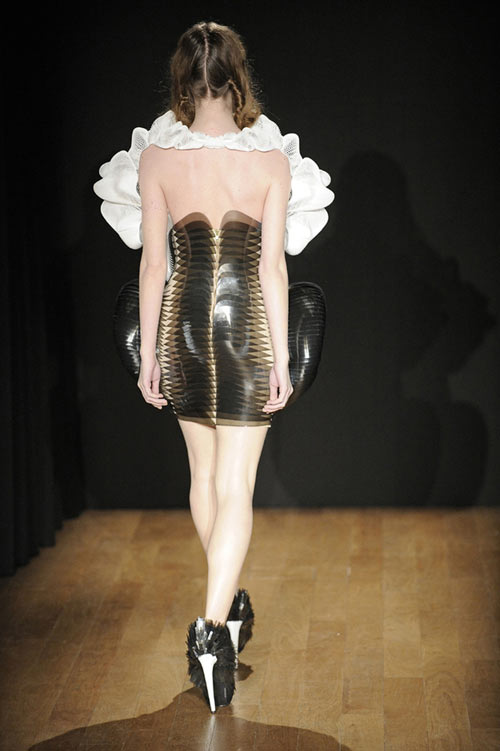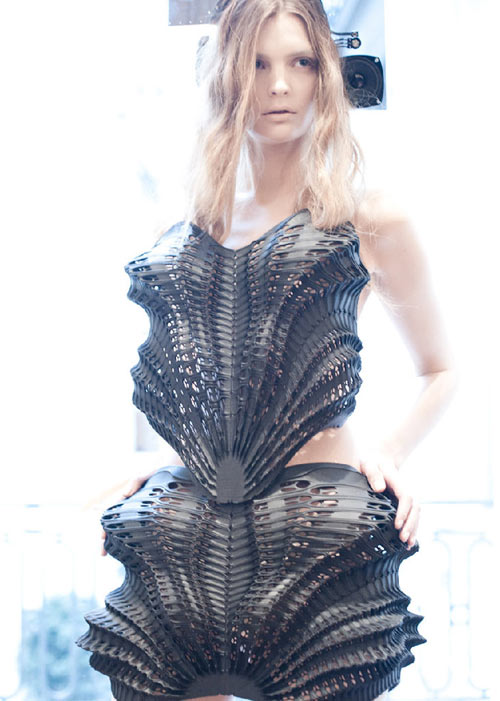 The collection was produced in collaboration with New York based label .MGX by Materialise via Selective Laser Sintering (SLS) in Polyamide.