At least, for this special case. danielmoyerdesign, with help from Tattly, debuted drINK, a collection of 53 pieces of furniture and lighting that is the cohesive effort of 30 designers and artists. Launched at BKLYN DESIGNS for NYCxDESIGN, the pieces are being sold during a silent auction to raise funds for Sean Casey Animal Rescue. But… there's a twist.
Guests at NYCxDESIGNS were encouraged to use markers to permanently decorate the work, creating unique pieces not found anywhere else. From doodles to some more elaborate sketches, tables, benchlets, and lighting have distinct signatures. All are constructed in matching white on tulipwood.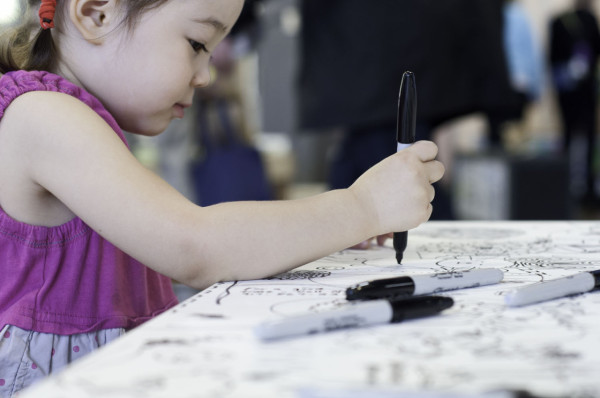 Bid on the collection here, and check out the process below.
drINK from Bullrush Films on Vimeo.

Design From Around The Web