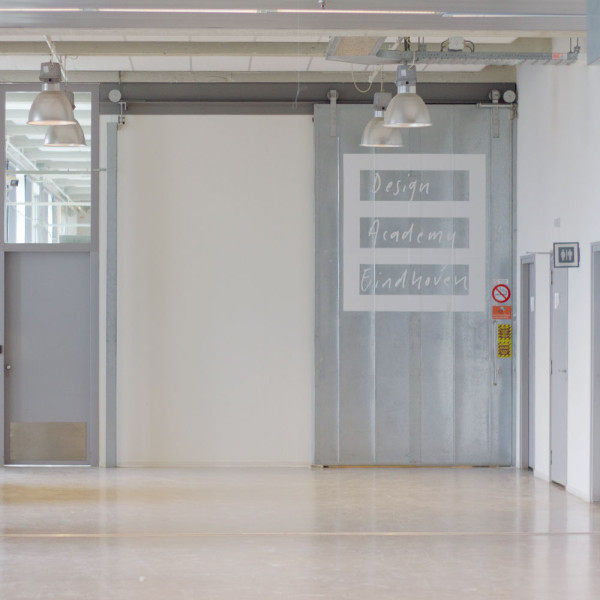 The Design Academy Eindhoven graduate show is always the highlight of Dutch Design Week – and this year was no exception. "The problems of the world are so deep, so profound, that thinking of solutions will not help us," said Creative Director Thomas Widdershoven in his welcome address. "If you narrow down a problem to solve it, then you have a narrow mind, and it will not be profound enough to come up with real alternatives. What I see my students do is sometimes clumsy, sometimes funny, sometimes nonsense, and sometimes spot on, but they do address social issues." Here are some of the clumsy, funny, nonsense and spot-on projects that caught my eye…
Not Another is a concept for a monthly magazine by Daniela Treija & Sara Sturges that critically highlights ubiquitous Instagram trends such as the grid, Monstera plants, and painted household objects. "It's absurd how repetitive design trends have become," said the designers. "Where did all the pineapples come from all of a sudden?" The topic of each issue would be voted for via social media.
Already featured on Design Milk, Jolene Carlier's Willy Wonka-inspired popcorn making machine adds color, fun and drama to the classic movie night snack, and with more and more properties featuring 'home cinemas' and 'media rooms,' it was only a matter of time before somebody reinvented the domestic popcorn maker.
Where Jie Chen grew up in China, the traditional tea ceremony was not an ancient ritual resurrected for tourists, but a part of her everyday life; so when she moved to Eindhoven to study, she brought her own tea set with her – they're not exactly commonplace in the Netherlands. "Having tea with different people in different places makes the tradition more dynamic," she says, so she designed a stackable tea set that she could take with her wherever she goes. A textile wrap and leather shoulder bag protect the earthenware Mosey Tea set and on arrival, a tea mat transforms any surface into a tea table. An interesting example of rituals adapting to their new surroundings, to enable culture to survive outside of its native context.
The Ripening Rugs by Adrianus Kundert van Nieuwkoop are designed to improve with age – as you wear away the surface new colors are revealed. "The Ripening Rugs represent a positive take on the process of wear," said the designer. "The gradual erosion is what makes these floor coverings gain in attractiveness, each in its own way, instead of rendering them valueless and ending their lifetime."
Room to Grow by Karen van der Perre offers people in restricted environments, like prisons or hospitals, the chance to interact with nature. Describing her project as "horticultural therapy on a small scale," the designer says: "These people live by strict schemes and cannot go outdoors whenever they want, but experiencing how things grow is beneficial to them."
Hinged by Jelmer Wind is a celebration of the humble hinge. Instead of disguising the hinges and its contents, this wardrobe has an open structure to enable you the ability to see inside, and in fact right through it. "The hinges are not hidden or loose parts; they really take part in the design," says the designer.
To accommodate more flexible seating and growing markets in parts of the world where sitting on the floor in the norm, Sam Linders has designed Wobble-Up – floor tiles that fold into a comfortable seat.
IKEA Local by Rachel Giesen is a new concept for products to be produced locally to, and sold through, individual IKEA stores to reduce the environmental and financial costs of transporting materials and products.
Simone Post's multilayered glass pendant lamps were inspired by the drawings of a seven-year-old boy. "Give a child some paper and watch new color combinations, shapes or interpretations of the world appear on every sheet," she says. She asked a group of seven to 13-year-olds to draw her a light, and seven-year-old Tjeerd's creation made the grade.
Fish on Dry Land by Marta Sif Ólafsdóttir was an attempt to tackle migration and unemployment in villages, by showing the people who lived in them that the skills they already had could be turned into commercial products. Marta became intrigued by the boats and fishing gear which she felt were the essence of a small Icelandic fishing village called Ísafjörður. Taking them out of their marine context and abstracting them, she transformed them into a collection of contemporary furniture.
Ricky Kloosterman's Embrace is a space for the family of premature babies within hospital wards. "Caring for premature babies can be stressful," she says. "The babies are tiny and vulnerable, new parents are often overwhelmed, and neonatal units offer little privacy with several incubators in a room. Placing babies to rest calmly on the parent's chest, skin-to-skin, is best. But how to remain calm amidst all the commotion? The sofa's tall back and sides offer seclusion and a sense of security. The imitation leather cushions provide stability and warmth, and tubes can be tucked away for a cozy, relaxing snuggle."