We're guessing you have heard of Lindsey Adelman, a darling of the New York lighting design scene. At the very least, you probably recognize her innovative chandeliers, which are a unique cross between industry and nature. Adelman founded her New York City studio in 2006. Today she has a team of 15 and a network of local artisans that manufacture each piece to order. Yes, those glass globes are all hand blown in Brooklyn. While lighting has been the focus, Adelman has recently expanded into jewelry, vessels, tiles, and wallpaper, done in materials beyond her original brass—wood, concrete, porcelain, gold, and stereolithography. This month's Deconstruction allows us a peek inside the process.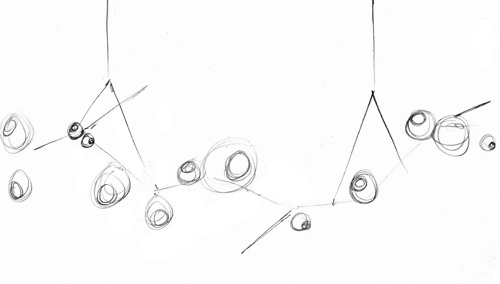 Using natural structures as a point of departure, the Branching Series combines mechanical joints and hand-blown glass. This is a sketch of the Branching Burst chandelier.
Lindsey and her design team mock-up 1:1 models with plastic globes to represent the final chandelier. This is sometimes done on site, other times in the studio.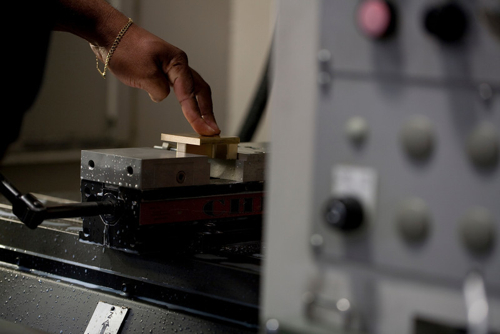 Working on the hardware parts.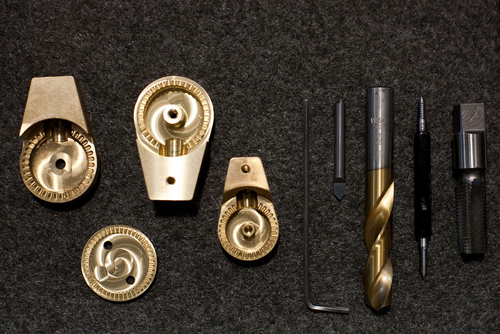 Parts are machined out of solid brass in Brooklyn.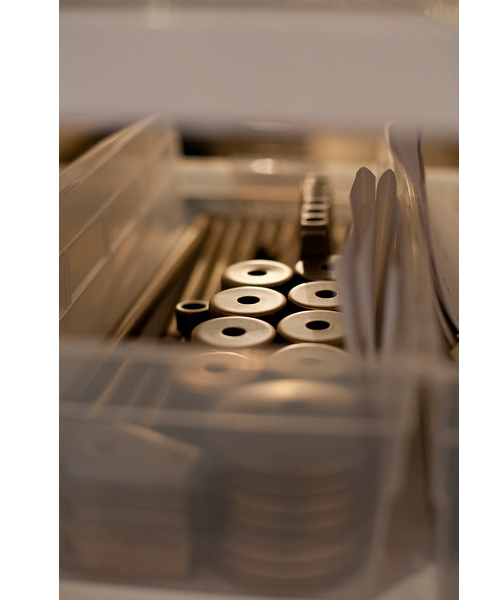 The lights come in a variety of custom finishes. These vintage brass parts have been prepared for assembly.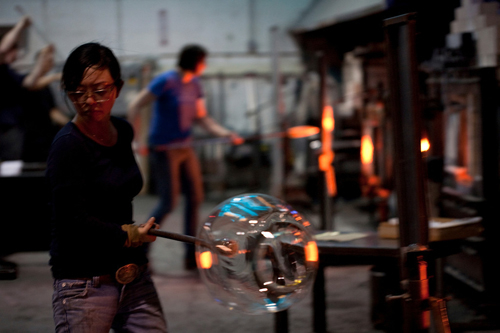 The glass globes are blown in a Brooklyn workshop by Michiko Sakano and her crew.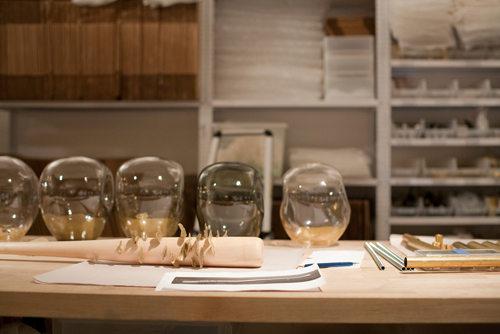 A set of clear glass globes.
An array of finished glass spikes in the studio.
Assembling the lighting structure.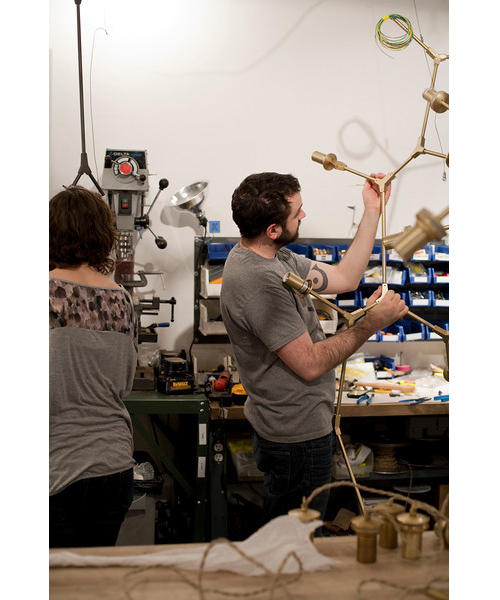 All assembly is done in the Manhattan studio.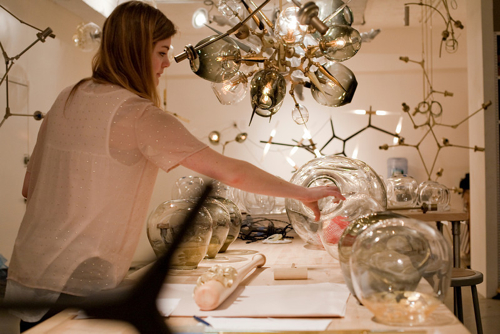 After the armature is assembled, the chandelier is prepped for delivery. Because the globes are hand-blown, their weights vary slightly and each fixture must be carefully balanced in the studio.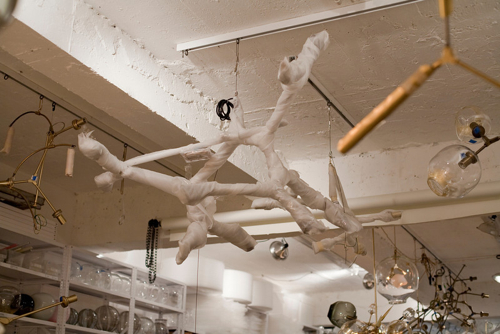 The glass globes are packed carefully in cardboard boxes. The armatures are wrapped and hung in a crate for delivery.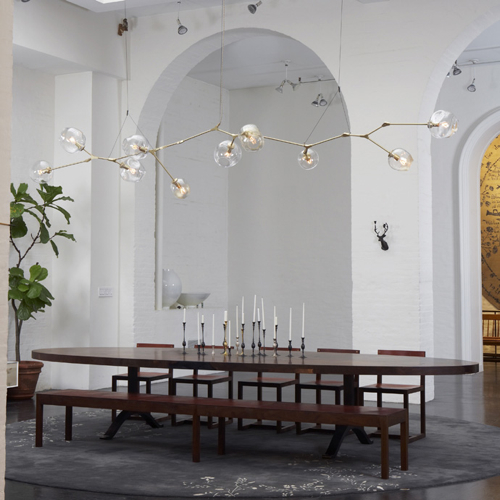 A custom 10-globe Bursting Branch chandelier installed above a dining table.
Photos 5, 6, 7, 8, 11, 12, 13 by Lauren Coleman; photo 9 by Jami Saunders; photo 14 by Joseph De Leo.