Africa Calling was a showcase of African designers, exploring cross-cultural collaborations and challenging traditional aesthetics, curated by Kathy Shenoy (Shake the Dust) and Liezel Strauss (Subject Matter Art). The light pictured is by award-winning South African designer Heath Nash and is made from discarded plastic cups.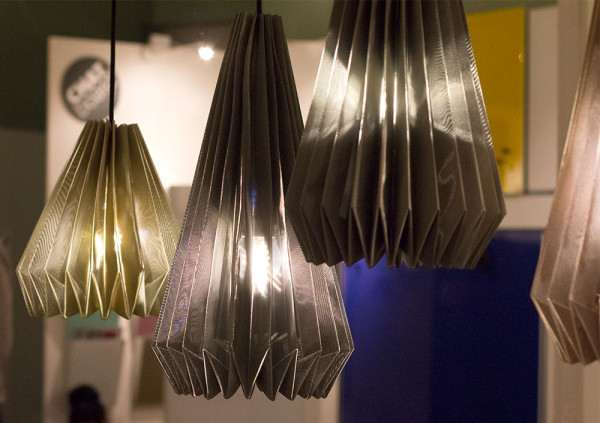 Origami-based lighting designer Kyla McCallum of Foldability has been working with 'pleaters' in the UK to bring new life to an industry that is dying out and to explore new materials – these lights are made from a metal-coated fabric, which has aluminium, titanium, copper or gold on one side and black on the other, making it transparent when the light is lit and opaque when it's turned off.
It was fantastic to see Alexander Mueller's collection for Indian-produced furniture brand Capsbury, just one year after he graduated from The Cass.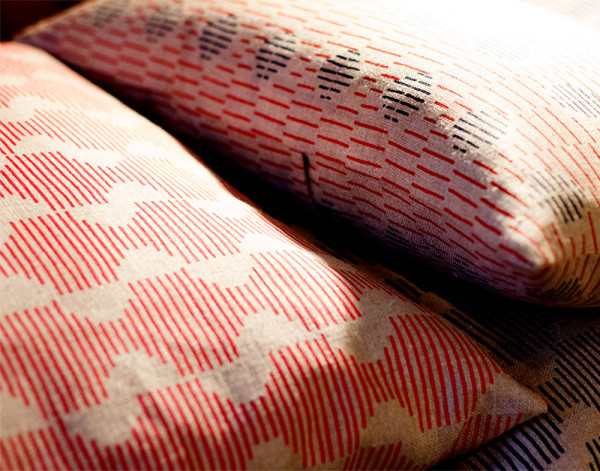 Thorody launched five new designs at designjunction and I love all of them. They describe their style as "characterized by the use of short, hand drawn lines," which pretty much sums it up!
The Sack System by Happenstance Workshop is self-assembly furniture taken to the extreme, encouraging the user to get involved in designing and making their own products, Meccano-style.
I loved Camerbwell College of Art graduate Rhian Malin's Hand-held Vessels, she hand throws them and then asks people to pick them up and give them a little squeeze before the clay is quite dry, making them imperfect but perfectly ergonomic.
Osma is an outdoor chair made from waste water pipes by Ian Spencer & Cairn Young – their intention is that the grass can grow right up through it.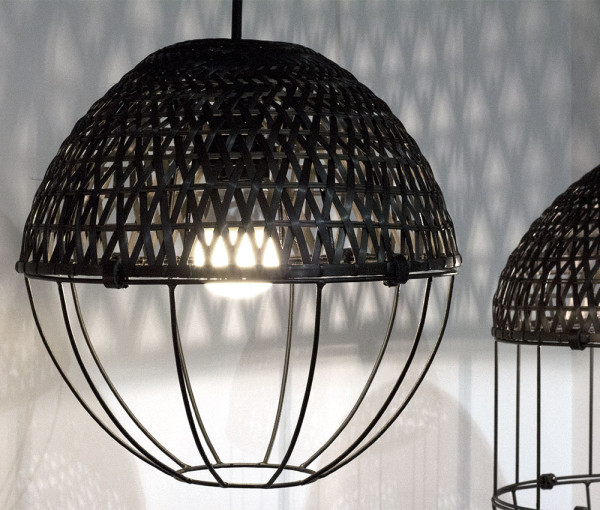 Ventura Projects is the team behind Milan Design Week's Ventura Lambrate, so I was very excited when I heard they were coming to London. Ventura London didn't disappoint – Stockholm-based Studio Ljung Ljung's smoked bamboo lamps are handmade in Thailand.
Dr Jane Norris was without doubt one of the most interesting people I met at LDF – her Polychronic Objects are a series of bowls and stools that are the outcome of a materials research project that uses a randomized map-folding technique to connect materials from different times and locations.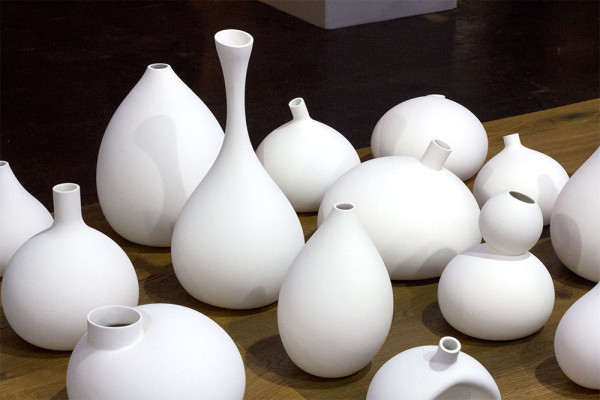 The Elements collection is made using water, air, and balloons to take the final form out of the hands of designer Jomi Evers Solhein.
And finally, the Hoard by Nottingham Trent graduate Aimee Bollu gives new life to discarded debris by combining it with 'valuable' materials associated with luxury, such porcelain, glass, and wood.