Desktop Wallpaper: February 2021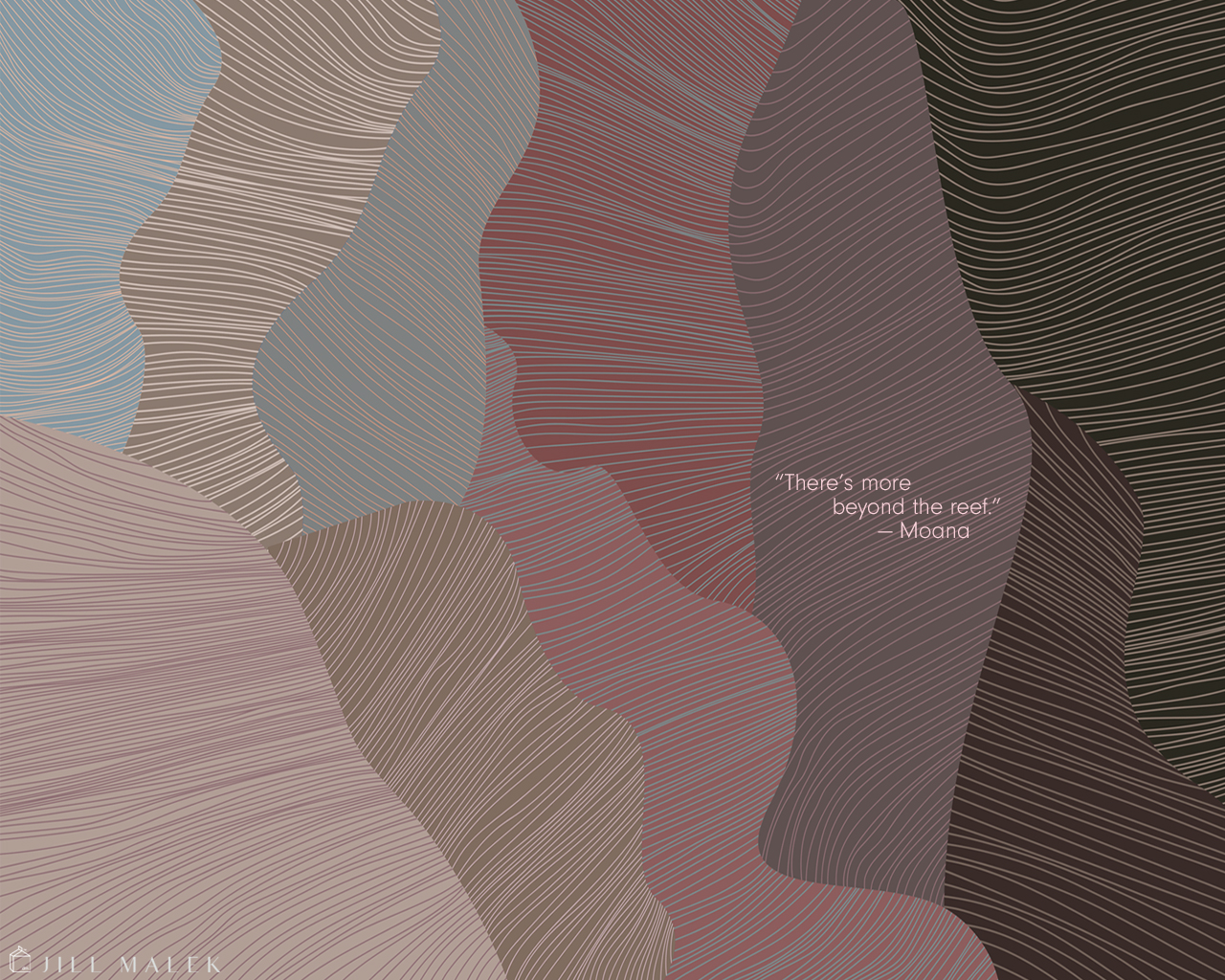 Desktop Wallpaper: February 2021
I'm head over heels for Jill Malek's latest wallcoverings – the Dwellings Collection. Inspired by the organic structures of animal homes, four non-repeating patterns make up this series that offers a feeling of safety and security, just like your own home. Reef, this month's Designer Desktop, is inspired by the undulating colors in underwater plants. Rounding out the Dwellings Collection is Cocoon inspired by the beautiful swelling of animal cocoons; Nest, inspired by the textures and subtle colors within woven animal nests; and Stalactite by hanging forms in caves that change color over time. Scaled to custom fit a space, Dwellings' patterns are printed on durable materials that can withstand heavy traffic, and are available with optional dimensional felt accents sewn on by hand. Colors, motifs and felt pile heights can also be customized.
Malek has a few collaborations coming up as well, this month with Cougar shoes, a popular Canadian brand. Her exclusive pattern found its inspiration in translucent rain, and fittingly will adorn their best-selling Kensington rain boot. Also this Spring, Malek is releasing a new healthcare collection with Carnegie that's reminiscent of immersive fields in nature meant to promote healing and wellness.
DESKTOP: 1024×768 \\\ 1280×1024 \\\ 1680×1050 \\\ 1900×1200 \\\ 2560×1440
MOBILE: iPhone XS \\\ iPhone XS Max \\\ iPad Pro
View and download past Designer Desktops here.