Dessier Residence is a minimal residence located in Montreal, Canada, designed by _naturehumaine. The project consisted of a renovation and extension of a single-family duplex defined by two complementary volumes. The rear facade sought the addition of a mezzanine that allows access to the roof terrace.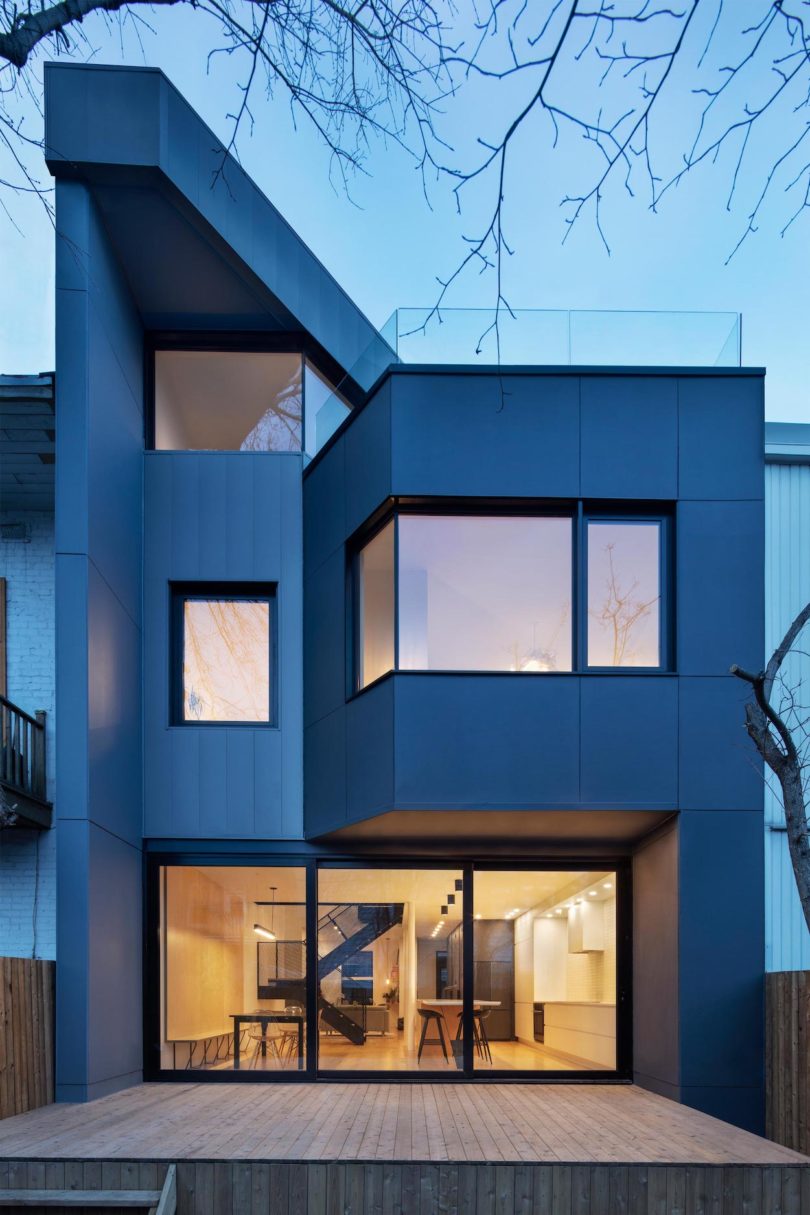 The volumes are characterized by angular geometric entities that simultaneously contribute to the formal expression as a whole while providing contrasting tonalities. For each volume, two large folded glass panes provide visual transparency to the garden below.
The interior consists of a monochromatic palette utilizing subdued materials to create a simple yet warm space. The centrally located staircase reveals a skylight on the top floor that provides abundant natural light, diffused from the openwork railings.
Photography by Adrien Williams