DM Apartment is a minimal space located in Barcelona, Spain, designed by Francesc Rifé Studio. The identity of this apartment was conditioned from the beginning by its shape: a square plant with a façade completely open to the outside. Its design is divided into two main areas. The opaque zone is dedicated to the bedrooms and the two entrances, both the main and service.
The entrance serves as a preamble to the apartment, where the main area features open spaces and a transition area. The L-shaped corridor hides a bath and connects the different environments through a system of sliding doors. This enclosure system, which can go unnoticed, works more as mobile walls than doors.
The kitchen hides a set of geometry and volumes designed as a box within a box. With double access, it is presented as a fluid and flexible space that can be independent from the living room when needed. The living room is distributed in three areas: the dining room, the main living area, and a side space that integrates the library, fireplace, and a sofa by &Tradition.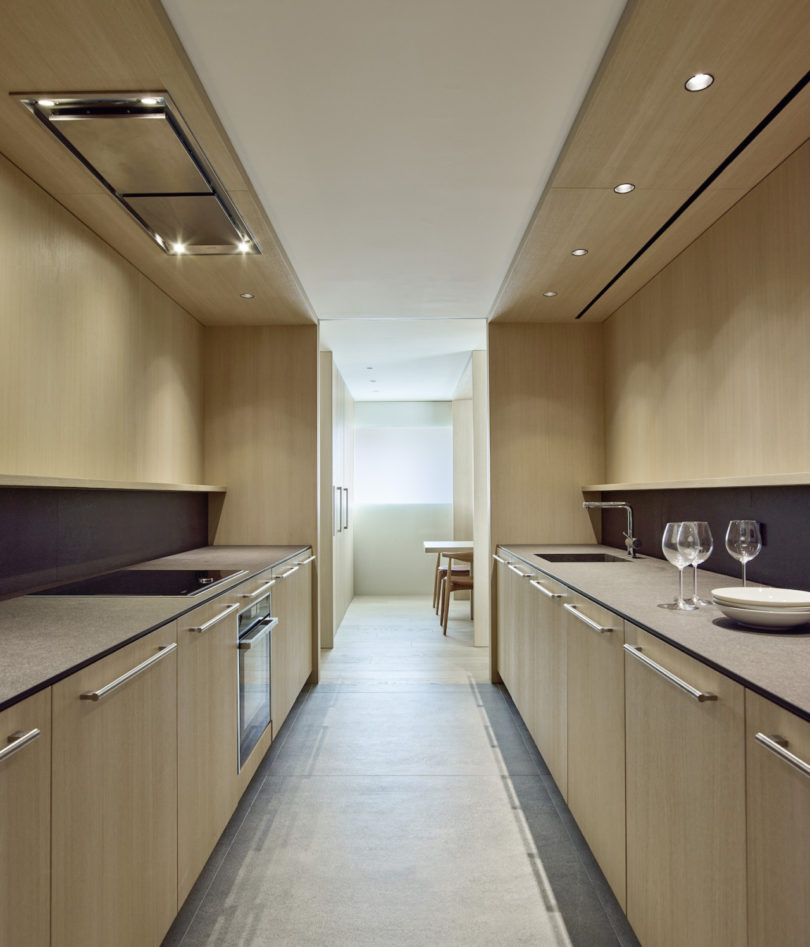 Photography by Eugeni Pons.