The team at Timothy Oulton designed the Dome Home in Gaoming, China as a central, inspirational design hub for the creatives in the company to stay, as well as visitors from around the world. The compound sits adjacent to their global headquarters and is located in the middle of a lychee garden.
Made of solid timber, the Dome Home took years of meticulous planning to complete. It's a self-supporting structure without the need for any columns.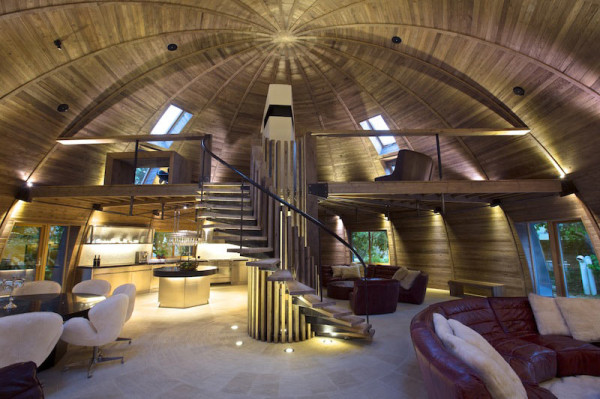 The custom furniture's curvy lines mimc the lines of the rounded dome of the building in hopes of "allowing ideas in the mind to float around without obstruction."
The central, spiral staircase becomes quite the focal point of the open space with floating wood panels going vertically and horizontally.
Surrounding the Dome Home are paths that lead to seven double-story brick Round Houses, which feature the accommodations.
Take a look: