Look what I've got!!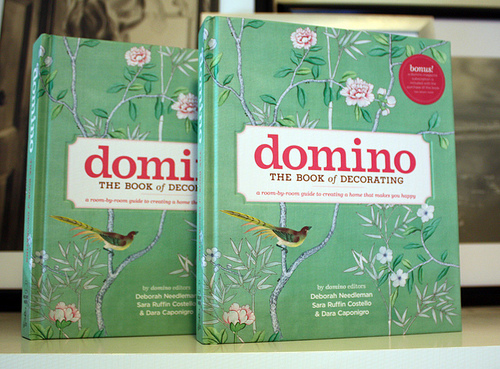 The good people over at Simon & Schuster have offered TWO lucky Design Milk readers a copy of Domino: The Book of Decorating: A Room-by-Room Guide to Creating a Home That Makes You Happy. Many of us were devastated upon hearing the news of Domino Magazine's demise. I have to say I am included in that many. I looked forward to my Domino every month, and had a difficult time reading the last issue knowing that would be it.
However, Domino can live on in this book and beyond! So, here are the rules:
Rules: Comment on this post with your decorating dilemma. We will randomly choose two winners. Contest runs 4/6/09 through 4/19/09 and winners will be contacted the week of 4/20/09.
Sorry, this giveaway has expired.