The last stop on the Canyons & Valley Tour on the Dwell Home Tours is the Strimling House in Encino, California. Built in 1964 by one of Los Angeles' most renowned architects, Ray Kappe, the home has been recently restored by interior designer Sarah Rosenhaus, who paid careful attention to the original details that make the house unique.
The residence boasts many of Kappe's signature elements, like redwood paneling and beams, floor-to-ceiling windows, and cantilevered rooms. Rosenhaus took notice and returned the interior walls to their original colors and refinished the kitchen cabinets instead of replacing them. Other rooms, like the bathrooms, were renovated to bring them up to date.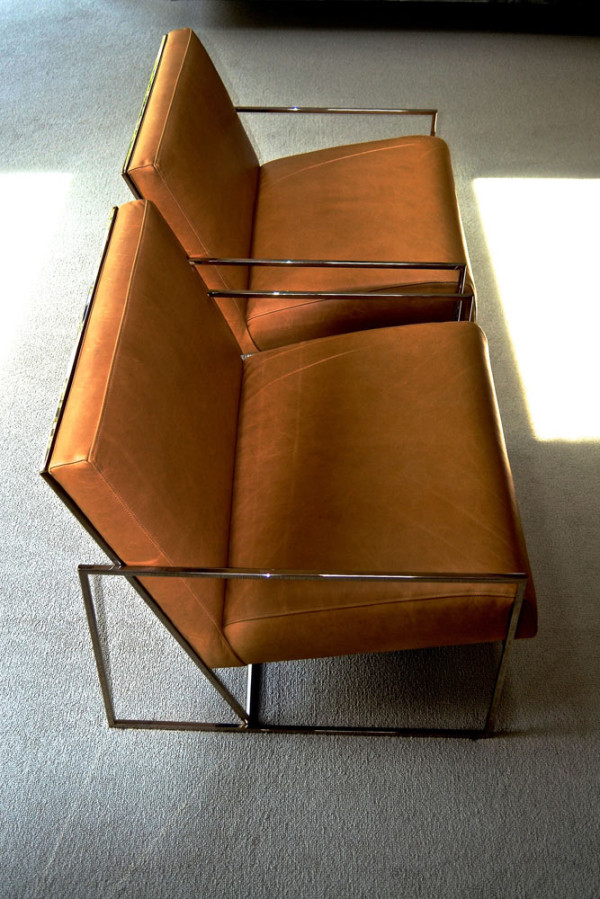 Rosenhaus has filled the home with a mix of mid-century furnishings that work alongside custom modern pieces.
The 4,500-square-foot house is surrounded by mature trees and lush greenery making the interior wood details fit right in. It very much feels like a treehouse, doesn't it?
Photos by Shelby Tatomir, Dwell on Design.

Design From Around The Web