There are some coffee lovers who swear by Starbucks and rack up Stars like airplane mileage. There are others who are self-professed coffee snobs; you can usually find them asking the barista what temperatures and ratios they're using on their single-origin pour-over. Then there are people who like me enjoy a good cup of coffee, can usually tell the difference between bad and good coffee, but can't be too bothered with all the techniques and gear to brew their own batch everyday. Enter, the Dripkit. Founded by Kara Cohen and Ilana Kruger, Dripkit is a design-centric, portable coffee solution that makes it easy to get your pour-over coffee for work, travel, and beyond.
While New York has an abundance of coffee shops, Cohen realized that going to those shops wasn't always an option when you're working late but wanted that great cup of 'jo without sacrificing taste (and $7). She and Kruger decided to create a solution, so they spent two years and over 500 prototypes working with design studio Prime to create the portable Dripkit.
Each single-cup brewer comes pre-packed with the right amount of precisely-grounded and weighed, single-origin beans sourced from small farms. All you do is open the smartly-designed package up (it rests beautifully on any cup) and add hot water. It's instant coffee without the instant coffee taste. So now, no matter where you are, whether it's in the office or in the woods, you can maintain that special ritual of creating your own great tasting coffee without the added hassle that goes into making that great tasting coffee.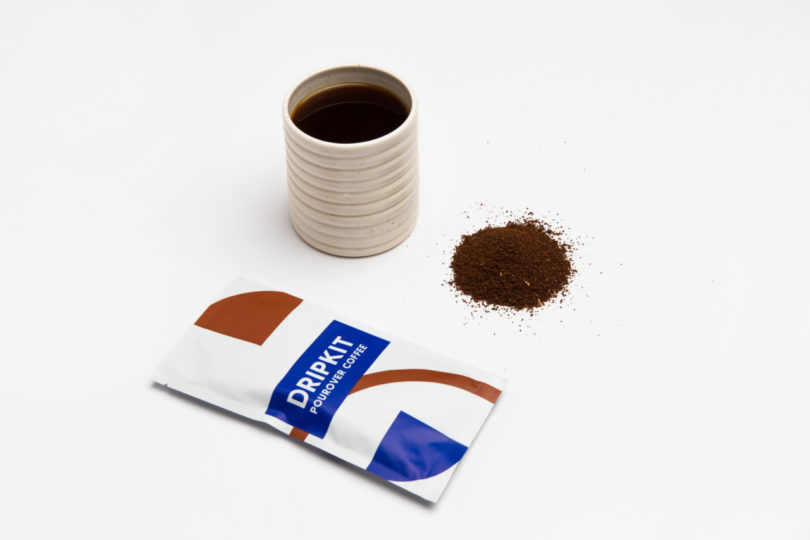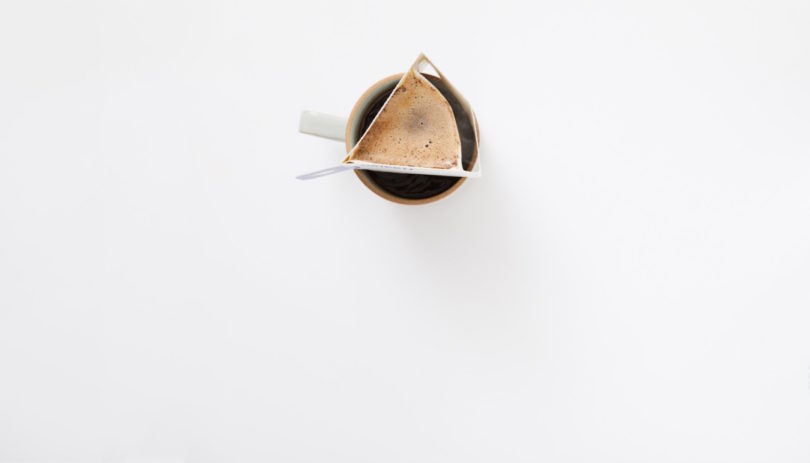 Dripkit is available in bulk for your home, office, hotel or business here.