3D printing-on-demand goods manufacturer Shapeways is venturing to aid developers of affordable medical orthosis and prosthesis solutions with the announcement of PA11 – a new bio-based nylon polymer engineered for 3D printing of designs where elasticity, low weight, and high impact resistance is essential in the recovery process.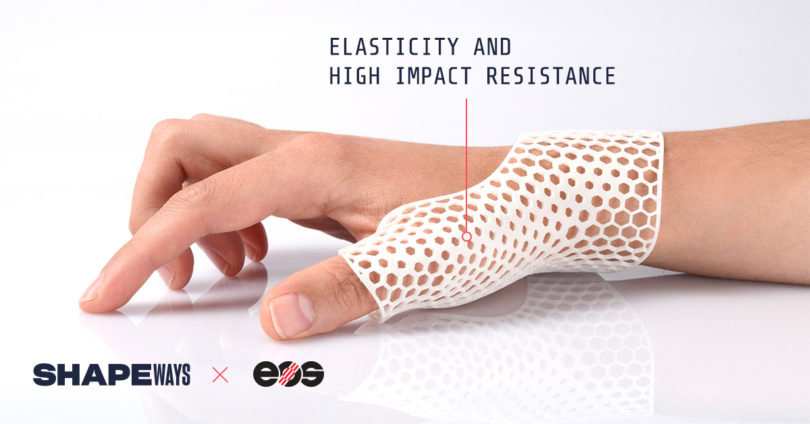 Made in partnership with industrial 3D printing tech giant, EOS, the PA11 polymer is naturally derived from castor oil, resulting in a material ideal for medical applications for prosthetics. In combination with the use of 3D printing additive technology, PA11's high elasticity and tensile properties permits medical designers to tailor orthotics with an aesthetic element, significantly improving the chances of wearers using their orthopedic for the recommended duration – especially beneficial when the wearer is a child.
Additionally, noting that customers seeking prosthetics might desire enhancements beyond the standard white finish, PA11 can also be dyed to expand color options for the wearer.
Alongside medical applications, PA11 is also being promoted for other high-impact applications such as:
Robotics
Surgical Planning & Tooling
Drones
Electronics Housing
Consumer Products
For additional technical details and information about using PA11, check out the Shapeways PA11 page.