Escape to Tuscany to the Modern Casa Morelli on a Hill in the Chianti Region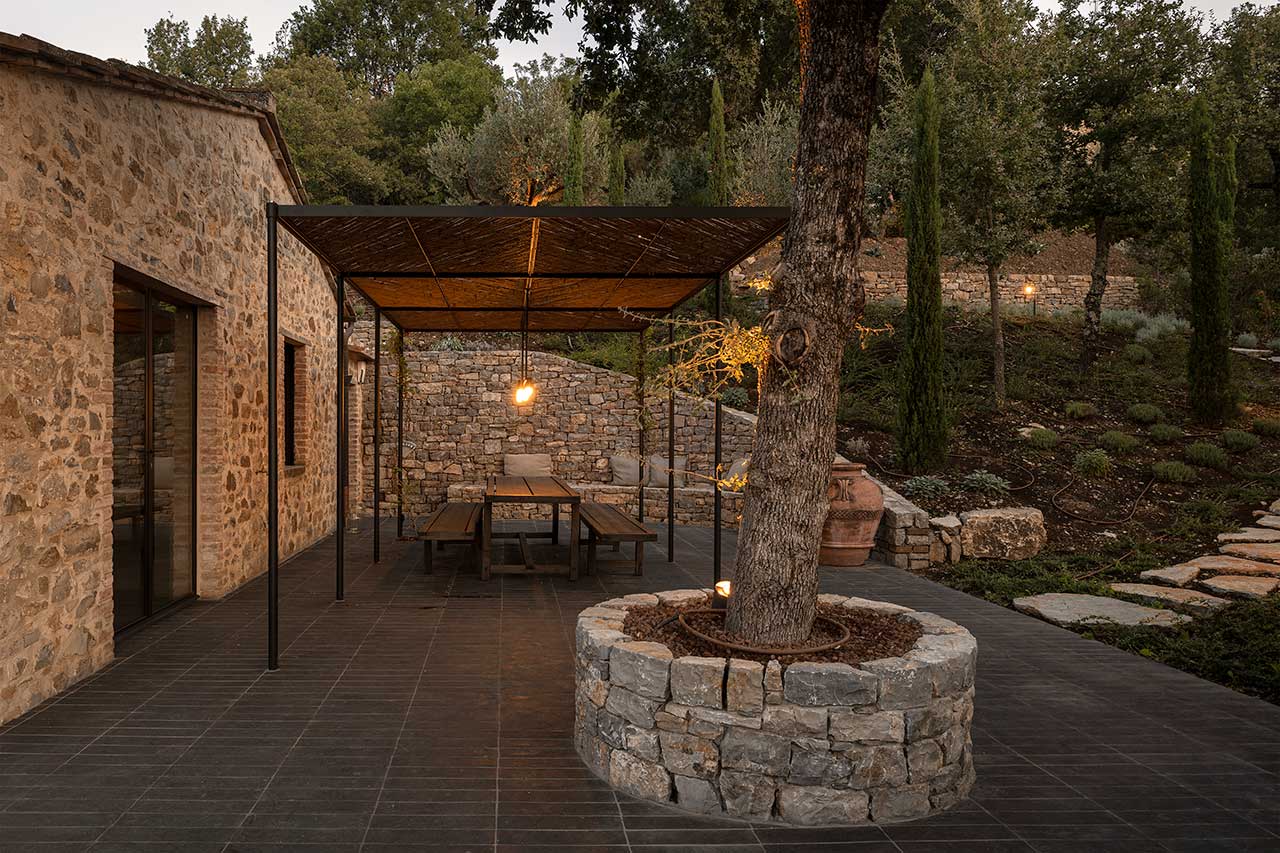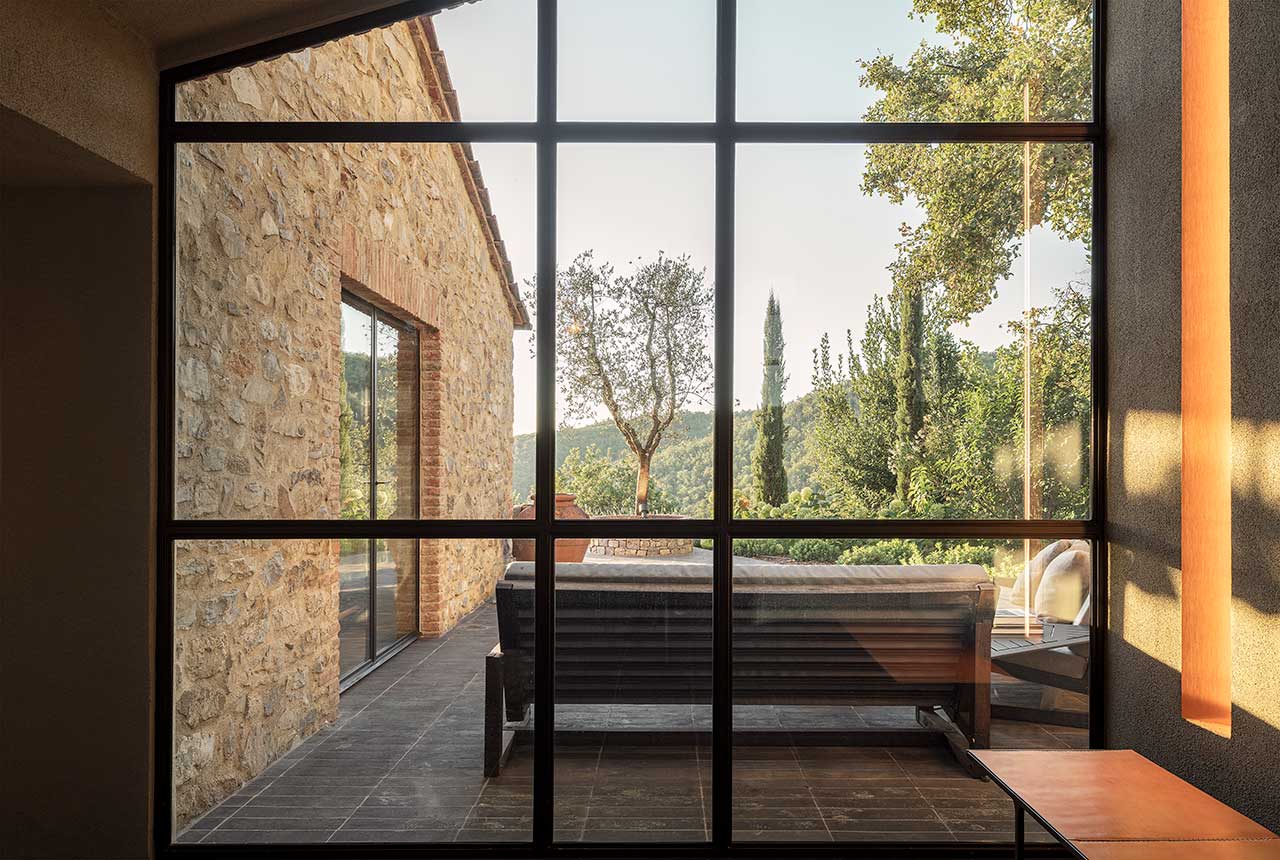 Escape to Tuscany to the Modern Casa Morelli on a Hill in the Chianti Region
1/30 Photos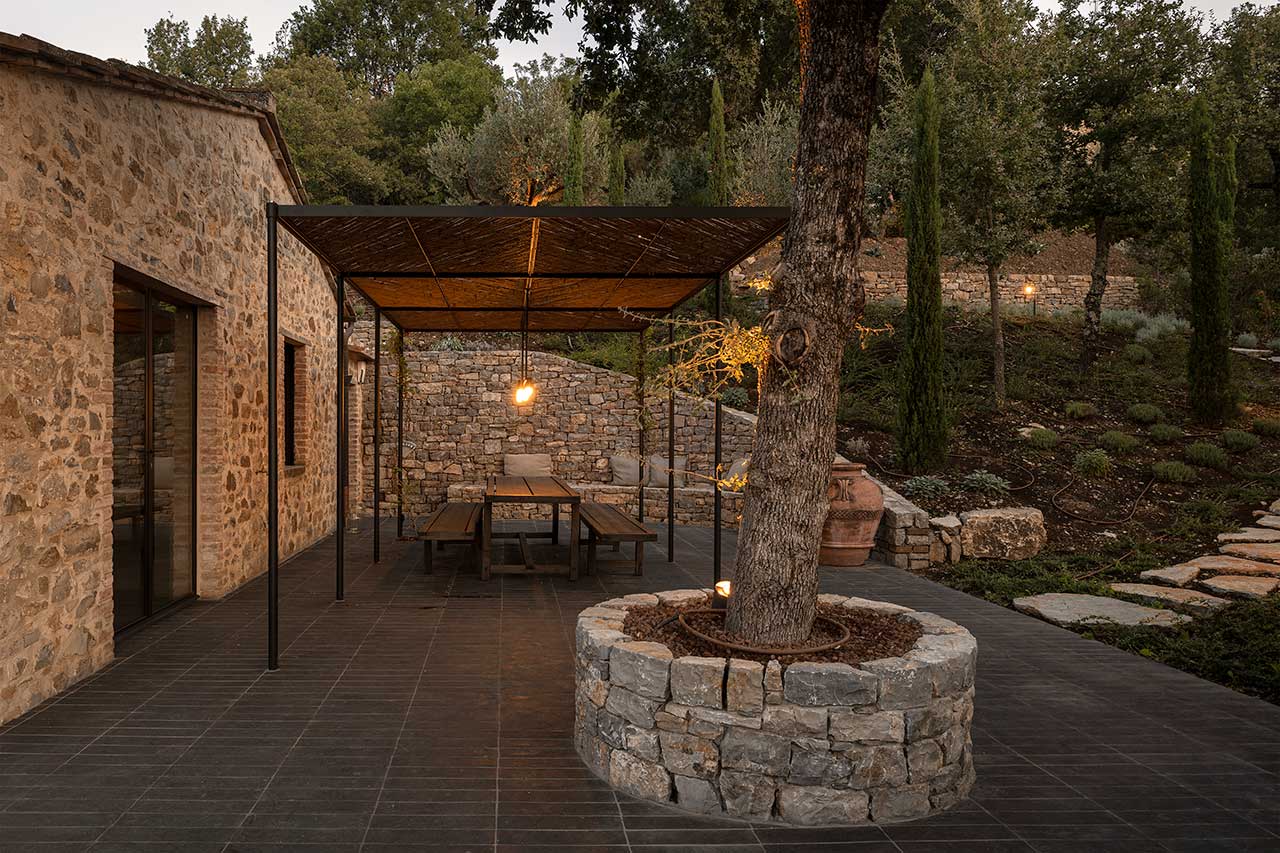 2/30 Photos
3/30 Photos
4/30 Photos
5/30 Photos
6/30 Photos
7/30 Photos
8/30 Photos
9/30 Photos
10/30 Photos
11/30 Photos
12/30 Photos
13/30 Photos
14/30 Photos
15/30 Photos
16/30 Photos
17/30 Photos
18/30 Photos
19/30 Photos
20/30 Photos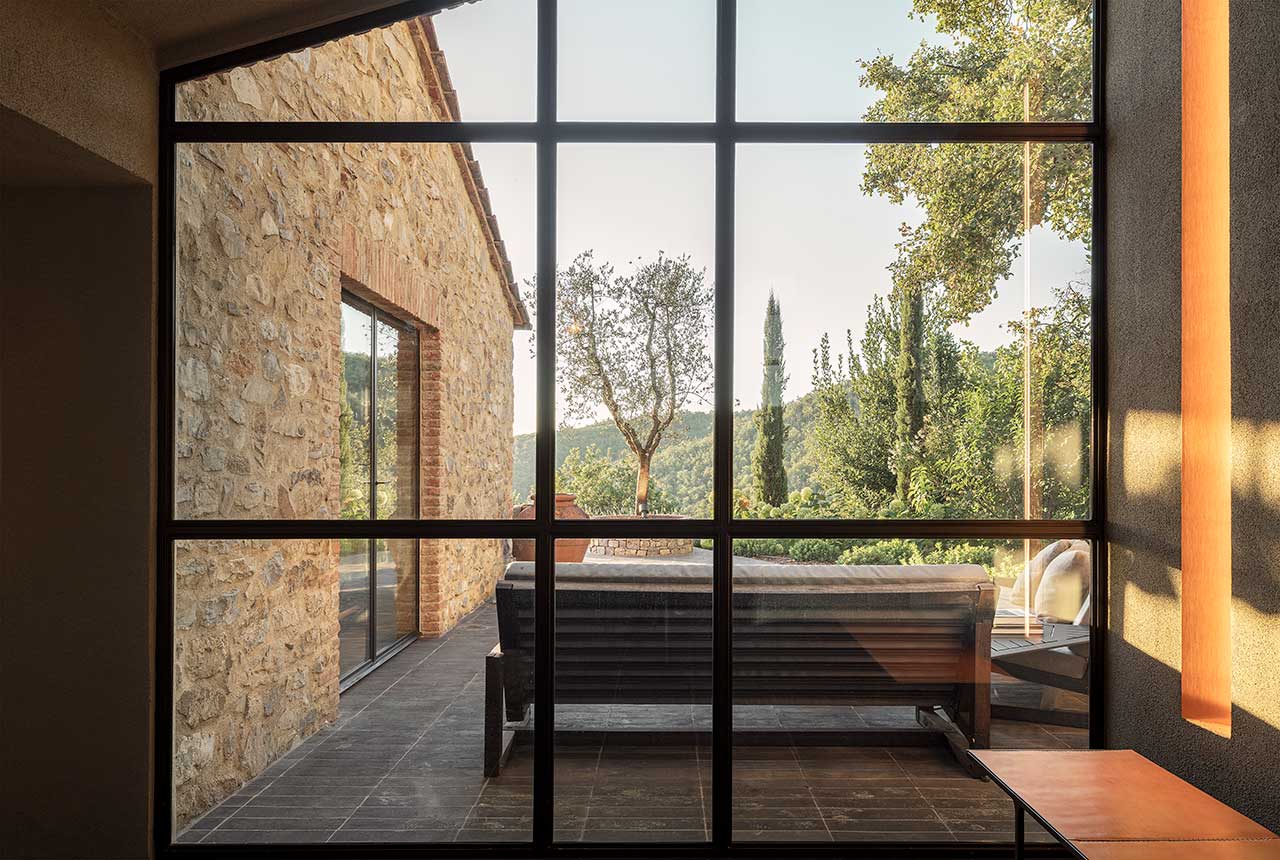 21/30 Photos
22/30 Photos
23/30 Photos
24/30 Photos
25/30 Photos
26/30 Photos
27/30 Photos
28/30 Photos
29/30 Photos
30/30 Photos
As travel restrictions slowly lift, I've spent a ridiculous amount of time researching trips, especially to Italy. Probably because it feels like the opposite of what quarantine has been like. Take me to the Amalfi Coast, Venice, Capri, Rome, Tuscany… you get the point! Speaking of Tuscany, this dream-worthy house in the middle of the Chianti region landed on my radar and it will forever live in my brain now. Casa Morelli lives on a hill with jaw-dropping views, a charming stone exterior and a modern interior outfitted with custom furnishings. An expansive terrace, complete with a pool, is optimized for relaxing, wine drinking, dining and gazing at the vineyards, olive groves and forests that surround the property. Instead of just dreaming about it, Casa Morelli is available to rent via Welcome Beyond here, so book a flight to Florence or Pisa, rent a car and call this place home (temporarily).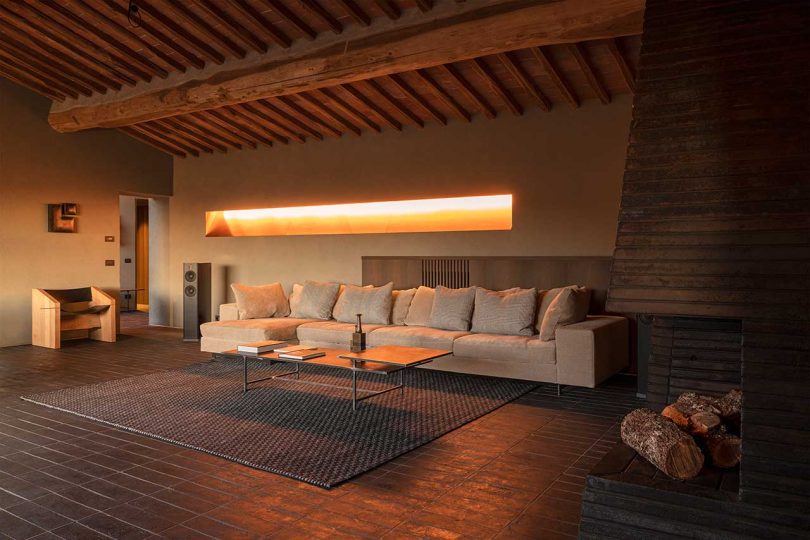 Unlike most Tuscan farmhouses, Casa Morelli features large windows and sliding glass doors that open to unite the interior with the outdoors. Some of the structure dates back to the 16th century, while the open living plan and study were added in recent times.
The floors, bathrooms and kitchen are made from a darkened grotto brick that's a perfect balance of rustic and modern. An angled fireplace complements the floor as it rises to the ceiling that's clad in old chestnut beams that were sandblasted. Despite the darker interior color palette, the natural light that pours in keeps it lit.
The built-in kitchen counter with the stovetop is constructed from the same bricks used on the floors.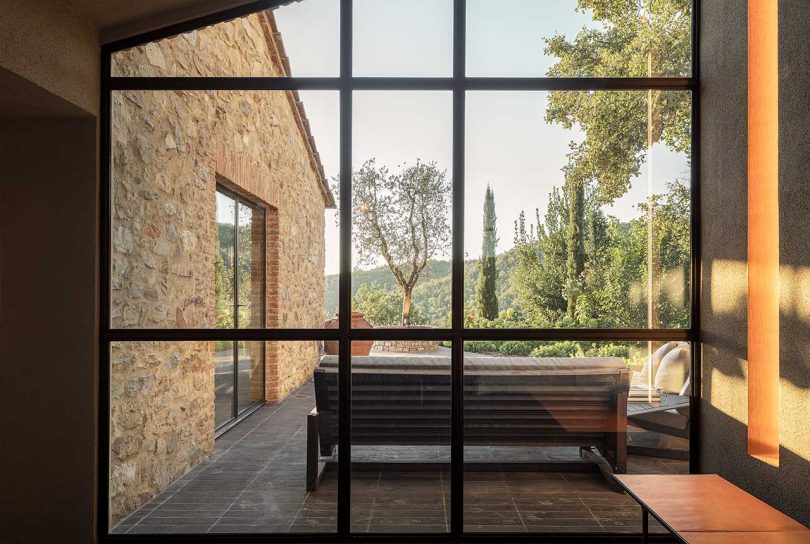 The newly added study doubles as an extra bedroom with its own bathroom attached.
The circular bathtub was custom made and milled from massive blocks of Tuscan travertine.
As if the house didn't offer enough, take a look at the sunset views!
For more information on Casa Morelli, visit welcomebeyond.com.
Photos by Oliver Jaist.
Welcome Beyond is a stylish alternative to the sea of mainstream hotel booking websites. Founded by Oliver and Chris Laugsch, two brothers from Germany who have based their small, but expanding company in Berlin, the site features a thoughtfully curated selection of small hotels and vacation rentals currently available in 38 countries around the world. Many of these hand-picked properties are truly original in their style and reflect their owners' passion for distinctive architecture and design. What all their properties have in common is that they're exclusive — in the best sense of the word. Each is singular, memorable and definitely worth writing home about. With close to 300 properties, this is the perfect opportunity for those design-minded travelers on the hunt for unique places to stay. Explore Welcome Beyond vacation listings HERE.
This post contains affiliate links, so if you make a purchase from an affiliate link, we earn a commission. Thanks for supporting Design Milk!