Another year, another WestEdge Design Fair, another Milk Stand in the bag! We were greeted with lots of sunshine (that's Southern California in October for ya) and modern design at the 6th edition of WestEdge show where our Milk Stand pop-up shop made its second appearance in a row. We scoured the show floor to check the newest trends in furniture, lighting, tech and home accessories and had to round up some of our favorites:
The Women's Work showcase presented in partnership with Muse by Robb Report featured some incredible women designers including Amy Genser, Antrobus + Ramirez, Avram Rusu, Black Crow Studios, Brenda Houston, Debra Folz, Egg Collective, Gulla Jonsdottir, Kelly Lamb, Londubh Studio, Pamela Sunday by Studio Van Den Akker, and (wh)ORE HAÜS STUDIOS.
We always have to take a peek at Katy Skelton's booth of modern fixtures.
We said hi to Bend Goods who we last saw at their showroom grand opening and checked out their cafe collection of bent wire furniture.
This gem of a rug by Antrobus + Ramirez immediately caught our eyes.
Black Crow Studios showcased their Raise The Caliber collection of wallpaper and prints (which we've featured as a Designer Desktop!).
Jennair showed us the future of luxury appliances. How awesome is this refrigerator + freezer with obsidian interior?
Loved this custom screen by Londubh Studio for the West Hollywood Design District lounge.
If you squeezed behind Delta Light's booth, you'd be greeted with this lighting installation.
CBM Design Group, known for their mastery in the craft of woodworking, showcased this new day bed which turned heads because of its unique base.
This wall hanging by Jodi Siegal Ceramics is composed of hand-made ceramic discs in various indigo shades.
We stopped by Concrete Collaborative to check out their newest collaborations, including this little guy designed in collaboration with Bend Goods!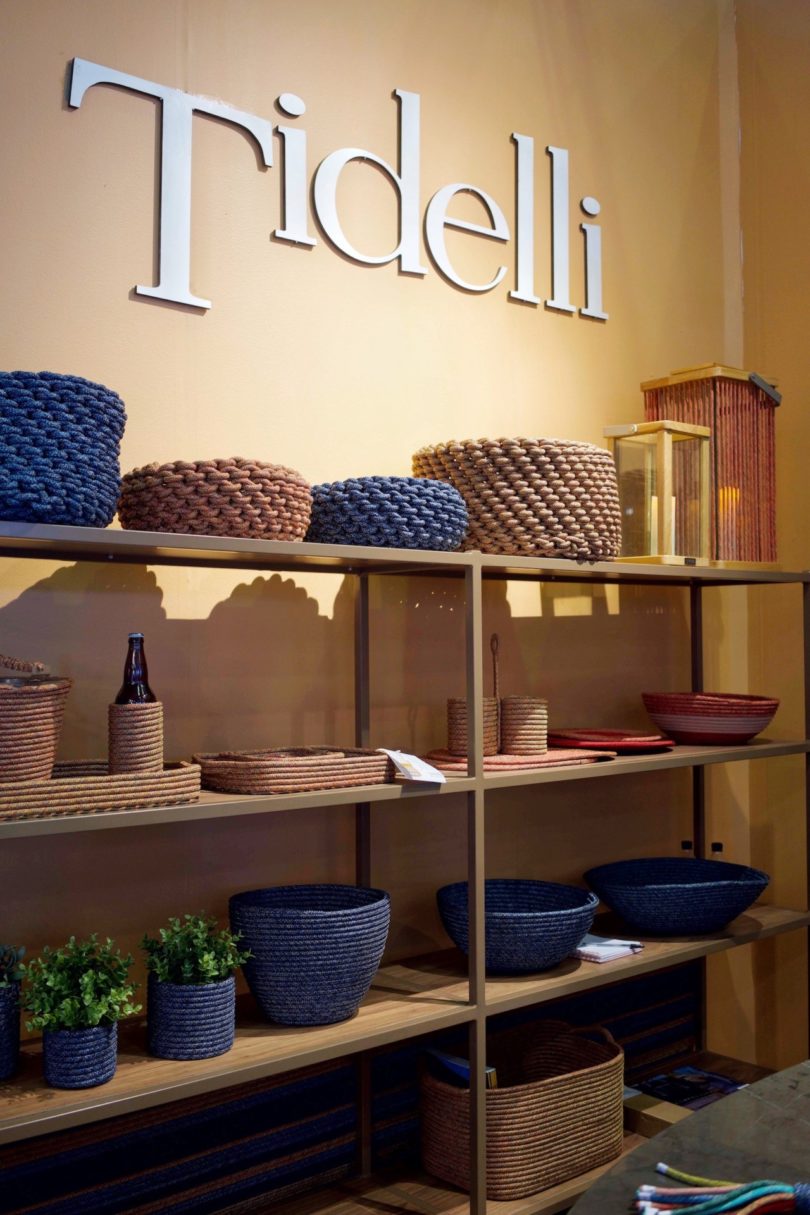 Tidelli's woven rope home accessories included everything from beer cozies to baskets to planters.
Newell Design Studio debuted a stunning new cabinet made of selenite crystal and inlaid bronze strips and handles (it kind of reminds us of those bookcases with hidden doorways that get activated with a specific book!).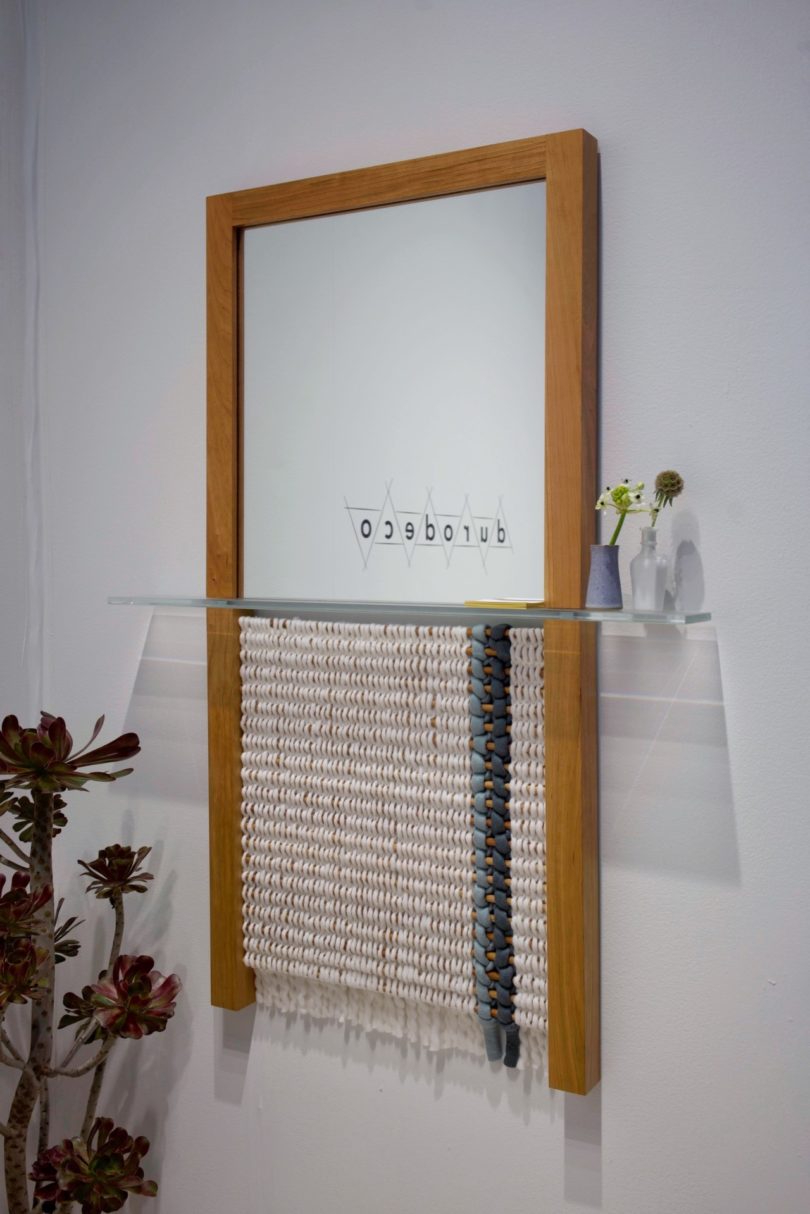 The last time we saw Durodeco at ICFF 2018, they showcased their Purl Settee. This time, they've added a hanging mirror + shelf that has the same woven yarn element.
These modular mirrors by Parts + Assembly add a geometric element to blank walls.
This year, WestEdge partnered with Knoll and LALA Magazine to support Safe Place for Youth with a fun auction of a series of one-of-a-kind Knoll Bertoia shell chairs.
And of course, we had to include our Milk Stand exhibitors in our favorites round-up. This is our second year hosting this pop-up shop at WestEdge and we were excited to have new + returning designers/makers showcase their latest collections for WestEdge attendees to shop from!
airplantman creates home accessories specifically for air plants so that you can create your own miniature garden oasis on your walls.
Anchal Project works hand in hand with female artisans from around the world to create fair trade products that support empowerment for these women.
Colleen Mauer Designs has a collection of minimalist jewelry pieces that you'll never want to take off.
Five and Six Textiles helps weavers, tailors, and dyers of Waraniéné bring their masterfully crafted textiles to market.
KONZUK designs both monochromatic and colorful jewelry pieces made with concrete, stainless steel, and diamond dust.
LUPA's buttery leather bags make for a statement-making accessory.
MGG Studio's modern jewelry collection has everything from simple everyday pieces to bold and geometric pieces.
Studio Stockhome made everyone's noses happy with their collection of scented candles.
Tiny Badger Ceramics debuted a new dipped + dotted collection of ceramic wares in addition to her crowd-favorite geometric bowls and mugs.
UME Studio's sculptural soaps got mistaken for chocolates sometimes, they looked that good. They also introduced new furniture and home accessories like sculptural bookends and cups.
Urbz's planters are designed to hang from windows using specially designed attachments that stick in the back. This helps free up precious counter space and, since there's usually sun where there's a window, helps you grow your favorite kitchen herbs.