Find the Sun + Moon in the ECLIPSE Rug Collection
Find the Sun + Moon in the ECLIPSE Rug Collection
1/19 Photos
2/19 Photos
3/19 Photos
4/19 Photos
5/19 Photos
6/19 Photos
7/19 Photos
8/19 Photos
9/19 Photos
10/19 Photos
11/19 Photos
12/19 Photos
13/19 Photos
14/19 Photos
15/19 Photos
16/19 Photos
17/19 Photos
18/19 Photos
19/19 Photos
The ECLIPSE collection of graphic rugs, designed by Pampa, take their cues from the universal symbols for the sun and the moon. Symbolizing our sources of light and energy, and using full and half disc forms, it's easy to see the Bauhaus influences that run throughout the collection. Earth tones play together and contrast, mimicking the shadow and light of an eclipse.
The rugs in the ECLIPSE collection are hand-woven by artisan weavers in the Andes using sheep's wool, each one unique among the others. Known for their partnerships with skilled artisans, Pampa chooses to work with threatened cultures in the hopes of carrying on their traditions and techniques before they are lost. In fact, each rug, textile, furnishing, and object under their name celebrates its provenance.
The brand is committed to fair trade and sustainable practices, and partner with the non-profit organization One Tree Planted in reforestation projects around the world. A rug or print allows them to plant five trees, and every other piece plants one.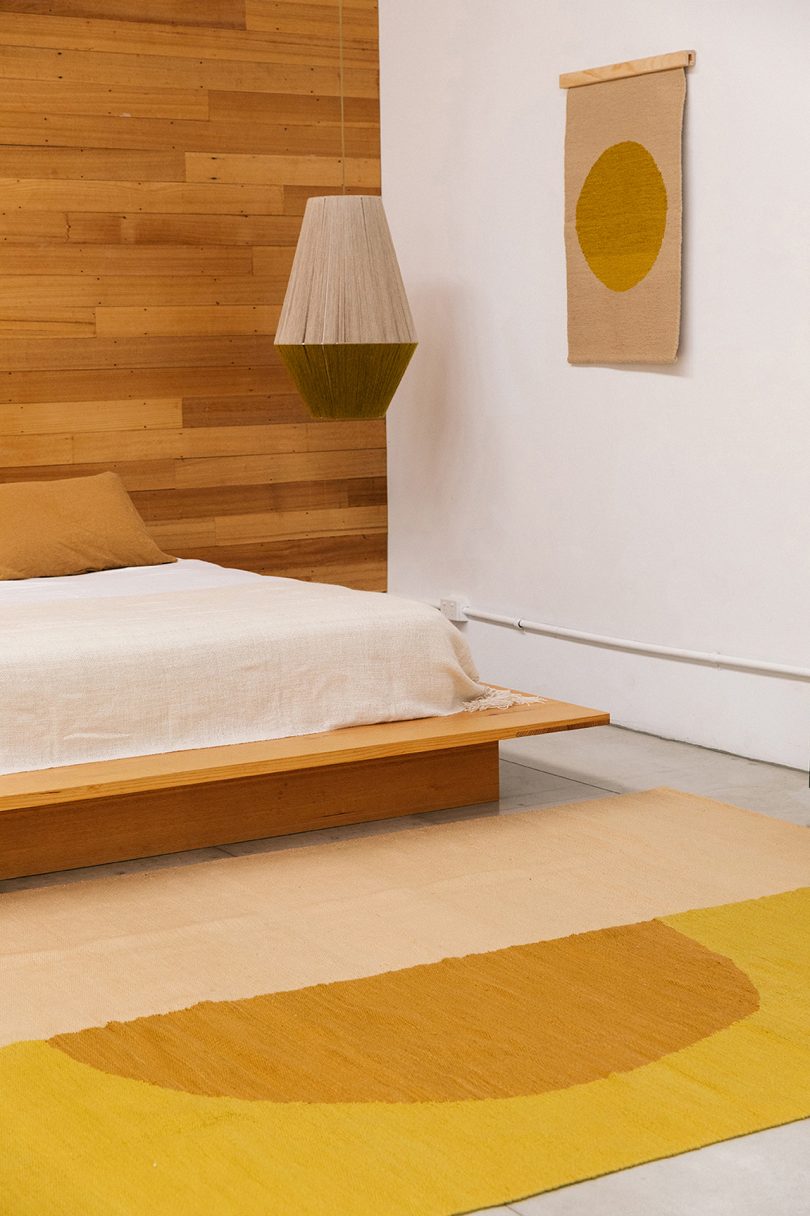 To learn more about the Eclipse Collection, visit pampa.com.au.