Firebelly Tea Launches a Brew for the 21st Century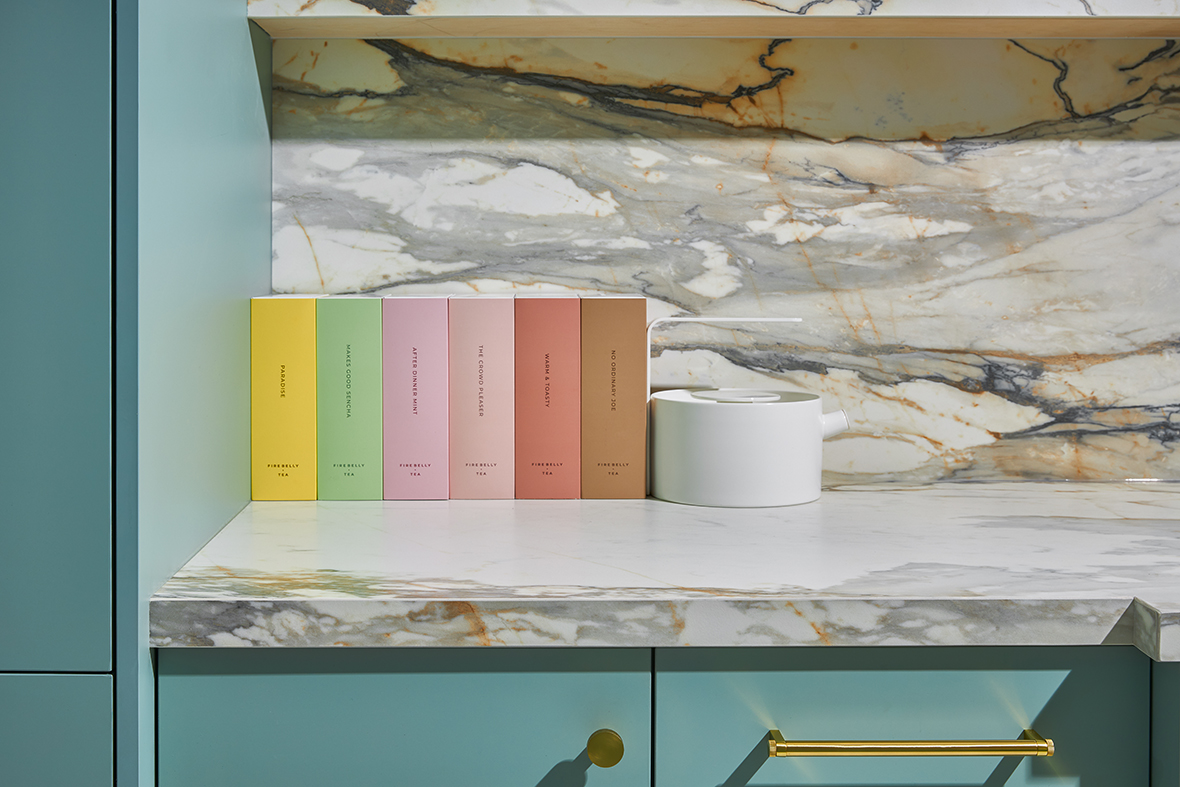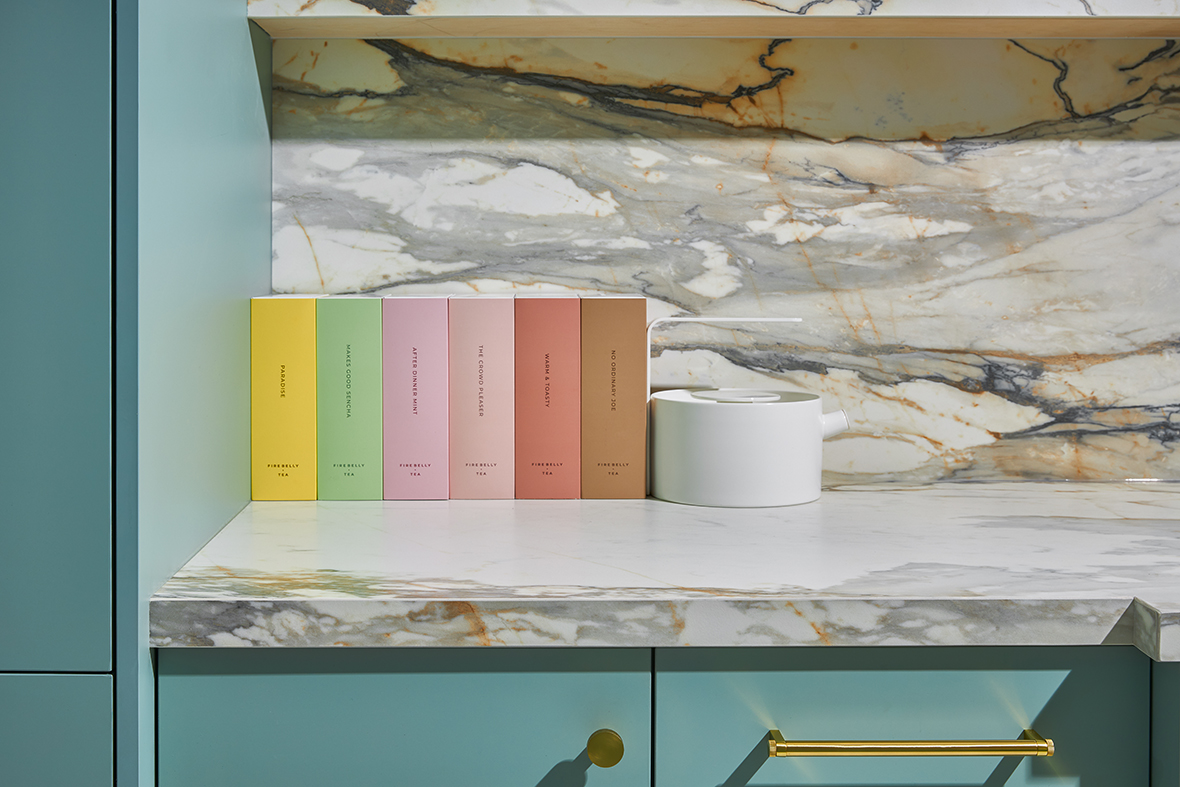 Firebelly Tea Launches a Brew for the 21st Century
1/11 Photos
2/11 Photos
3/11 Photos
4/11 Photos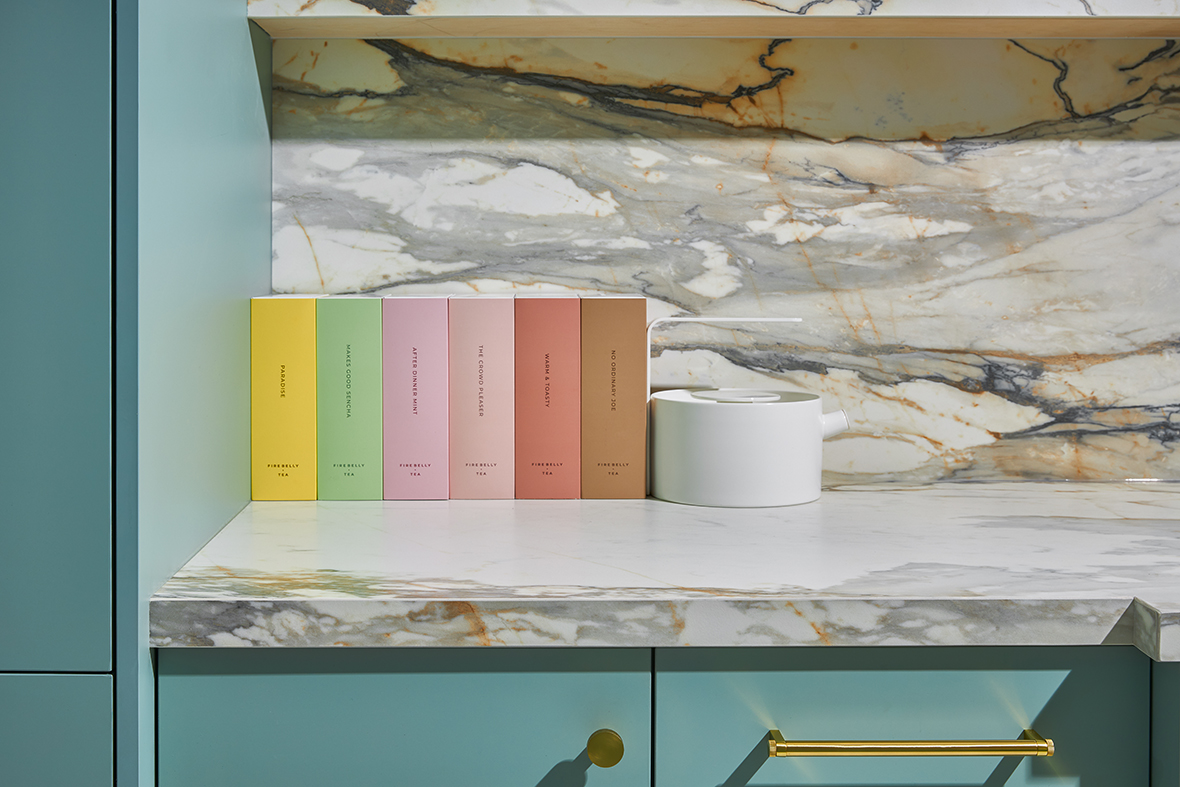 5/11 Photos
6/11 Photos
7/11 Photos
8/11 Photos
9/11 Photos
10/11 Photos
11/11 Photos
This is an exceptionally good Tuesday, as we're announcing the launch of Firebelly Tea! The new tea and accessories brand is bringing it all into the 21st century in a design-driven way through its pure tea, blends, and bespoke accessories. What Firebelly hopes to change is the way Americans think about their "monogamous" relationship with coffee, while also pushing tea beyond its usual stereotypes.
With a design-centered, realistic approach, Firebelly provides a simplified take on tea-making. A team of their experts sampled thousands of pure teas and blends before narrowing Firebelly Tea's offerings down to 20 that use only 100% real ingredients. Products are divided into three categories: straight teas, blends, and ceramic accessories that are very pleasing to the eye. Thoughtful packaging acts as a color guide to the perfectly brewed cup, while their Blends offer a way to focus, relax, and rejuvenate. When lined up in a row, the boxes of tea resemble the spines of books in shades inspired by the sensation, color, aroma, and taste of the brewed tea.
Joe Doucet x Partners worked closely with David Segal, founder of DAVIDsTEA, to create custom accessories with intuitive design and smart features. A non-drip spout, flow control for sipping, and auto stop infusion that prevents over-steeping enhance your tea-drinking experience. Firebelly Tea's accessories line includes compostable ziplock bags, travels mugs, tea cups, tea pots, and infusers – all with form and function in mind. They all but ask to be left out in the open rather than inside a cupboard, with a fresh and contemporary aesthetic that goes along with the tea packaging.
To learn more about Firebelly Tea, visit firebellytea.com.
This post contains affiliate links, so if you make a purchase from an affiliate link, we earn a commission. Thanks for supporting Design Milk!