A 19th century firehouse built in Brooklyn's Williamsburg fell into disrepair in the 1970s and went on to become a sculptor's studio. A photographer bought the run-down property from the sculptor and hired TBD Architecture + Design Studio to renovate the two-story structure. The project included turning the ground floor garage, which used to hold horses and buggies, into a private photo studio and gallery, and the converting the upstairs into bedrooms for his two daughters and the main living space. On top of that, a third story penthouse was designed as the master suite, lounger, and rooftop garden.
Focus went into bringing in the most natural light while maintaining a sense of privacy. A light well from the third floor roof helps with that by bringing light to the main living spaces.
The master suite is the owner's private oasis at the top with sliding glass doors that open the space to the rooftop deck.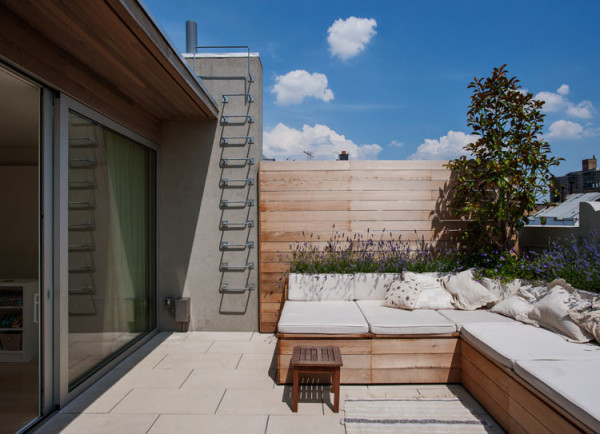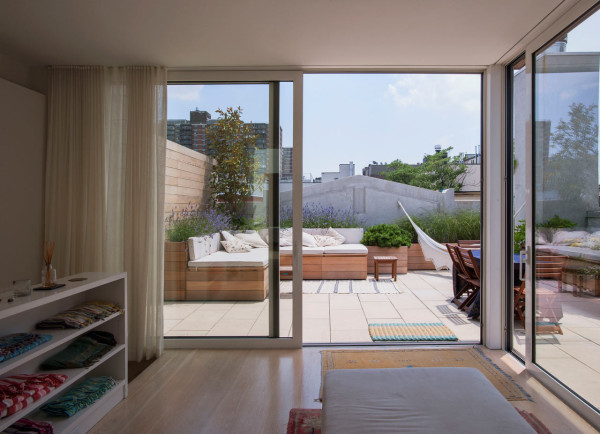 A bridge joins the lounge space with the private bedroom as it passes through the sky lit space.