Francesc Rifé Studio Expands Studio + Online Store Into RI House
Francesc Rifé Studio Expands Studio + Online Store Into RI House
1/23 Photos
2/23 Photos
3/23 Photos
4/23 Photos
5/23 Photos
6/23 Photos
7/23 Photos
8/23 Photos
9/23 Photos
10/23 Photos
11/23 Photos
12/23 Photos
13/23 Photos
14/23 Photos
15/23 Photos
16/23 Photos
17/23 Photos
18/23 Photos
19/23 Photos
20/23 Photos
21/23 Photos
22/23 Photos
23/23 Photos
RI House is a minimal space located in Barcelona, Spain, designed by Francesc Rifé Studio. The space follows the recent launch of the studio's online store RIHOUSE.SHOP, which was born as an expression of the designer's aesthetic through product design.
With a syntax taken from a contemporary art gallery and language of a home, the ground floor serves as a preface, both spontaneous and experimental, with a more discreet and intimate basement to display a carefully curated selection of designs created by Francesc Rifé Studio for renowned brands.
The space serves itself as the background of the objects, defined by its visual silence with the use of few materials and sober white surfaces. Within the basement, as described by the studio, "Five semi-circular arches of manual brick are discovered, and through a neutral intervention we adapt to its forms instead of imposing ourselves."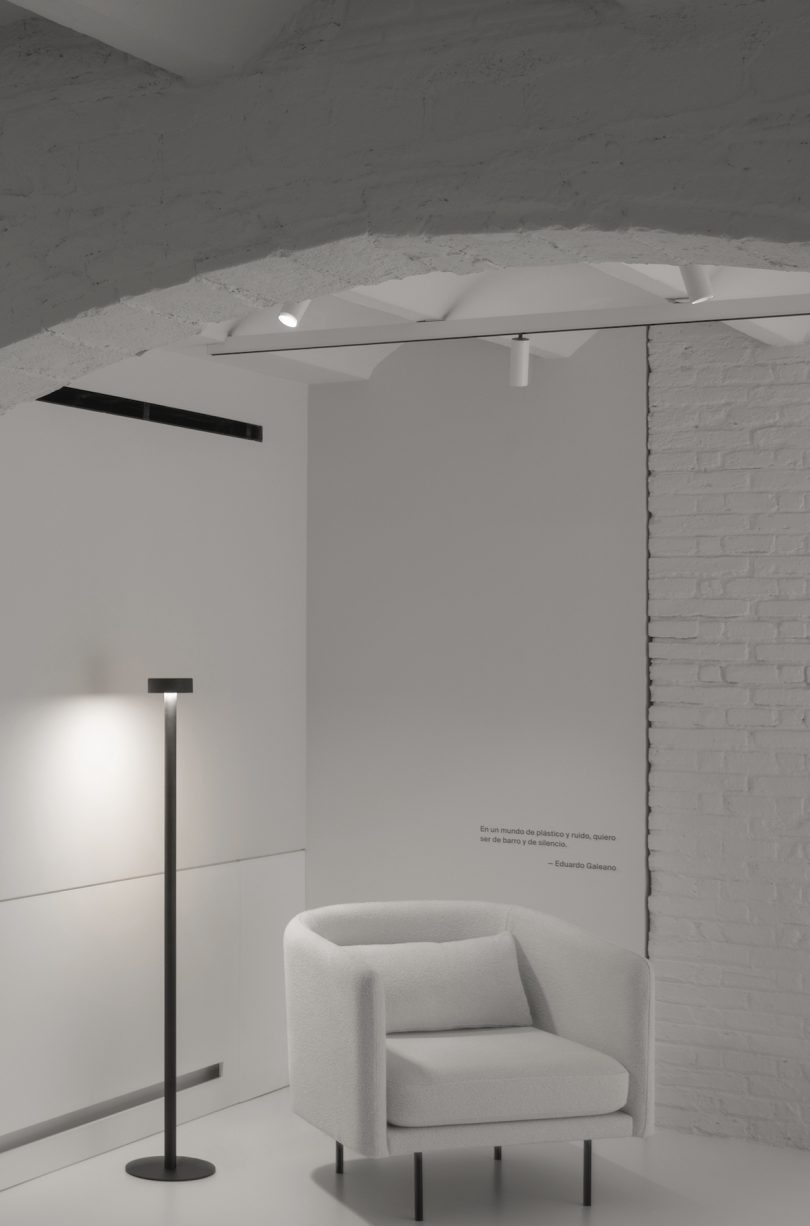 Photos by Javier Márquez.