Natural light can make an amazing difference in any space, but there are some times when you'd rather cut back on it just a bit. Say in the middle of summer when there's a heatwave going on and you'd like to reduce your electric bill? Our friends at Society6 have a voluminous collection of art-covered sheer curtains that will let just the right amount of light and creativity in.
Gwynne Pattern – Canary Sheer Curtain by mid century modern
Tiyanak Sheer Curtain by AlphaOmega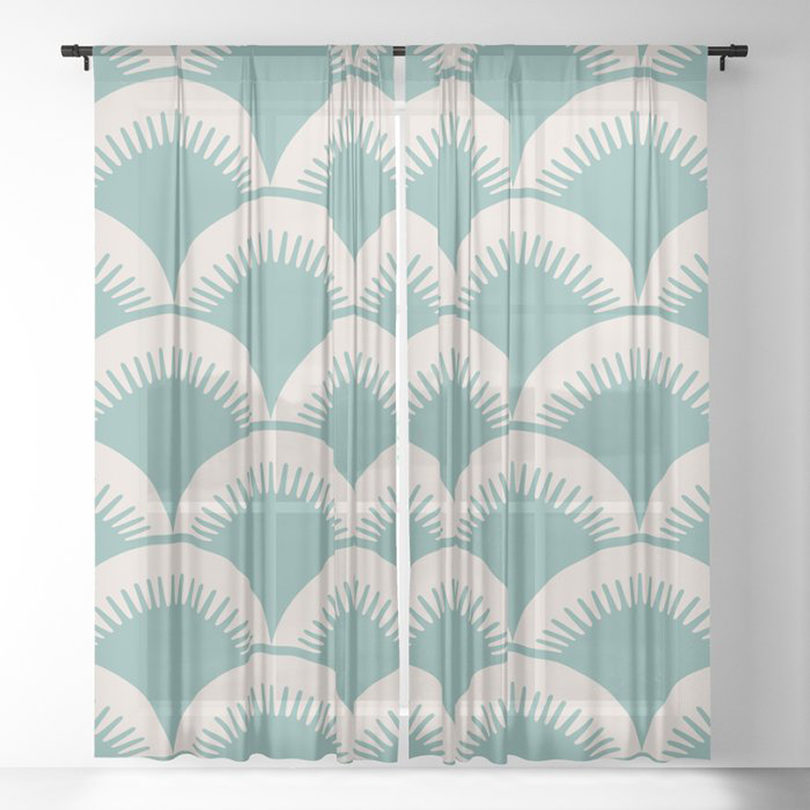 Japanese Fan Pattern Foam Green and Beige Sheer Curtain by Tony Magner
Yellow Tiger Tropical Pattern Sheer Curtain by Rose Gold
TD15 Sheer Curtain by Georgiana Paraschiv
Geometric Shapes 02 Sheer Curtain by The Old Art Studio
abstract composition modern blush pink Sheer Curtain by DESIGN d´annick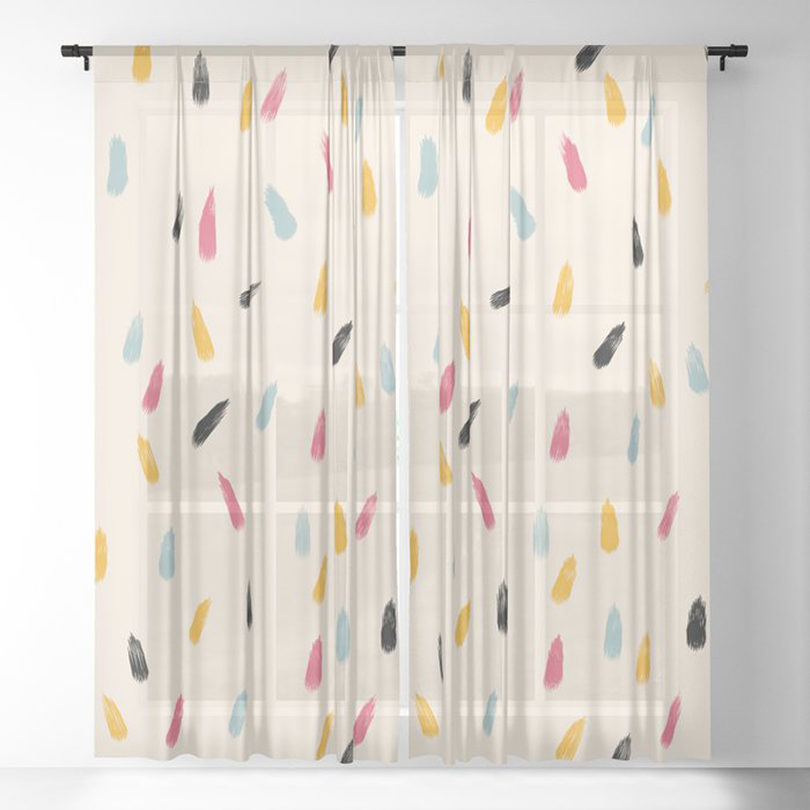 Imugi Sheer Curtain by AlphaOmega
Palms Tangerine & Blue Sheer Curtain by Caitlin Workman
Houston 1990 Sheer Curtain by Anutu Interior Design Studio
In an ongoing effort to support independent artists from around the world, Design Milk is proud to partner with Society6 to offer The Design Milk Dairy, a special collection of Society6 artists' work curated by Design Milk and our readers. Proceeds from the The Design Milk Dairy help us bring Design Milk to you every day.