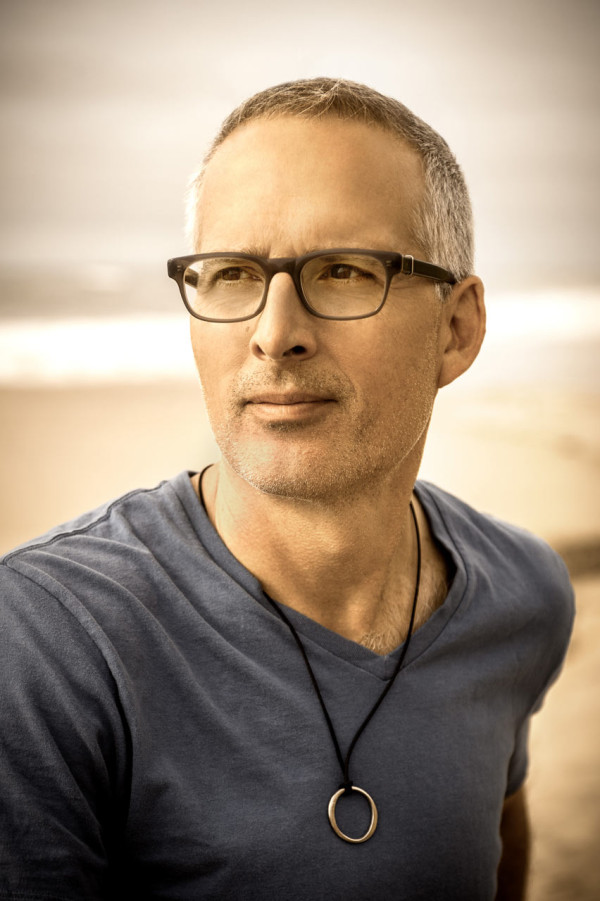 Architect Blaze Makoid is the founder and principal of Blaze Makoid Architecture, an award-winning firm based in Bridgehampton, New York, with offices in Lake Tahoe and Jackson Hole. His design approach results in custom residential homes that would make anyone feel like they're on vacation year round (Remember this one?). Since its inception in 2001, the firm has been featured in The New York Times, Architect magazine, Hamptons Cottage & Gardens, Beach, Ocean Home, and Robb Report, as well as winning both national and international awards. For this week's Friday Five, we get a look at what keeps this Rhode Island School of Design graduate creatively inspired.
1. Boating to Shelter Island
Where I live, for about four months of the year, it's boating season. Although I grew up in a land locked town in Pennsylvania, we now live on the water. I started boating about five years ago when I bartered use of our dock with my friend for shared use of his boat. Two years ago, I designed my own with a small builder called Vanquish, in Rhode Island. I find boating the perfect decompression from working all the time. It requires enough of my attention that I can't really be thinking about work, but not so much that I don't have a great time. We usually take a rotating collection of friends and family over to Sunset Beach on Shelter Island. They have this great beachfront restaurant that is cobbled together in a sort of random way. We have what we call a "long lunch" on the top deck overlooking all the boats and swimmers. It feels like you've left the country and have landed in the south of France. Most of the staff there have become friends at this point even though they're only open from June through Labor Day. Afterwards, we boat around the island and anchor at a cove to swim for a while before heading home. This to me is the perfect summer afternoon.
2. Marvy and MUJI
Like most designers, I've been on a never-ending search for the perfect notebook and pen. I've been buying the MUJI spiral notebook in bulk now after buying one in an airport store. They're cheap and not precious. Just a simple cardboard cover. A couple of months ago I stole a pen from someone in my office when I was looking to jot something down. Marvy's Le Pen is just perfect. I have boxes of black and red, but I'm obsessed with their Light Grey. It's just easier on the eyes and allows me to sketch a little longer before committing to the image the way black ink does. I also like how it almost looks like pencil when you first look at it.
3. The change of season
We live full-time in Sag Harbor, NY, which is part of the Hamptons and is a resort community. Years ago when I first got out of college, every time September rolled around, I felt an absence. Things are supposed to change in September! But once you start working fulltime, this is no longer the case. For us, we not only have the change of weather as a seasonal effect, our whole social structure changes with the seasons. Our population increases tenfold in the summer. Every place is packed. We have traffic jams. Lines. The fall is a magical season for full-time residents. It's still warm. You can still live outside and you get your town back. The day after Labor Day is known as "Tumbleweed Tuesday" and all our friends hit the streets. Our family does all of our traveling from Christmas through more or less the end of April. I love winter, but we all need an escape. By the time we go through this cycle, we're energized and ready for the whole thing to start up again.
4. Holiday travel
My wife Tracy Mitchell runs the BayStreet Theater in Sag Harbor. Although they have events all year round, their big shows are June through August. We barely see each other. It also makes travel – even if we wanted to – a nonstarter during this time. It has been my long term mission to get my daughter Alex hooked on skiing and we started her when she was three, so we always block out at least a week out west with her and another family. This year, we're having a father-daughter trip. We also travel somewhere outside the U.S. during Christmas break. Our ideal setup is to do 3-4 days in one city, a train ride and 3-4 days somewhere else in the same country. Last year we were in Rome and Venice where we got to see the works of one of my heroes, the architect Carlo Scarpa. Before that we were in Vienna and Salzburg. Because we live in such a small village, we think it's important that our daughter experience other cultures and see what's out there. She's become an expert traveler.
5. Philadelphia Eagles
Living in New York, I have to be careful who I admit this to, but the Eagles have been my "sad" passion since I was a kid. As they say in Eagles Nation, "I bleed green." I know what Red Sox fans used to feel like. The first thing I read in the morning are the various fan sites and Philly papers. My brother and a couple of our friends exchange articles as soon as we read them. We've never won a Super Bowl, and have come close many times. It is my one wish while I'm still alive. Maybe this year's the year…….

Design From Around The Web