In 2012, Randy Fiser was appointed CEO of ASID, the American Society of Interior Designers, bringing his extensive leadership of corporate, not-for-profit, and professional service industries with him. Just prior to joining ASID, Fiser served as Vice President of Management, Finance and Operations for Washington, D.C.-based Achieve, a non-profit education reform organization. From his work history, it's clear he's not just another CEO, he strives to make a difference and now, with his current position, he's doing so with the power of design. For his Friday Five, Randy Fiser took a refreshing approach and selected five organizations that are finding innovative ways to reach the greater good.
From Randy:
I have been inspired in my life by servant leadership – people and institutions finding innovative new ways to achieve a greater good. These five organizations – three still hard at work – continually remind me of the shared reward that comes from working on behalf of communities in need.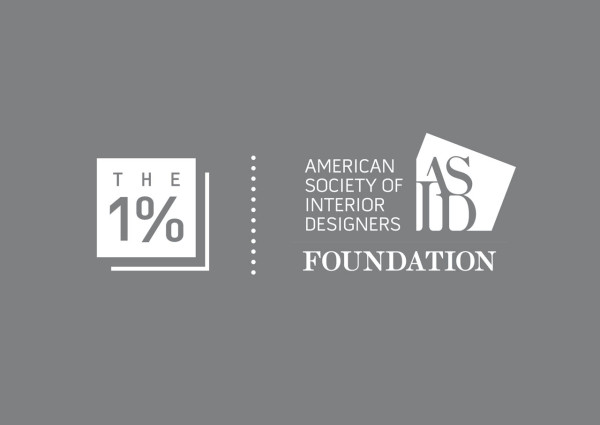 1. The 1% program
I've engaged in public service work throughout my career. When I came to ASID, I wanted to make it easy for members to experience the reward that comes from using your talents to help others—at no cost to them. So, ASID Foundation became a partner with Public Architecture in The 1% program.
The 1% brings together nonprofits and designers (and architects) committed to spend at least 1 percent of their time working pro bono in the public interest. ASID members from small firms and large, residential and commercial, retail to healthcare have pledged 1 percent of their annual work hours to pro bono service.
These efforts improve the lives of individuals and communities in need. I couldn't be prouder to serve our members.
2. Make It Right
Make It Right was breaking ground on its first homes in New Orleans' Lower 9th Ward, which had been devastated by Hurricane Katrina, when I signed on as a senior advisor. I was drawn by the new nonprofit's commitment to quality and affordability – a challenge that, based on my previous experience with affordable homes, seemed insurmountable.
If anyone could make this happen, I figured it would be the team assembled by Brad Pitt and the steadfast residents of this historic neighborhood. We began construction in June 2008 and completed the first six homes only two months later. We adhered to a three-pronged standard: every home must be well designed, LEED Platinum-certified and affordable for the working class families. Two out of three wasn't good enough. I was amazed at the innovation that mantra produced.
Like the team at Make It Right, I believe in the multi-faceted power of design.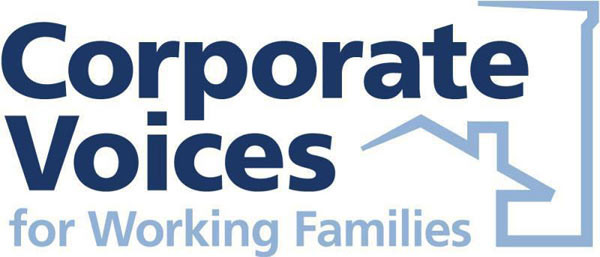 3. Corporate Voices for Working Families
Balancing my work and personal life has been a struggle for me for most of my career. I sympathize with workers who are juggling the needs of children, spouses and parents, plus concerns of their own.
These workers deserve enormous credit and support, as do the organizations that fight for them. Corporate Voices for Working Families was one of those organizations. Corporate Voices championed policies such as workforce readiness training, family economic stability, retention of mature workers and job flexibility—helping employees of leading businesses nationwide, who were Corporate Voices members.
In my current role as CEO of ASID, I still reach back for lessons I learned during my tenure there.

4. Homes for Working Families
If you're keen on buying your own home, no doubt you've experienced the harsh reality of housing prices. Despite low interest rates, mortgage costs keep middle-income individuals out of many markets. Before it became a casualty of the 2008 housing and economic crisis, Homes for Working Families advanced policies that enabled more working families to find homes they could afford.
A national nonprofit, Homes for Working Families pursued a research-driven approach to changing attitudes through changing the language, images and faces associated with affordable homes. It engaged unexpected champions, provided tools for national advocates and promoted policies proven to reduce home costs in cities with high home prices.
The ingenuity that differentiated Homes for Working Families shaped my leadership style. I am proud to have contributed to its founding.
5. Victory Institute
Today, as the momentum behind gay marriage sweeps into one state after another, it's sometimes hard to remember that the battle has been long and hard-fought. One game-changer in recent LGBT victories has been legislators at the federal and state levels willing to introduce bills and round up backing for their passage. Many of those legislators received training from the Victory Institute.
For more than 20 years, the Victory Institute has worked to raise the number of lesbian, gay, bi-sexual and transgender (LGBT) individuals in public office. Through campaign training, leadership development and fellowships, the Victory Institute has engendered scores of LGBT elected and appointed officials, nationwide.
The Victory Institute's vision changed my life. I am thrilled to have served on its board. I applaud all of those who continue to carry its mission forward.

Design From Around The Web