I can't quite recall when I first spotted the work of John Liston of J Liston Design… but it was a while back. So, being a fan for many years, I'm excited to get the chance to see his work up close at this year's WestEdge Design Fair in LA at the end of October, where he'll be exhibiting in their new MADE:MODERN section, sponsored by Design Milk! I had a chat with him about his design style, process and what you can expect to see at this year's show:
You work mostly with steel – what do you like about working with that specific material?
I like working in metal because it is so versatile. You can cut it, bend it, weld it, cast it, texture it. There are many surface treatments you can do to metal from plating, patinas and paints.
What other material is your favorite and why?
Glass: the possibilities of translucency to opacity, the structural aspects and to be able to cast it, blow it, or work with sheet glass. It gives so many possibilities for lighting and furniture.
What was the inspiration behind the ribbon product line? Where did the unique forms come from?
I was inspired by the shadows coming off of buildings and how they take what ever form they fall on. How it transforms the shape of a park bench with the graphic lines of the balusters and handrails and the angle of the light. I wanted to do a chair and I love the idea of a sculptural form but it being functional as well. It wasn't long after that I realized that the coffee table was a must as well.
What are you looking forward to at this year's WestEdge Design Fair?
I always look forward to meeting all the other designers that are participating in the show. There are so many talented designers who have their own unique design aesthetic. I'll be bringing most of my pieces to the show.
What is your design process like?
I normally start with a sketch and go straight to metal after. If it's a complicated piece, I'll do a full scale model out of cardboard to get all the issues finalized and then go to metal. I have to listen to music while I work. It seems to keep me moving forward and the time flies by while I'm working. As for being organized – LOL, I am not the most organized person. My studio mates would love it if I was cleaner.
What's your studio like?
I share the fabrication space with four other artists/designers and we have a mezzanine that has three offices on it that includes a photographer, Fellow products (who you featured about a month ago for their coffee steeper called DUO) and another designer/fabricator.
With having so many different people in the studio space, I get a lot of inspiration and get to talk over ideas with people that have a different perspective and design and production process.
How did you get interested in art and design in the first place?
I went to college for jewelry design and realized my senior year that I wanted to make things that were more functional. I then went on to work in bronze art foundries doing work for some of the biggest names in the art world. After the bronze foundries, I started working for a glass foundry doing glass casting for architects and designers. With all of these amazing jobs, I realized I could create my own pieces with my own unique perspective.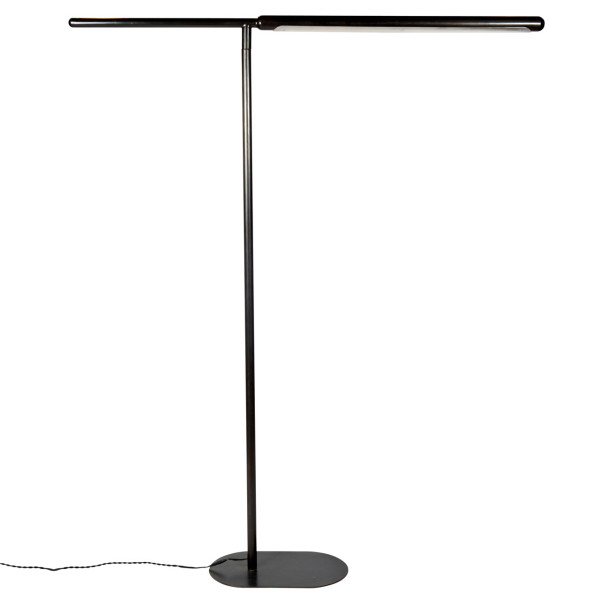 What are you currently working on?
I have been working on pieces for WestEdge. Most of my pieces are in galleries, so I need to remake these pieces for WestEdge.
What's been your favorite project you've done?
I made a charred wood wall panels for an apartment in the pattern of my charred wood cabinet. This was an amazing project. I never got to see the walls installed but the pieces were awesome in the studio.
Looking forward to seeing your work, John! Check out J Liston at WestEdge October 22-25, 2015 and view his work online.