Vancouver-based designer Greg Papove has created a collection of furniture that was inspired by your everyday socks and the stories they have to tell. Socks + Furniture is a coffee table, floor lamp, and sofa that challenge one to take a second look at the mundane and not to overlook the simple things in life.
The Five Toes Coffee Table took inspiration from toe socks and supports its tabletop with five legs, one for each of the toes. The socks act as fasteners when assembling and disassembling the table.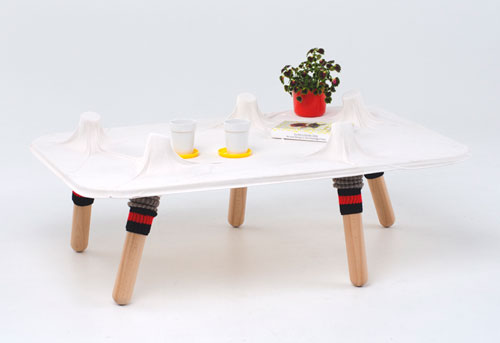 You can even customize it by using any kind of socks you wish.
The Zap Lamp is a floor lamp that's activated by static electricity – meaning you have to shuffle your socked feet across the carpet to generate enough of it to turn the lamp on. I'd say that's a great conversation starter or a fun way to interact with your guests.
It's built with a low sensitivity touch switch and a timer that turns itself off.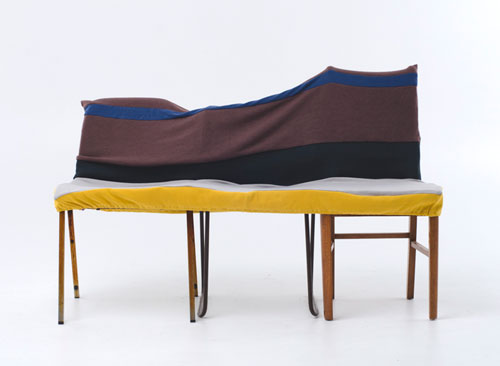 The Unify Sofa consists of a slipcover that not only physically unifies the chairs, it visually unifies them as well. Socks are a big part of team uniforms (where the sofa gets its inspiration from) and much like a team, these individual chairs work together to provide comfortable seating.