Detroit is the first and only UNESCO City of Design in the United States and in honor of this title, Design Core Detroit is hosting the Detroit's Month of Design (MoD) this September 1-30, 2019. Like last year, the month-long event will feature exclusive talks, tours, exhibitions, workshops, open studios, installations, and special projects all over the city. You can get the full program here but here are a few events we're excited to see:
Recently the Detroit City of Design Competition challenged designers from all 31 UNESCO Cities of Design to create creative and innovative solutions to help Detroiters move freely, safely, and efficiently around the communities. In June the council named the winners: Cyclerate by SmithGroup (Detroit); Garden Novella by Other Work (Detroit); and 3Rooms by Collectif Escargo (Montreal). Their prototypes will be on view at Beacon Park from September 20-30 with September 29th being the day of the City Cypher, a public event to close out the month of design featuring live talent and entertainment in the three neighborhoods where the prototypes will be located: Hope Village, Southwest Detroit, and Grandmont Rosedale.
We're also excited to see the installations by the winners of the Putt Putt Competition, where designers were asked to submit concepts for a design-centric putt putt installation. This year's winners are CAN-D-LAND By Kreative (Katy Rupp, Kyle McDonald and Joseph Kim); COMPUT(T)ATION By Neumann/Smith Architecture; CONSTELLATIONS By Archipleasure; PUTT PUTT RACING By Allie Murphy, Bill Kramer, Brendon Junge, Jillian Santos, Gary Ushiro, Lana Abdulla, Micah Santos, Ritzi Salaum, Tony Sebastian and Tom Fewess; and CONNECT THE BLOCKS By Ryan Phyper and Ernestine Aying. All five winning teams will have their installations on view at the Eastern Market After Dark and Light Up Livernois for the public to experience.
Throughout the month, various studios will be hosting open house studio nights to give the public a behind-the-scenes look at their work and share more about their focus and design approach. The studios include Donut Shop by Ian Klipa and Jacob Saphier, Chris Schanck Studios, Jack Craig Studio, and The Floyd Shop.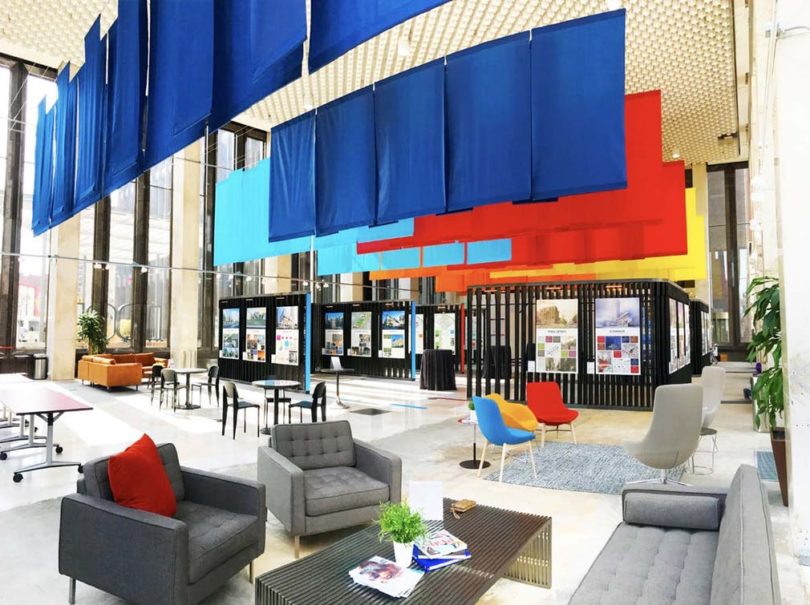 Without the past, there is no future. Detroit Design 139 will showcase a thought-provoking exhibition of inclusive design projects, policies, and concepts structured around five focus areas that emphasize learning from the past in order to design for the future.
Come one, come all! Eastern Market After Dark is a creative district that will consist of 30+ studios and galleries sharing installations, brand activations, designer spotlights, and parties. Free and open to the public, this area will be buzzing with exciting things to see all night long.
At The Floyd Shop, a pop-up by Ecce Pomo ("Behold Posmodern") will feature an assortment of contemporary items that embody the spirit of Postmodernism.
This year's theme for Form&Seek's exhibition is "Substance." Form&Seek gathered works from local designers and makers to explore the theme of material exploration as a driving force of design, all of which will be on view at the Detroit Center for Design + Technology.
ARCADE is a collaborative installation designed by Elise DeChard and Fernando Bales and presented by Simone DeSousa EDITION. This interactive installation made of corrugated irrigation tubes invites the public to weave through it or simply gaze up and experience it.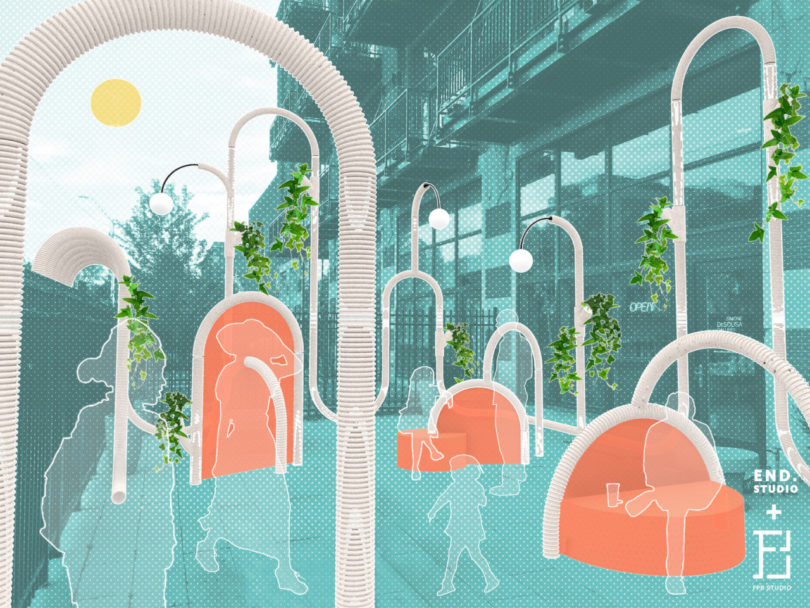 There's also an event specifically for the youngest designers-in-the-making. At Youth Design Day at the Michigan Science Center, kids ages 5-14 will be able to engage in 15 design workshops that will encourage imagination and challenge their creative skills.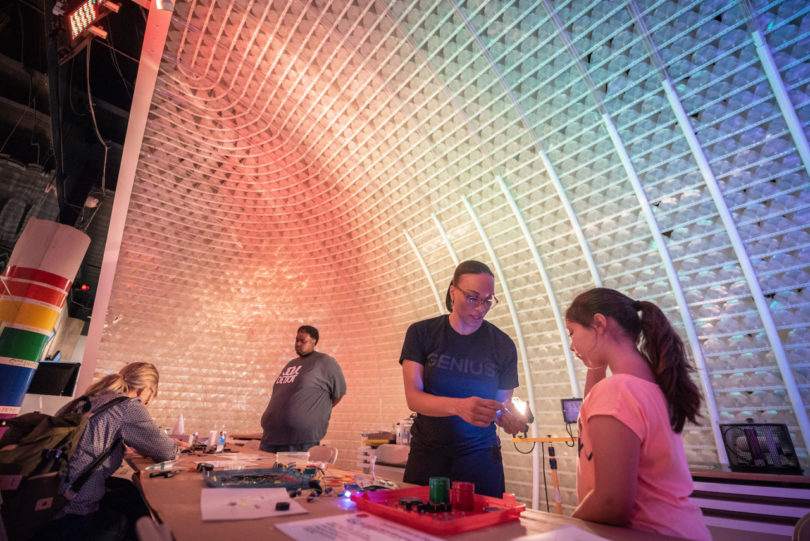 We're excited to see all of the events, installations, and activations unfold next month in Detroit. To see the full program, visit Detroit Month of Design.