Desiring to stay away from sharp curves, Giacomo Moor designed a unique collection of furniture that explores the ancient manufacturing technique of steam bending solid wood. Collection Vapore comprises glass surfaces, wooden shelves, and a continuous rod of curved wood that acts as the legs and structure of each piece.
The solid beech rod was steam bent in certain spots to change direction in order to link all of the components together to become functional. The curved rod juxtaposed with the rigid glass and shelves creates a sense of tension throughout each piece.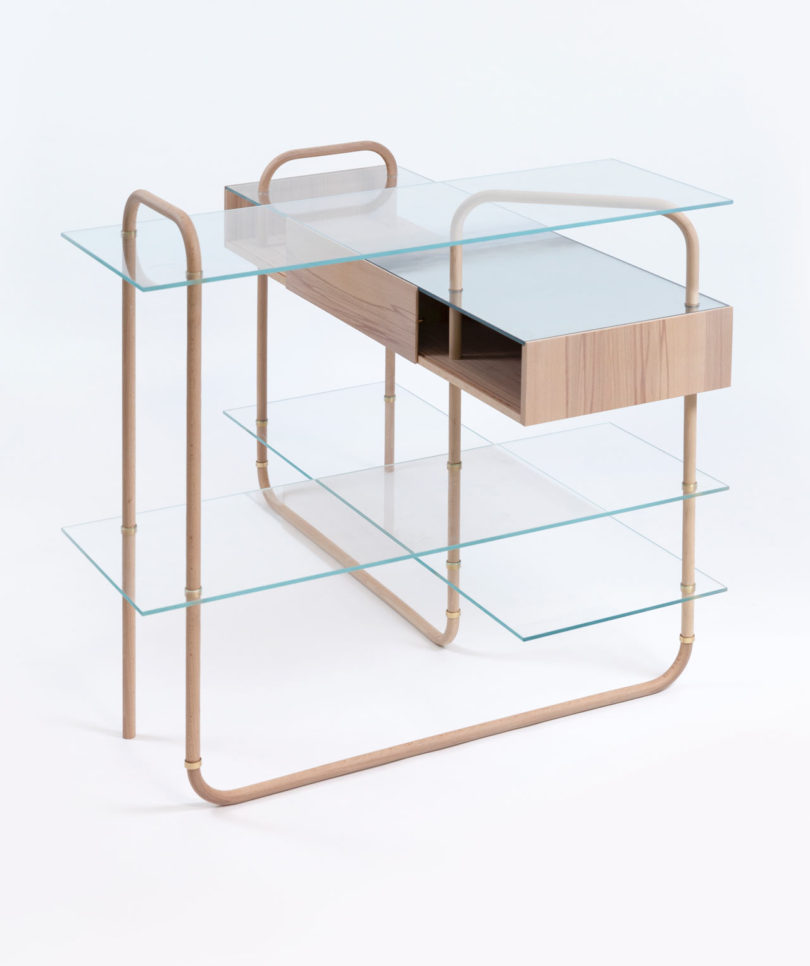 The Vapore collection includes a console table, mirror, table, corner console table, and bookcase that were exhibited at the Galleria Luisa Delle Piane in April.
Photos by Canio Salandra and Carmen Colombo.