Glowed Up and New Furniture from Patricia Urquiola + Moroso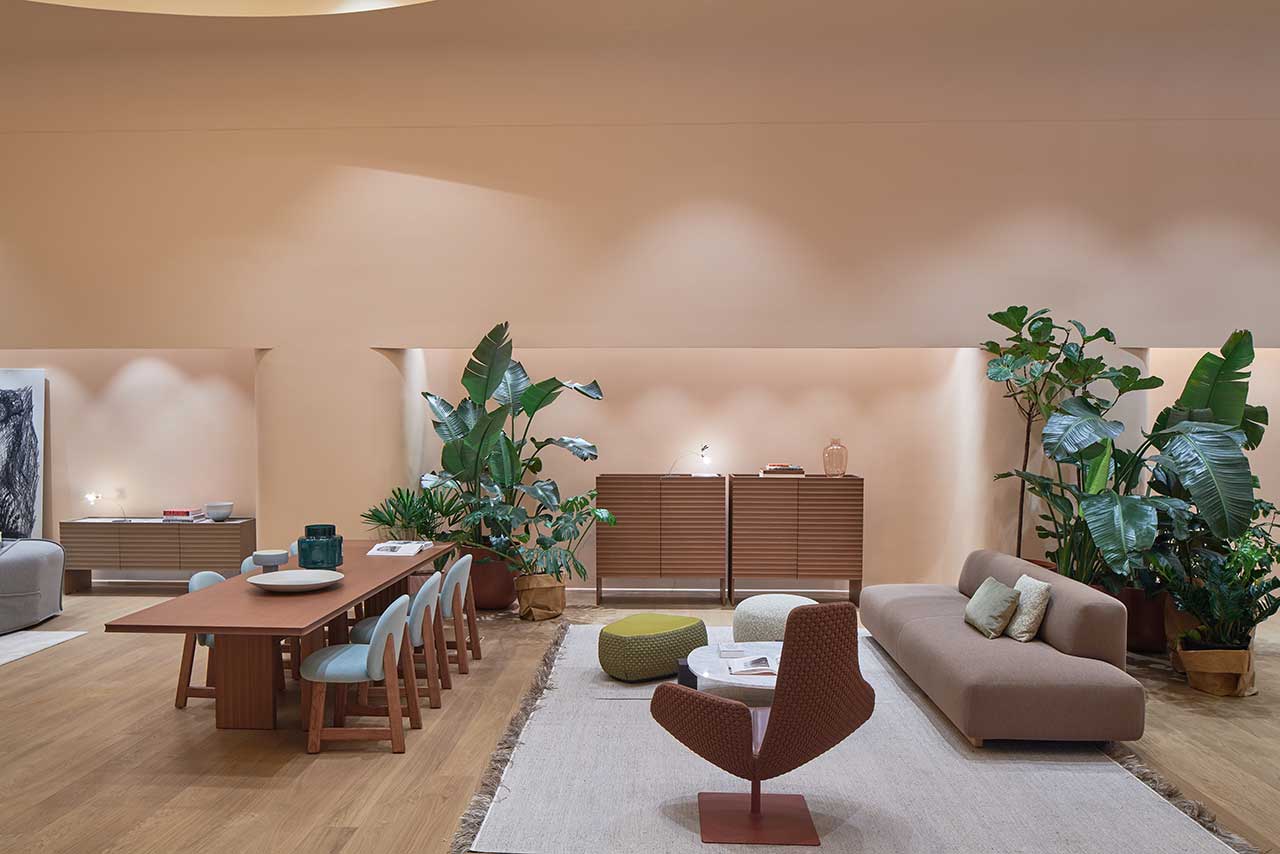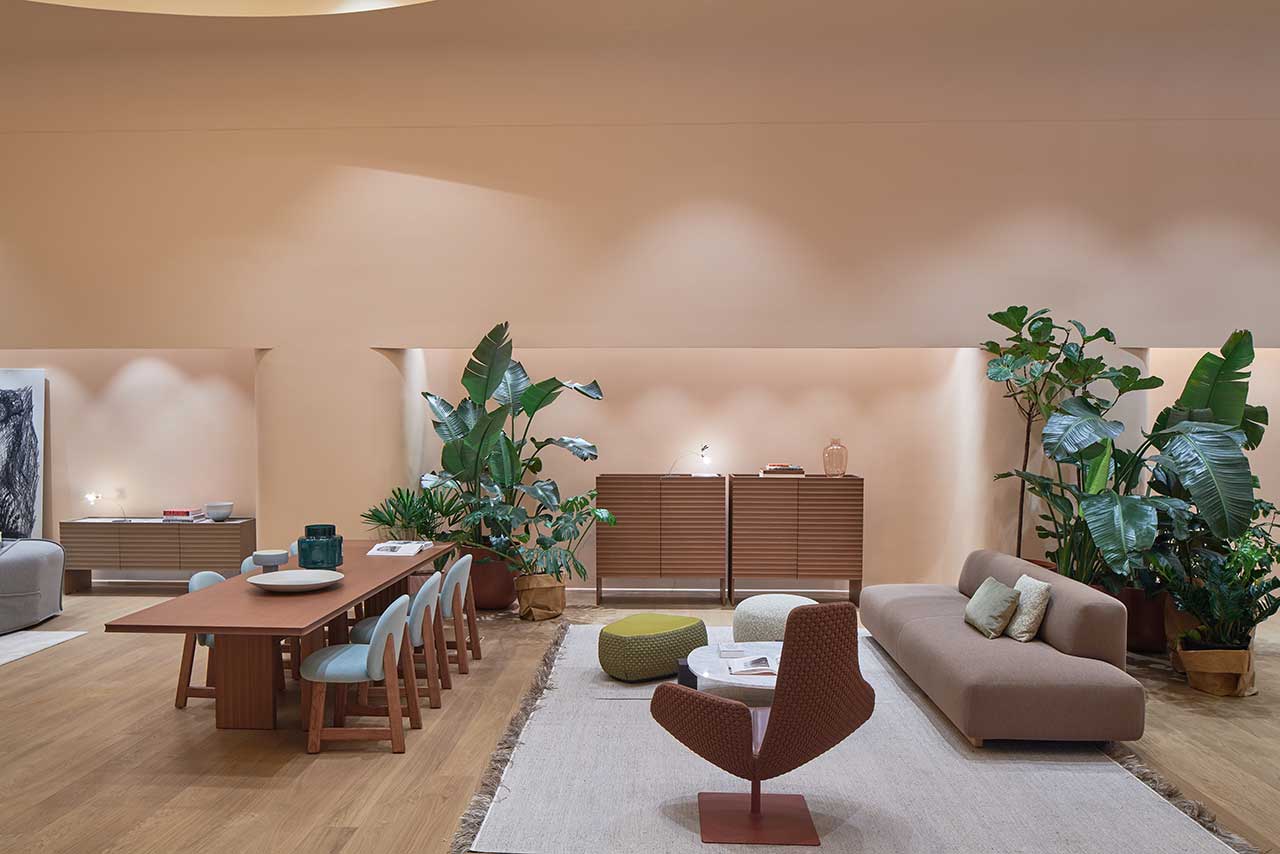 Glowed Up and New Furniture from Patricia Urquiola + Moroso
1/15 Photos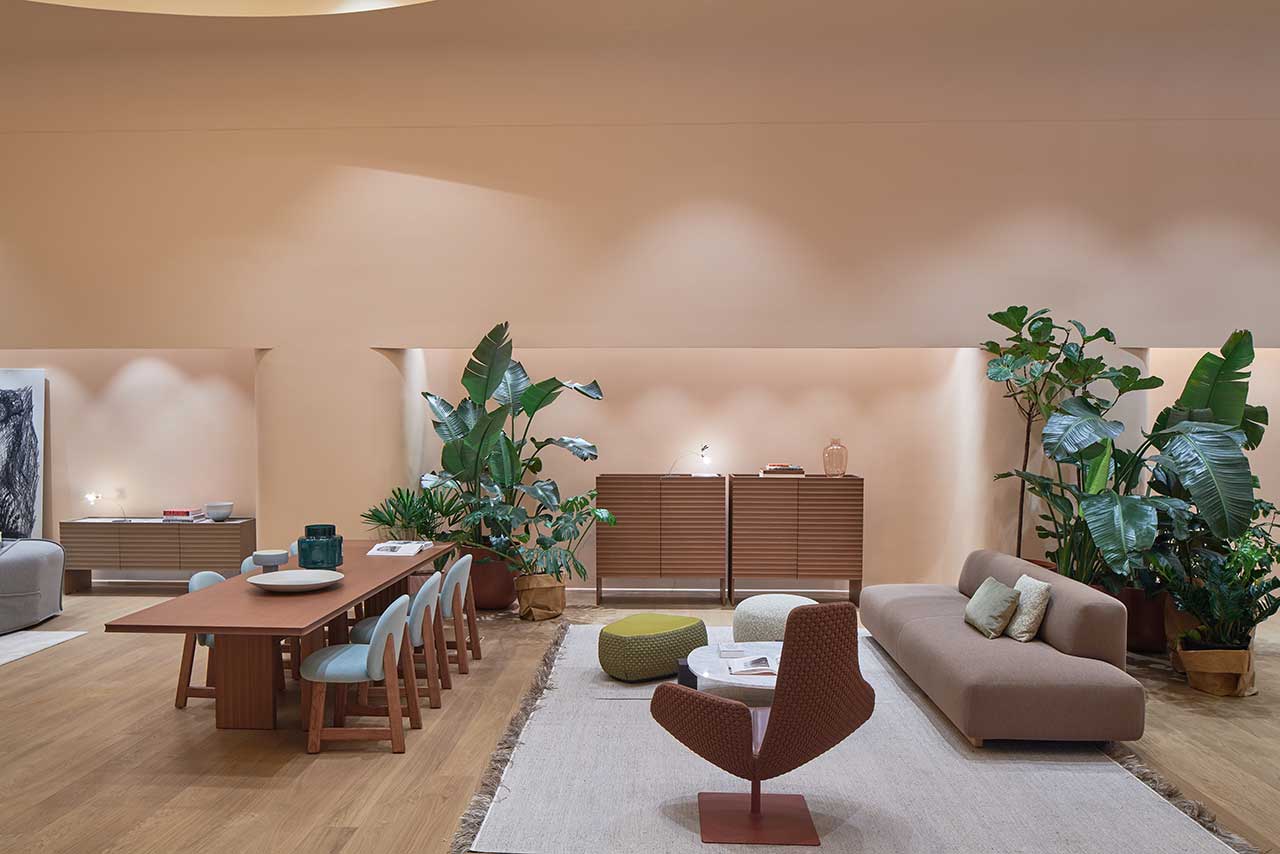 2/15 Photos
3/15 Photos
4/15 Photos
5/15 Photos
6/15 Photos
7/15 Photos
8/15 Photos
9/15 Photos
10/15 Photos
11/15 Photos
12/15 Photos
13/15 Photos
14/15 Photos
15/15 Photos
In a sustainable twist, Patricia Urquiola's Lowland upholstered seating series for Moroso got a glow up during Milan Design Week 2023. First released in 2000, Lowland has been upcycled into Mr Loveland, and Mr Loveseat, an upholstered seating system and a contemporary armchair. Mr Loveland harmonizes with Urquiola's original concept, while bringing new compositional possibilities into the picture. Softer and more comfortably manufactured, the original tubular steel has been replaced with solid wood bases that are offered in Honey, Tropical Wood, or Coffee colors. Ever-ready to work alone or with other pieces, the still sophisticated Mr Loveland enhances the architectural character of the Lowland series.
Mr Loveseat is the evolution of the first chair Urquiola designed – Lowseat. With a strong, intense silhouette that exudes power, its solid base distributes weight in a way that allows the leg to taper off to almost nothing. It's this design element that gives Mr Loveseat boldness to act as a stand-alone piece or to be grouped with other seating.
Pheaby, with her name borrowed from Greek mythology, is an upholstered chair with structural efficiency aplenty. Atop legs with feet that resemble a carpenter's trestle, a softly rounded seat is perched. It's unexpected, yet comfortable and easy to use with materials that feature versatility and subtlety. The chair comes with a solid wooden base lacquered in Honey, Cinnamon, Forest Green, Taupe, or Coal Grey.
Linear forms and symmetries, geometrical and minimalist, the Rows collection of storage furniture and tables is a sight to behold. The storage series includes four pieces: two sideboards, a cabinet, and a console table with drawers. The units are made from particleboard with an oak veneer finish that's applied using a membrane press. This process preserves the continuity of the grain and gives the furniture an artisanal feel, without hiding the industrial method of production. The curved milled edge running the length of the surface is inspired by the nature morte of Amédée Ozenfant, a French writer and painter who co-founded the Purism movement.
The two rectangular tables in Rows show a strong contrast between their solidity, the graphic effect of the surfaces, and the linear nature of the table top. Both are available in wood, back-painted glass, or marble.
Row's generously-sized Vertical table gives a nod to classical architecture with a reference to fluted columns. The sculptural influence is even more apparent in Diagonal, with its perpendicular geometry and oblique lines that add perceived movement. The dimensions were chosen to make the table as useful as possible for all types of living.
Colors are tone-on-tone, with open-pore lacquering to bring out the natural quality of the wood. Choose from five finishes: Honey, Cinnamon, Forest Green, Taupe, and Coal Grey, each paired with a back-painted glass top or marble.
To learn more about Patricia Urquiola and Moroso's time at Milan Design Week 2023, visit moroso.it.