If you find yourself living away from your loved ones, the Good Night Lamp might be a way to bridge the gap. The series of house-shaped lamps are connected via the internet and they let you send or receive a signal (by the house being lit) from the people most important to you.
The set comes with a Big Lamp and a Little Lamp, with the ability to add Little Lamps to the mix for the other important people in your life. Turn the Big Lamp on and signal any of the Little Lamps around the world.
For example, give the Big Lamp to your child who is away at college and have them signal your Little Lamp when they arrive to their dorm or home safely.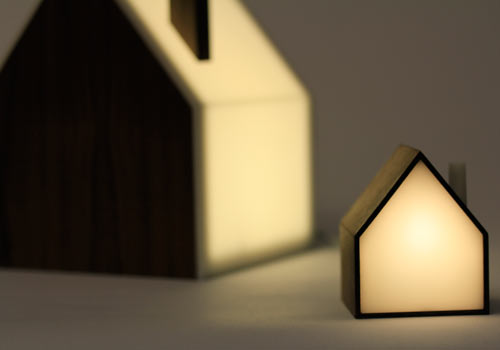 Basically the lamps can work as a signal for someone else in your life as a notification of them being home, awake, ready to talk, at work, etc.