Grand St Loft is a minimalist interior located in New York City, designed by Amee Allsop. Allsop, a New York-based Australian architect, describes her approach to design as an amalgamation of the city and the sea. She takes careful consideration of space, proportion, light, and materiality when creating a comfortable space.
The brief for the project focused around the need to not only store, but proudly display a large shoe collection. The apartment is situated on the top floor of a landmark artists building in Soho, and was large enough to accommodate a walk-in wardrobe. In order to create a larger sense of space and light, mirrors were utilized around the wardrobe.
The wardrobe serves as a partition between the bedroom and shoe display/closet. The office space was revitalized with a new desk and floating shelves that would also serve as surfaces for guests to place their personal items.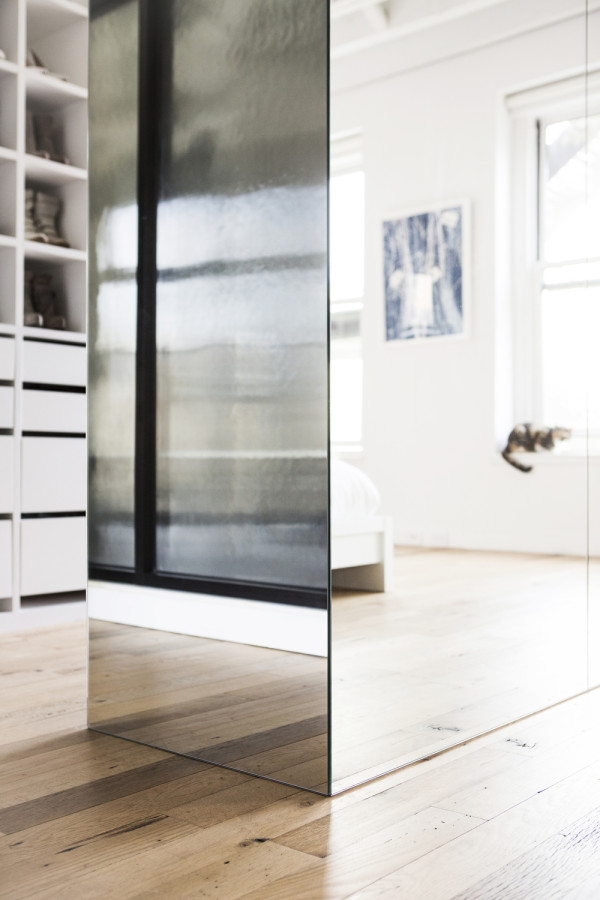 Photography by Glen Allsop.