Sardinian-born, London-based illustrator and designer Carolina Melis began mio karo, a collection of rugs and wall hangings with geometric patterns that are handmade in Sardinia. The Mediterranean island has a long history of weaving with hundreds of active looms still in existence today and this collection is produced with the same care and made from the wool of local sheep, silk, and cotton.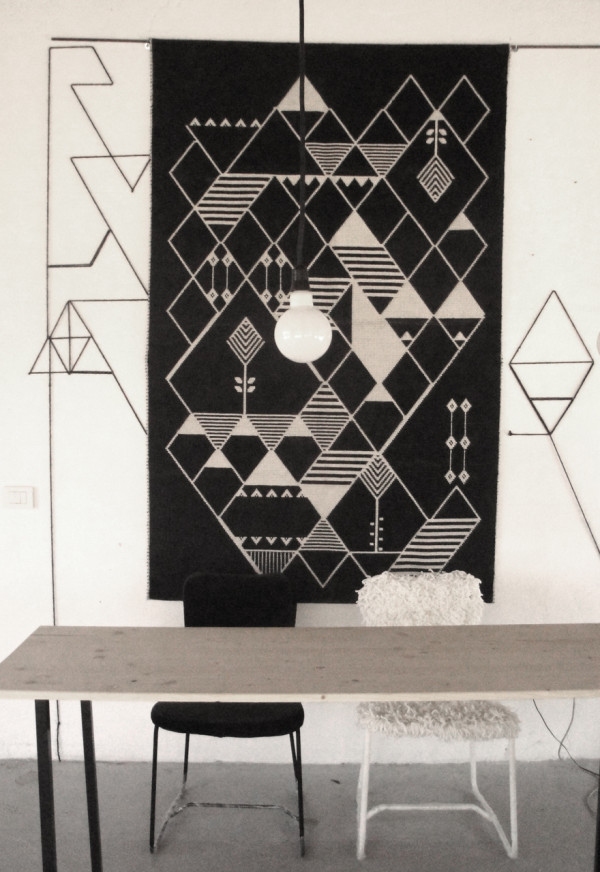 The pieces are handmade entirely in Sardinia using the pibiones weaving technique, a type of stitched relief. The results are black and white graphic patterns that were inspired by traditional motifs.
Each item is made to order and comes numbered.