Last year VitraHaus enlisted the talents of British designer Jasper Morrison to takeover Level I of their headquarters in Weil am Rhein, Germany. This year, they reached out to London-based Israeli design duo Raw-Edges to revamp the fourth level loft into their Happy Places installation.
The pair created a colorful, happy interior, combining living and workspaces, using an eclectic mix of Vitra and Artek furnishings. The playful results are their vision imagining as if they were living there with their own children, making it important to deck the space out for adults and kids alike.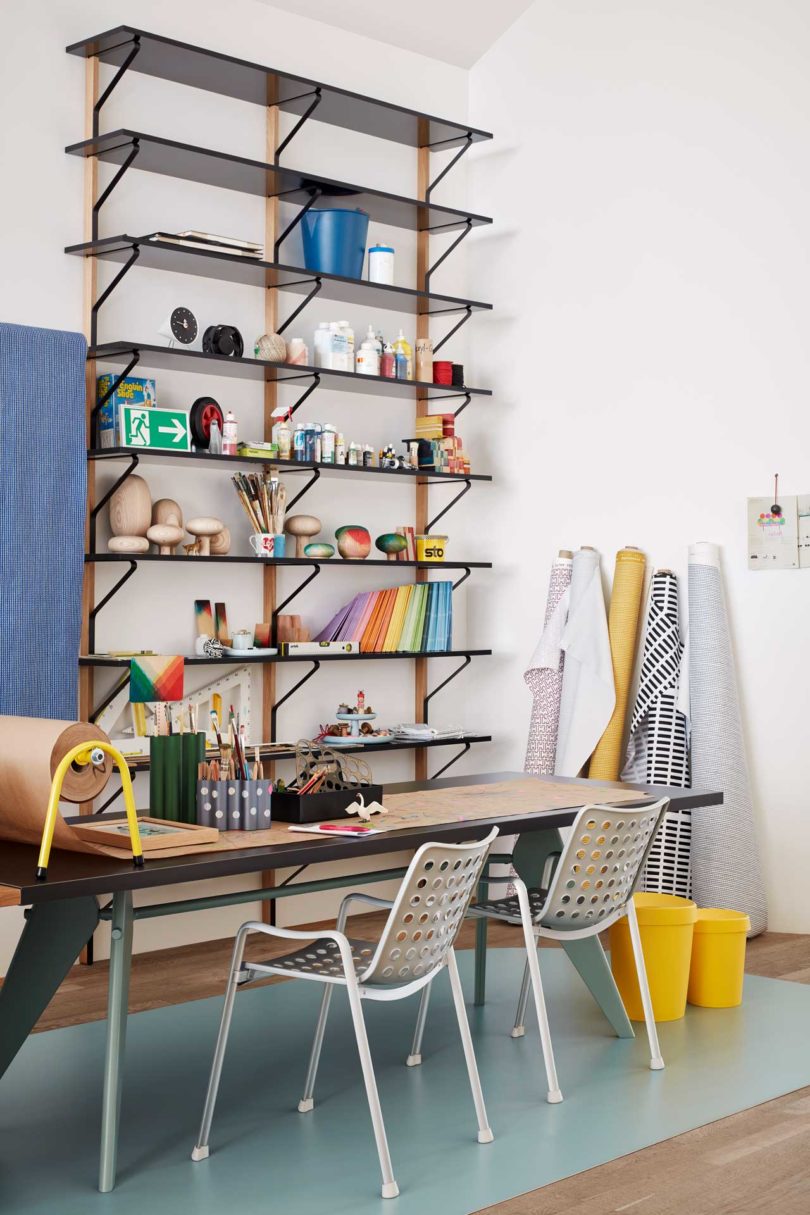 Photos by Lorenz Cugini, except where noted.