HASH, created by London-based studio Minimalux, is the first in a series of precision engineered furniture designs. In keeping with their core principle of fusing premium materials with the purest of forms, HASH is as much an object of visual beauty as it is a statement of quality to the highest degree.
The free-standing, solid metal bookshelf marks a significant point in the evolution of Minimalux, a brand that has concentrated its collection on smaller objects. The company's development of larger pieces is conditional on the basis that neither quality or brand ideology is compromised, and that the designs maintain the same material and formal values seen throughout their previous creations.
As a result, HASH consists of a mesh of 33 individual precision milled and hand polished solid metal bars, all mechanically fixed together to form a visually enticing framework and resting place for prized books and objects. The bookshelf has as much of a sculptural presence as it does a sensible purpose.
Mark Holmes, founder and Creative Director of Minimalux, describes HASH as a product which, "plays to the strengths of our existing manufacturing facilities. It has been designed around processes that are very much a part of Britain's engineering heritage and as such, they are honed, precise, and extremely quality driven. Hash is Made in London to a standard that we believe cannot be bettered, and it gives us a great deal of pride to say that."
HASH is currently available for purchase directly from Minimalux's website.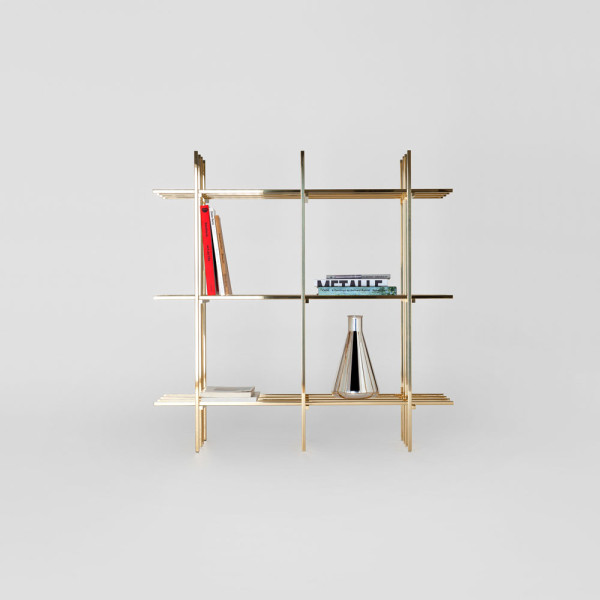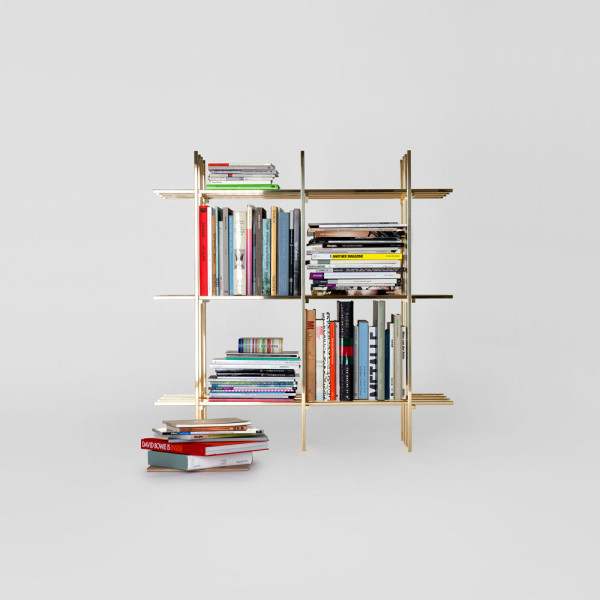 Photographs by Peer Lindgreen.