HAY Colorfully Modernizes Herman Miller's Mid-Century Eames Collection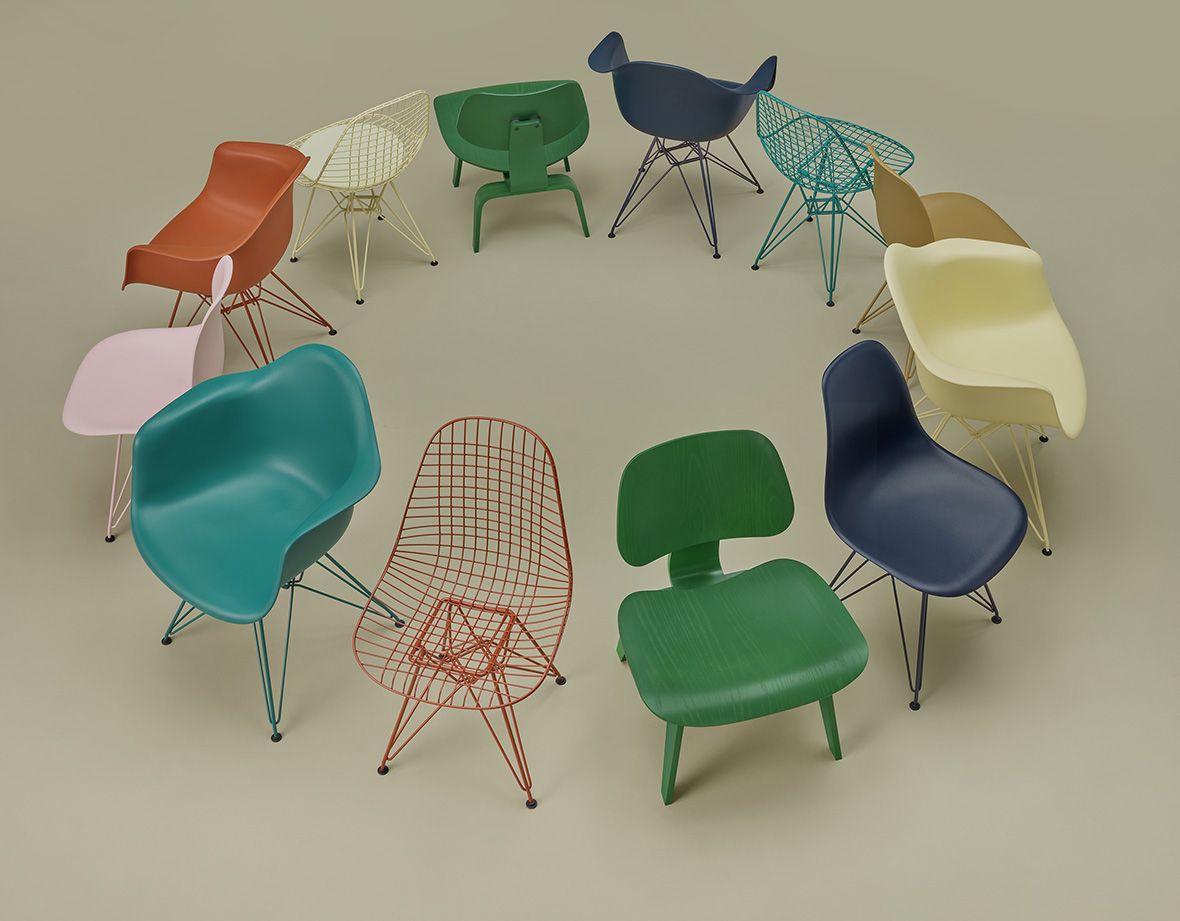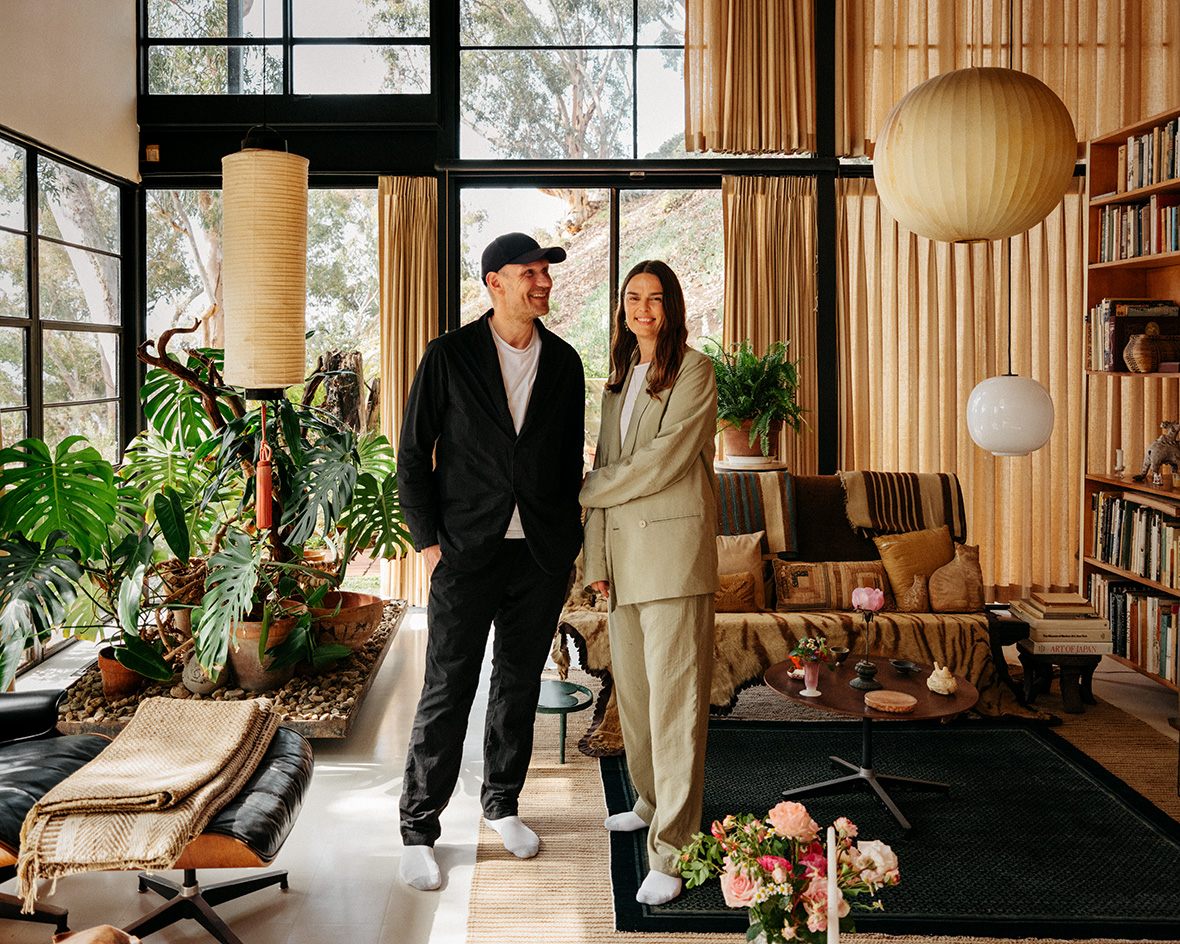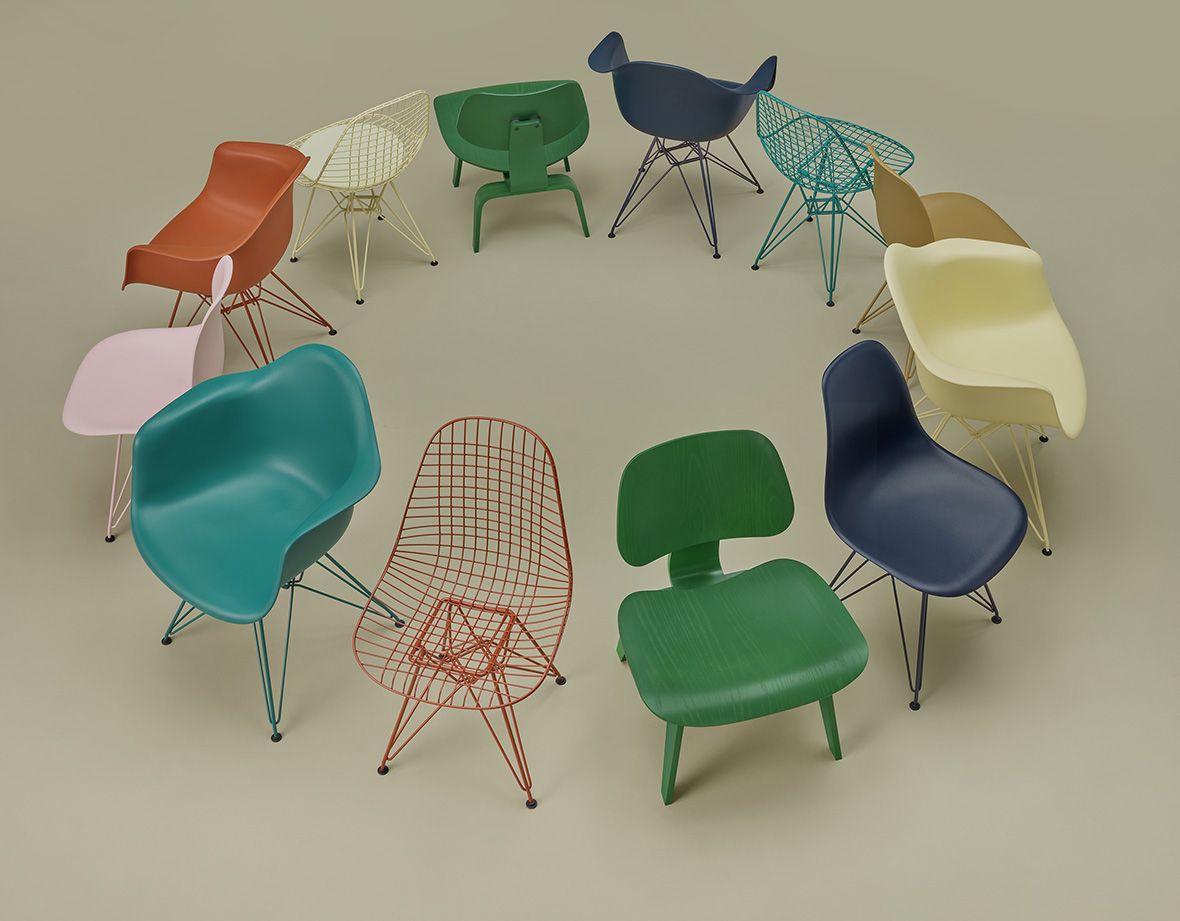 HAY Colorfully Modernizes Herman Miller's Mid-Century Eames Collection
1/17 Photos
2/17 Photos
3/17 Photos
4/17 Photos
5/17 Photos
6/17 Photos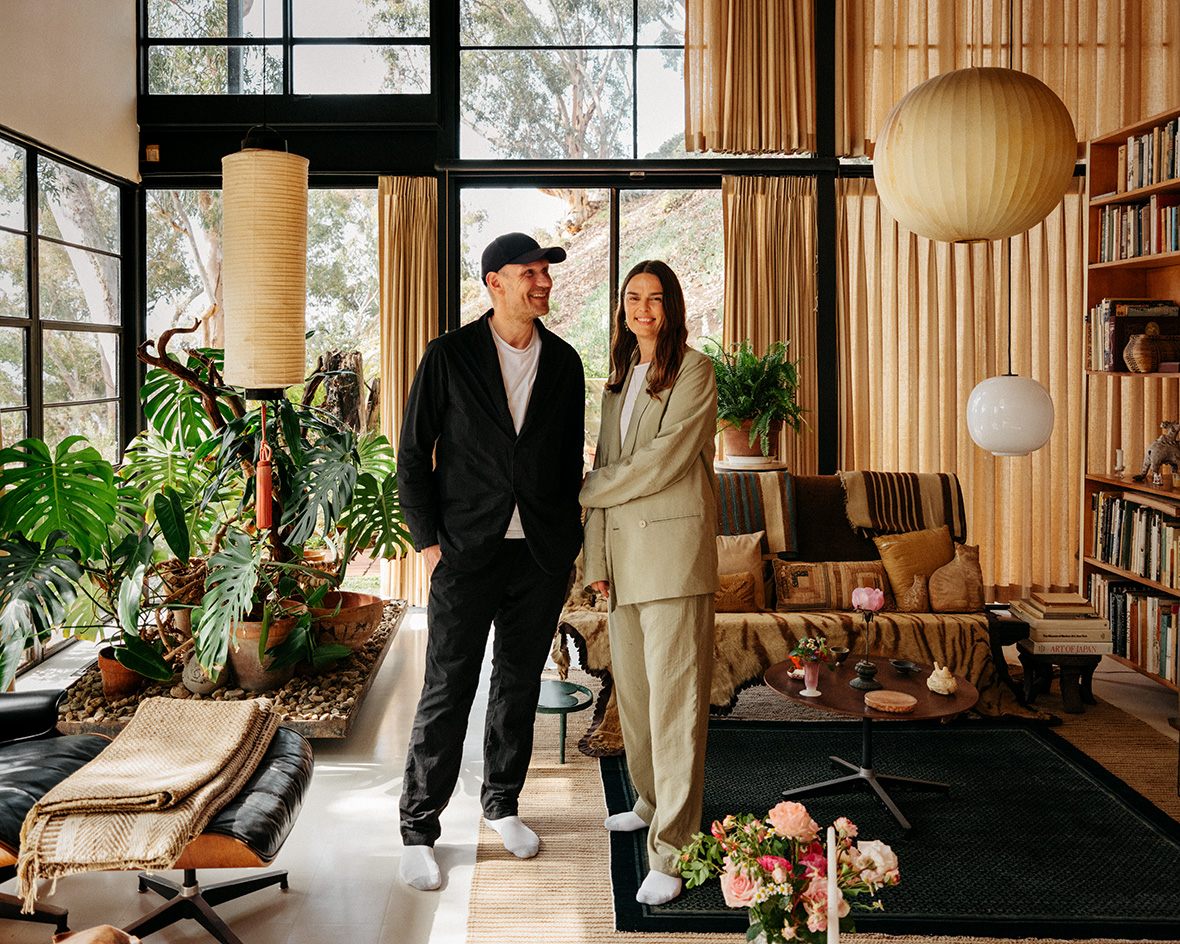 7/17 Photos
8/17 Photos
9/17 Photos
10/17 Photos
11/17 Photos
12/17 Photos
13/17 Photos
14/17 Photos
15/17 Photos
16/17 Photos
17/17 Photos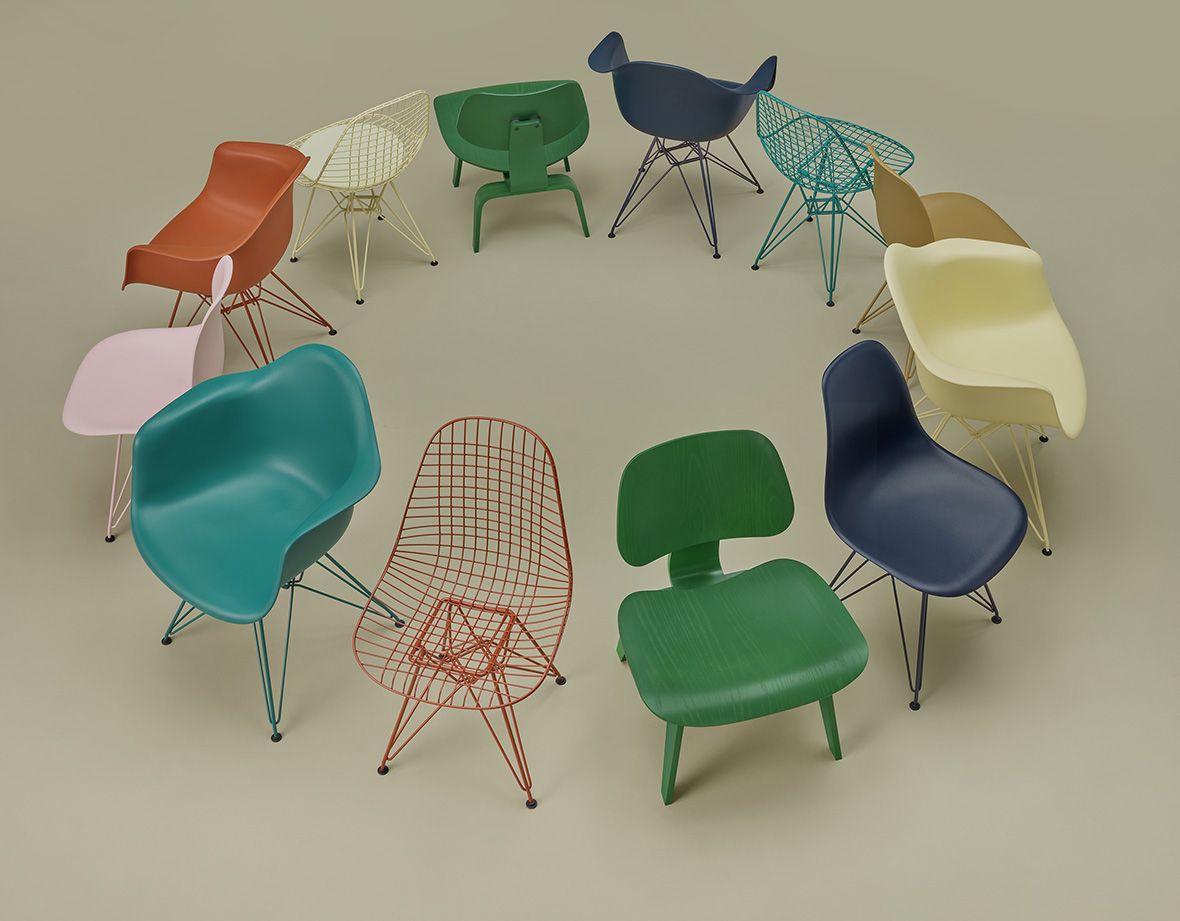 If Ray and Charles Eames were alive today, Danish design brand HAY's co-founders Mette and Rolf Hay would undoubtedly make every effort to work with their historical design antecedents. The parallels between the married couples seem numerous. Each would realize an eponymous imprint onto the design world by their efforts to change the realm of the domestic interior with their eye for color, texture, and form, but always mindful of accessibility. And not insignificantly, a degree of fun accents both the Eames and HAY catalogs with optimism as interpreted through the language of design.
Which all makes Herman Miller's decision to invite Mette and Rolf Hay to reinterpret eight beloved Eames mid-century classics a satisfying connection spanning generations (and also happens to coincide with HAY's own 20th anniversary), bridging the iconic forms the Eames conceived many decades ago with the Hay's choice in hues and textures representative of the modern interiors of today.
The Herman Miller x HAY Collection varicolored designs include the iconic Eames Hang-It-All rack, updated with cast-glass balls in place of the original painted wood.
The Eames Dining Table and Eames Wire Base Low Table are now outdoor-friendly options, thanks to new cast-glass tops.
Similarly the airy Eames Wire Chairs can now be parked outside thanks to a new powder-coated finish (with an optional cushion upholstered in tone-on-tone outdoor fabric to elevate the look and comfort).
A seven color palette is now available to choose from for the 100% post-industrial recycled plastic Eames Molded Plastic Side Chair and Eames Molded Plastic Armchair, whether chosen with or without arms.
The iconic Eames Molded Plywood Lounge Chair has been given an emerald twist, and is cited as a personal favorite of the Hays. So much so, one of the prototypes of the newly refreshed chairs currently resides in couple's living room in Denmark.
Respectful of the Eames legacy, Mette and Rolf Hay first began the project by consulting with the Herman Miller archives to seek historical references, allowing the pair to modernize the colors without recreating it directly. No stone would go unturned, and they'd even make the pilgrimage to the coastal hillside home Charles and Ray Eames designed for themselves in 1949 in the Pacific Palisades to gain further appreciation of the California landscape and lifestyle that influenced Ray and Charles Eames in every one of their endeavors.
Being very familiar with the existing color range, my intention was to focus on looking ahead, instead of looking too far back.
– Mette Hay
Her research was further informed after delving into Eames ephemera cataloged by MillerKnoll archivist Amy Auscherman, while also seeking one-off furniture prototypes listed on auction sites and in museum catalogs, and even hunting down out-of-production textiles by Alexander Girard archived at the New York studio of textile brand, Maharam (part of the Herman Miller family of brands).
Rolf Hay once proclaimed: "HAY's intention is to create great, affordable products with the best designers in the world." A lofty sentiment echoing Charles Eames own words decades prior: "We want to make the best for the most for the least."
To witness those shared values materialized in the form of the Herman Miller x HAY Collection today is colorful proof good design never goes out of style.
For more information or to purchase any of the eight pieces in the Herman Miller x HAY collection, visit hermanmiller.com.
This post contains affiliate links, so if you make a purchase from an affiliate link, we earn a commission. Thanks for supporting Design Milk!