Hello Wood's Wauhaus Is a Modern Treehouse-Like Cabin for Adults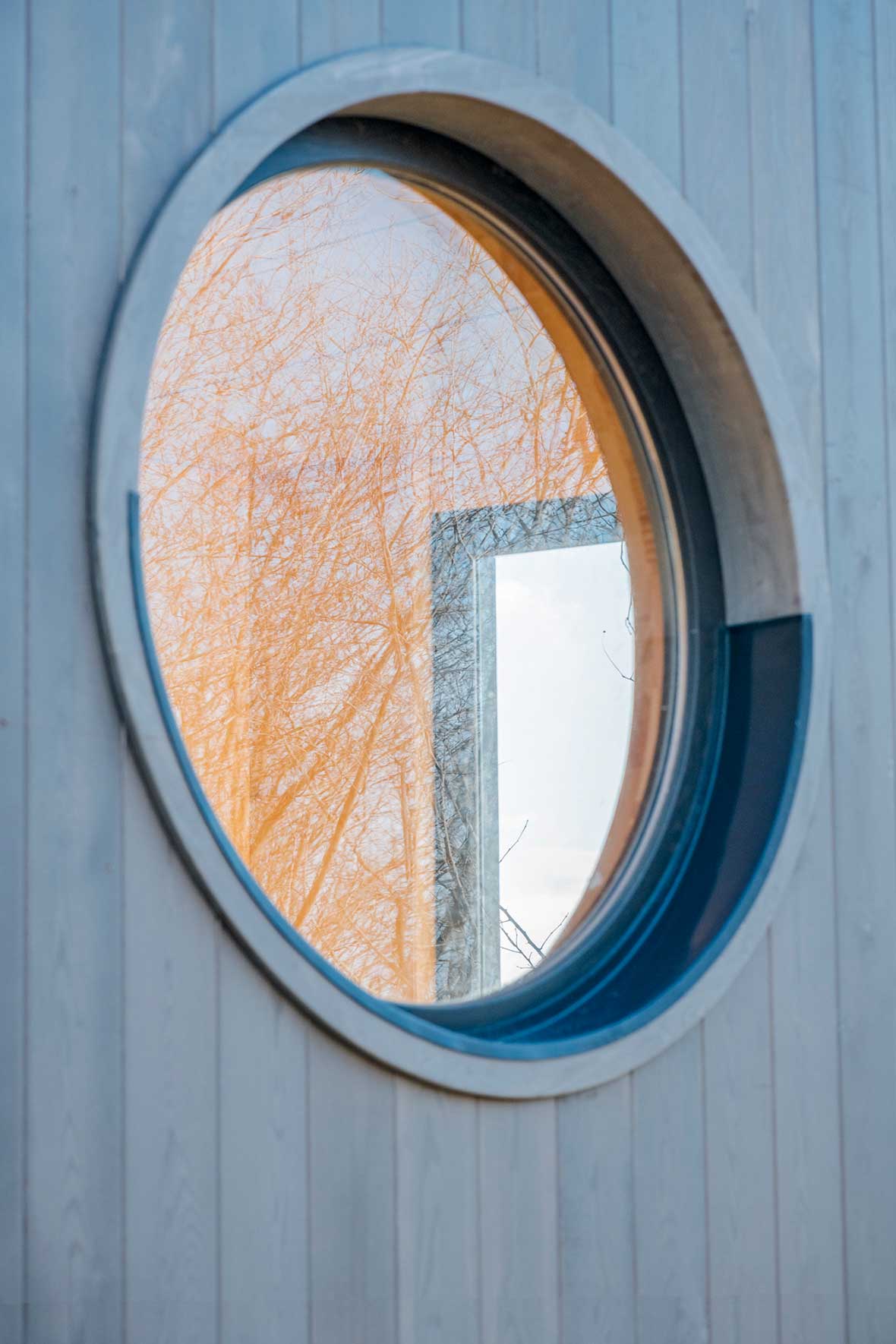 Hello Wood's Wauhaus Is a Modern Treehouse-Like Cabin for Adults
1/19 Photos
2/19 Photos
3/19 Photos
4/19 Photos
5/19 Photos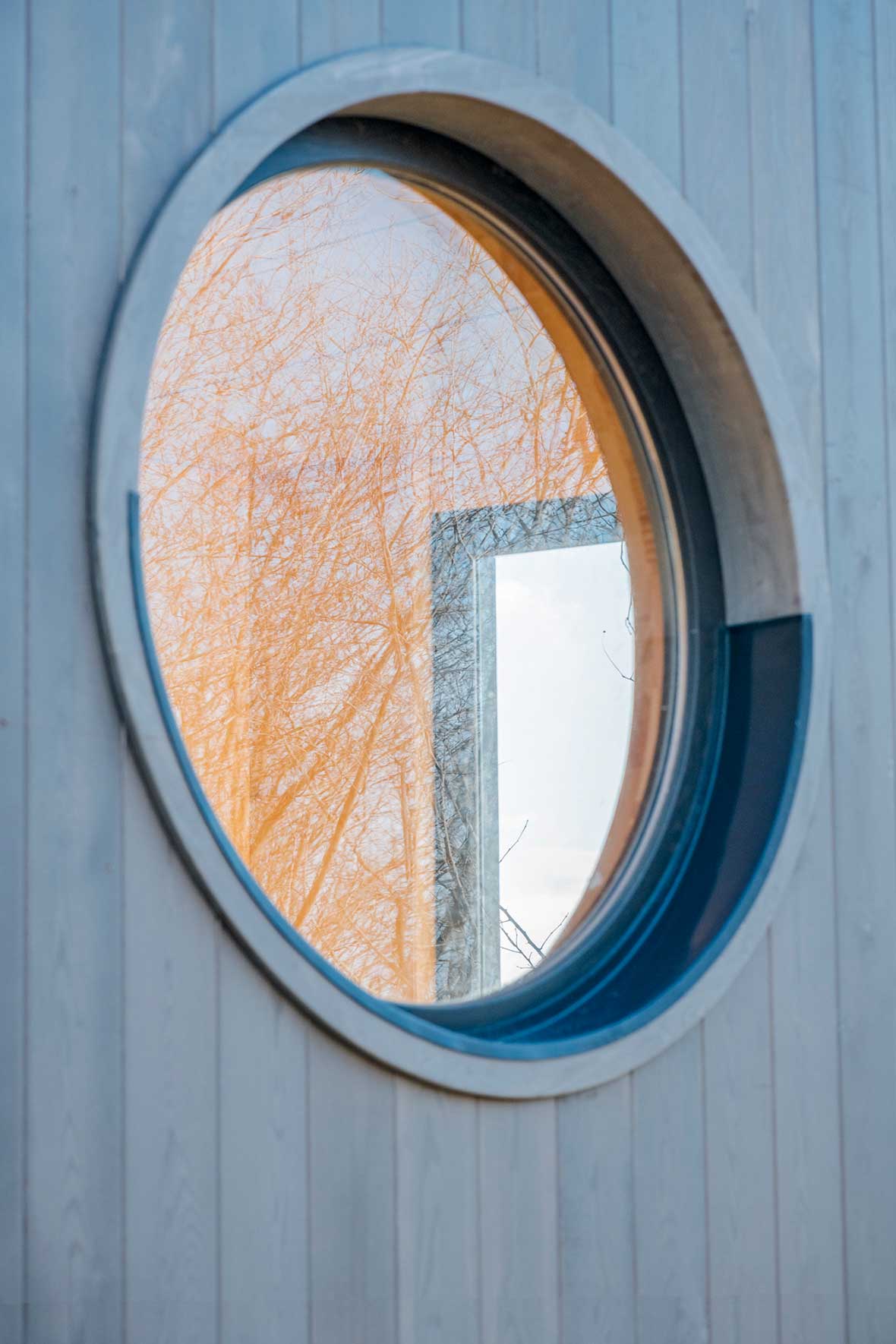 6/19 Photos
7/19 Photos
8/19 Photos
9/19 Photos
10/19 Photos
11/19 Photos
12/19 Photos
13/19 Photos
14/19 Photos
15/19 Photos
16/19 Photos
17/19 Photos
18/19 Photos
19/19 Photos
Wauhaus is the latest tiny cabin to join the Hello Wood family, following the Workstation Cabin and the Kabinka. The minimalist cabin rests atop pillars that elevate it above the sloped terrain, offering views of the surrounding countryside. The Wauhaus is Hello Wood's answer to a children's treehouse, only this version is easily accessible for adults – no sketchy ladders here! The modern cabin is designed as a cozy escape that gives a view of the landscape from a new perspective.
WATCH:
Hello Wood built the first Wauhaus on top of the Zala County hills in Hungary. The 20-square-meter cabin (approx. 215 square feet) can be used as a guest house, office, or playroom, as it includes a kitchenette and hidden bathroom.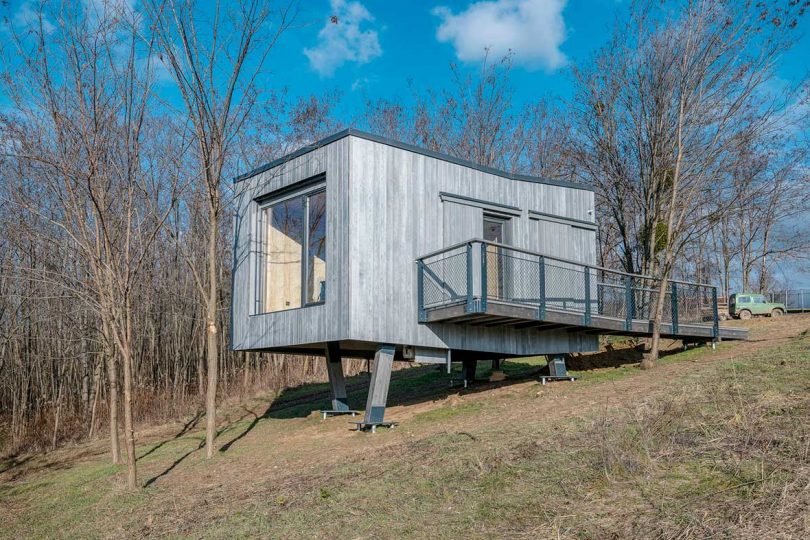 A bridge-like walkway leads to the entrance of the graphite grey larch plank wrapped structure. The ramp extends past the door to become a small terrace.
The light-filled interior benefits from the glass door and circular window, along with the floor-to-ceiling, wall-to-wall sliding glass door that makes up the fourth wall. Natural birch plywood covers the interior for a cozy, cohesive aesthetic.
Opposite the glass wall is small kitchenette and sliding door that hides the bathroom. The remaining floor space is open which allows the cabin to be used in any number of ways.
In lieu of traditional construction methods, Hello Wood used sustainable building materials, as they do with all of their cabins.
For more information on the Wauhaus, visit hellowood.eu.
Photos courtesy of Hello Wood.