Jensen Architects-designed Larkspur Hilltop house spans 4,400 square feet in Larkspur, California and is the result of a five-year collaboration with the advertising executive homeowner and his family. Located on a hillside in Marin, the residence boasts views of both Mt. Tam and the San Francisco Bay, which can be enjoyed both indoors and out.
The design is made up of a series of floating planes that result in a minimalist structure, which happened to inspire the direction of the interior. Designer Nicole Hollis was brought in to curate a comfortable home that reflected the family's history without taking it too far.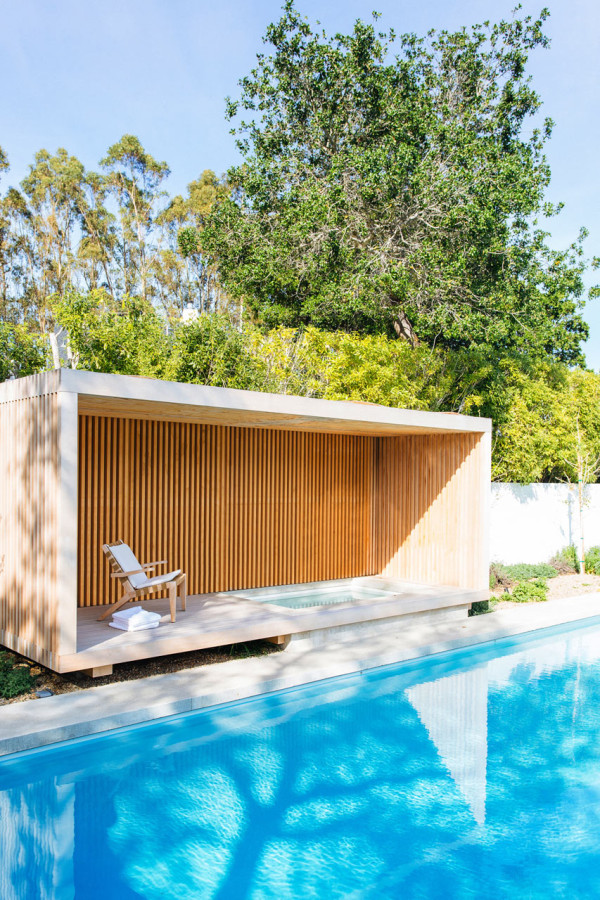 Lounge chairs, chairs, and bright blue ceramic side tables surround the pool and decks.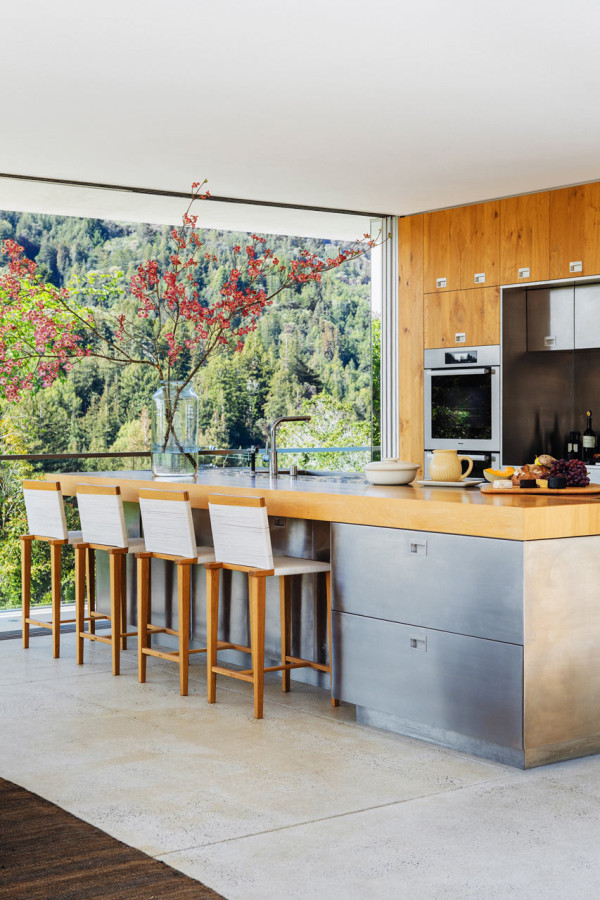 The upstairs truly represents indoor/outdoor, California living with structures that have floor-to-ceiling sliding glass doors and windows where the separation between the two disappears.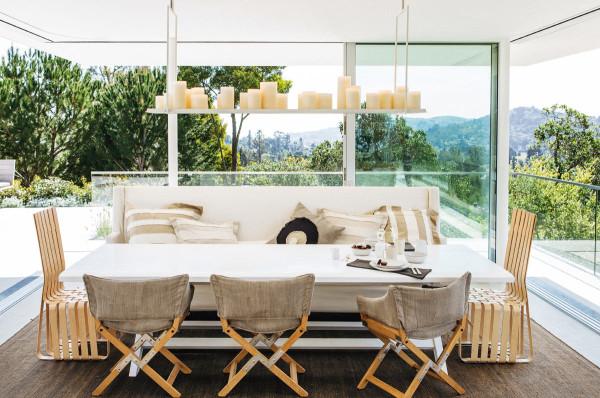 A custom-made sofa banquette for the dining space and a section sofa for the living room were designed by Nicole Hollis to anchor the upstairs.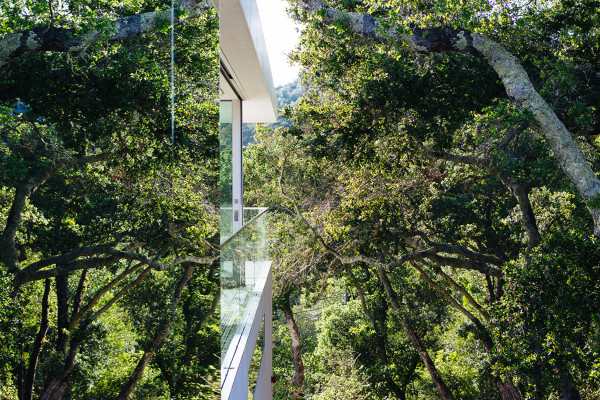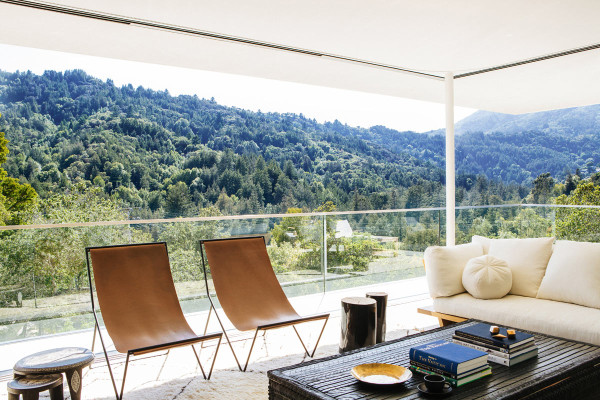 A large coffee table in the living area is made from recycled tire treads.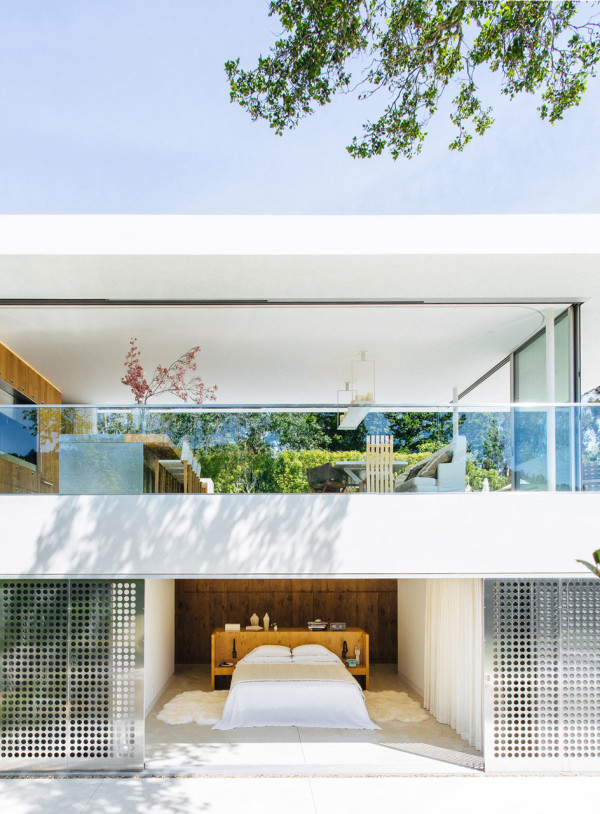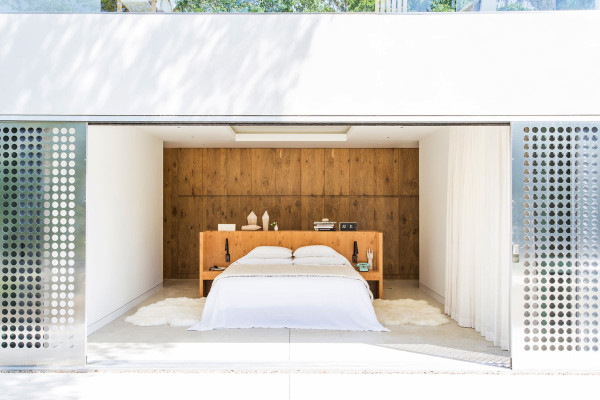 Downstairs in the master bedroom, a custom white oak bed by Nicole Hollis floats in the center of the room and faces the view.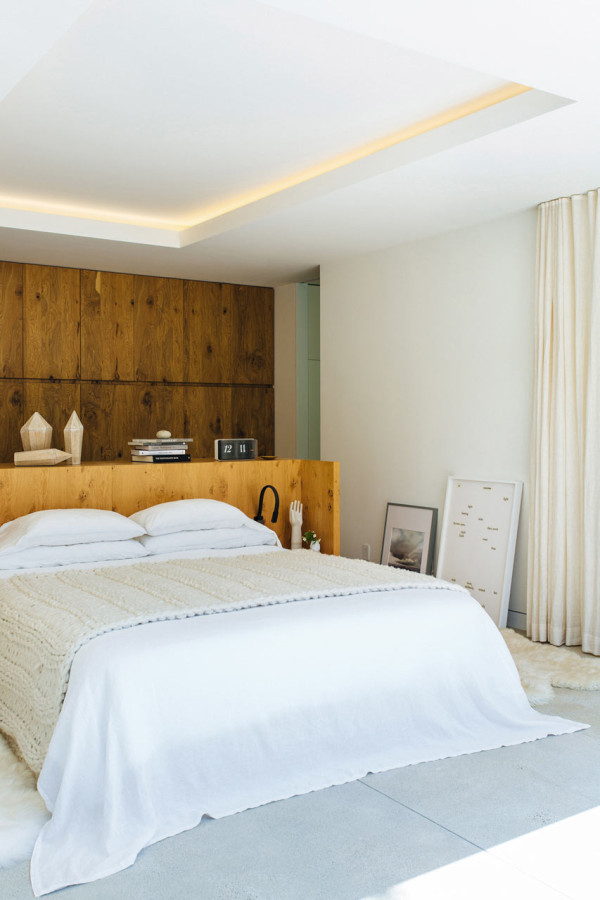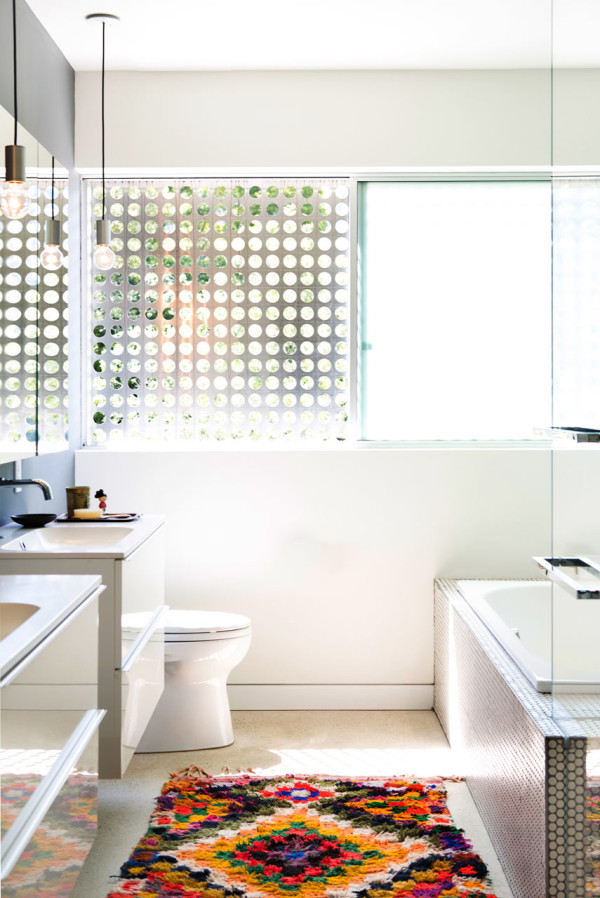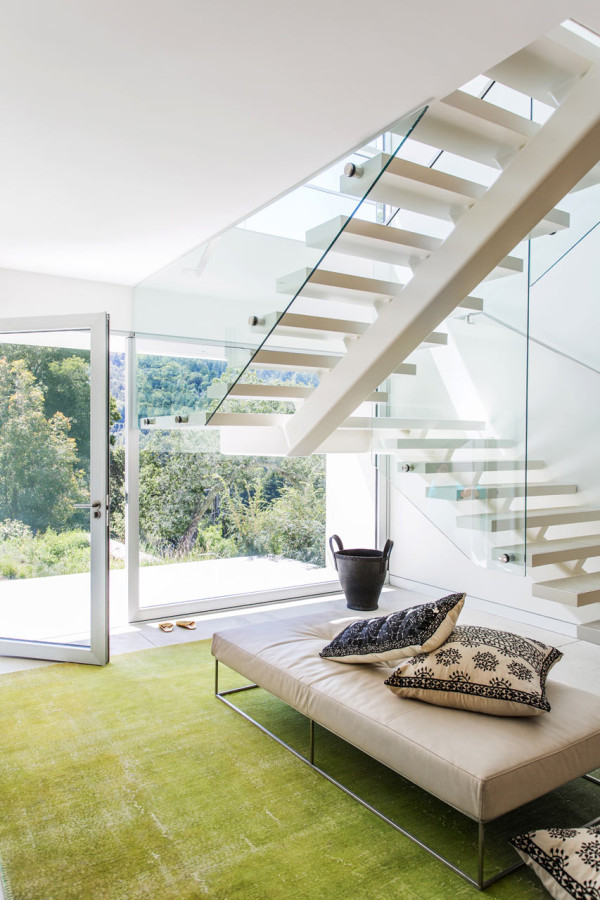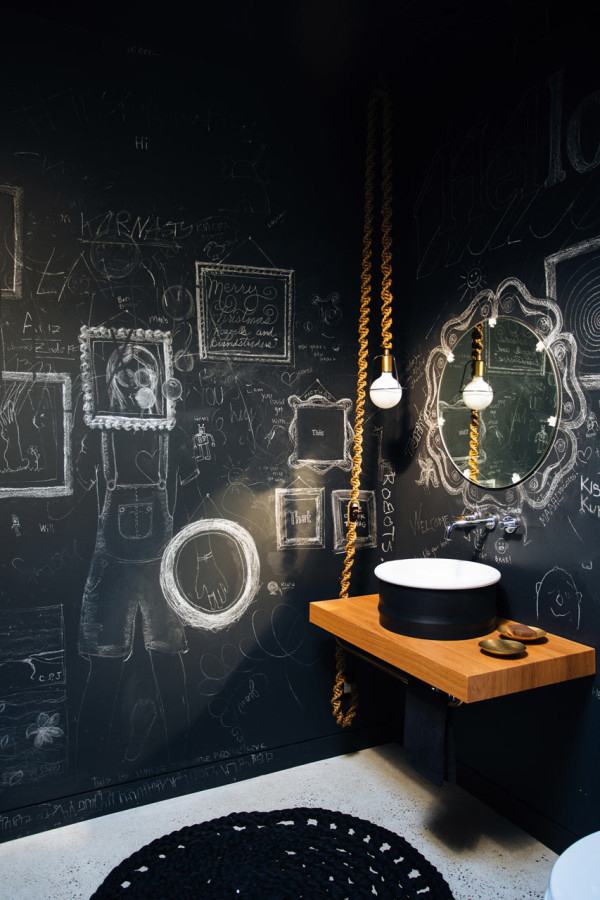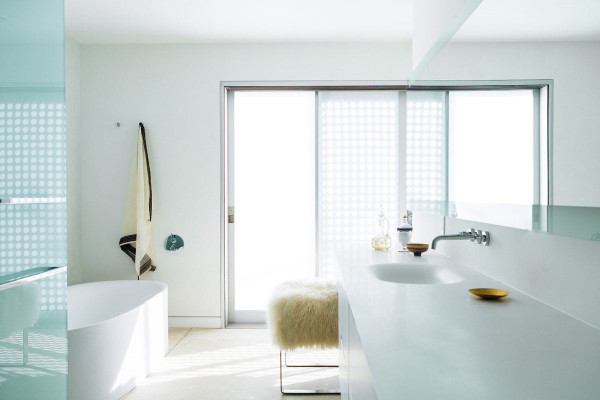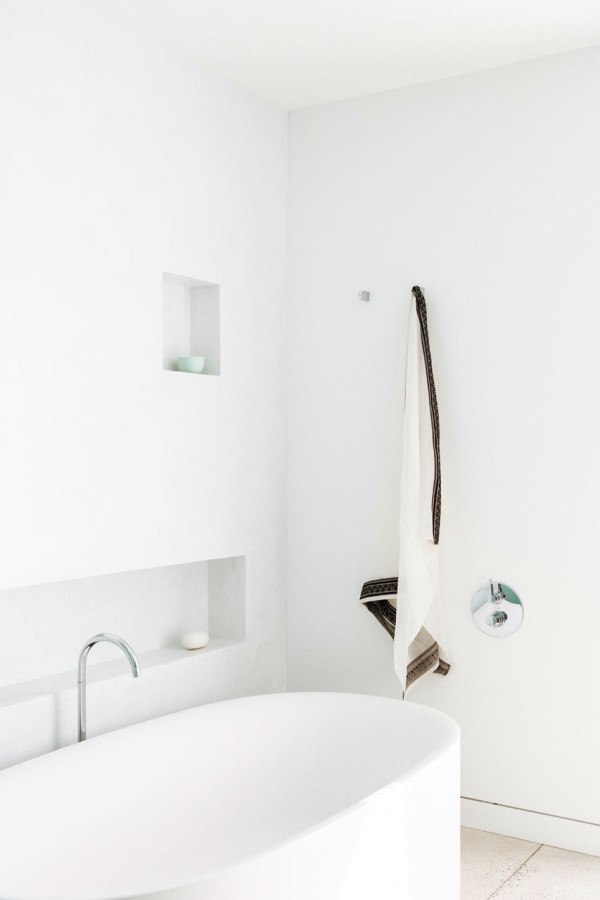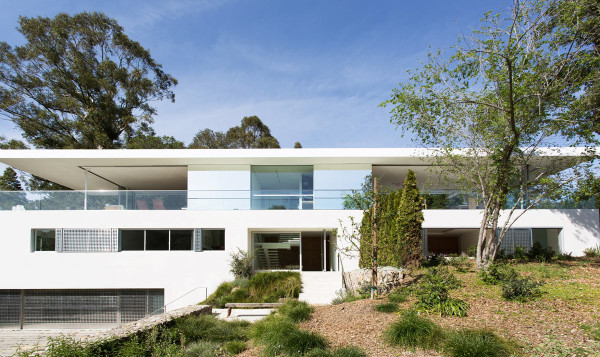 Photos by Laure Joliet.