Last week Susan Serra, CKD, CAPS, author of thekitchendesigner.org and scandinaviankitchens.com shared some fantastic kitchen trends (um, movable burners, anyone?) from the 2011 LivingKitchen Show in Cologne, Germany. But what about the "Living" part of "LivingKitchen"? Here are some highlights from the Living section of the show:
Neat light sculpture by Aqua Creations
Brühl always has a great selection of modern pieces.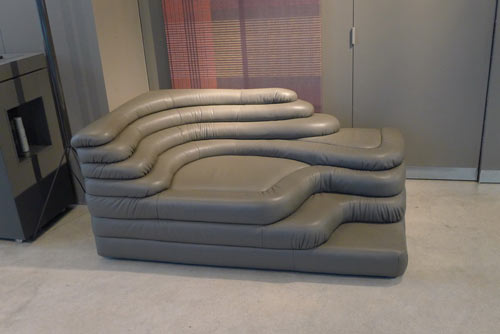 Seating and tables by DeSede – my favorite is the seating that resembles plateaus (above two photos).
Colorful shelving by Montana
Eco-modern pieces from Naver.
A demonstration of the power of Soleil Bleu by Wellmann textiles.