With 13 properties spread across Europe, we were wondering when hospitality brand Generator Hostels would skip across the pond to open a property. The wait is finally over with the grand opening of Generator Miami, located 15 minutes away from the airport and only 100 feet away from the beach.
While hostels don't have the best reputation over hotels, trust us, there's nothing cringe-worthy about this hostel at all. As a design-driven disruptor of hospitality, Generator Hostels prides itself on creating properties that are luxurious but affordable. Design studio Argent Design, led by Nicola Fontanella and Jack Bridges, oversaw the conversion and design of the Generator Miami, creating bespoke furniture specifically for the resort-like ambience of this location which took on a modern adaptation of a classic 1940s condo called the Atlantic Princess. Generator's in-house design team art directed the array of public lounge spaces and accommodations.
With 300 beds in 105 rooms, the hostel offers guests the choices of private rooms, shared rooms, and female-only rooms.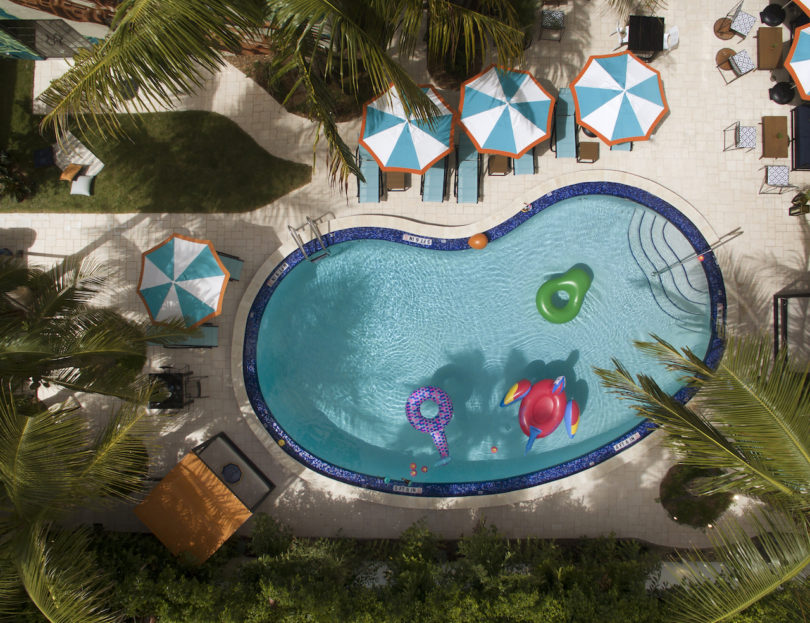 As the first Generator Hostel with a pool, it's no surprise that Generator made this space a main feature, tapping on South African artist Chris Auret to create a custom mural facing the swimming pool. Generator will also rotate other art partners throughout the year, including works by Kamp Horst.
In addition to three food and beverage venues, the hostel also offers a fun and engaging program of activities including yoga classes, rap battles, and mixology demonstrations. Other amenities include a travel shop, bar, and cafe.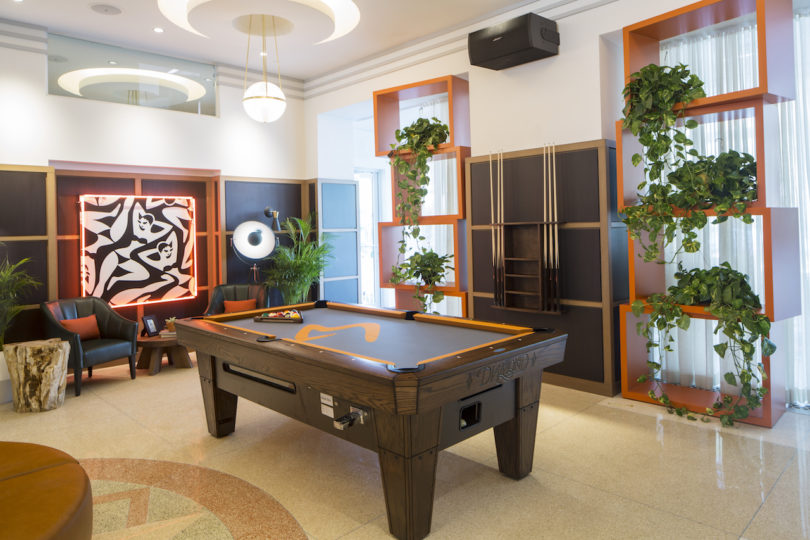 What: Generator Miami
Where: 3120 Collins Ave, Miami Beach, FL 33140
How much? Rates are approximately $20 for beds in shared accommodations and $95 for private rooms with ensuite bathrooms.
Highlights: This is the first Generator Hostel to hit stateside after Americans traveling across Europe voiced their need for one in the US.
Design draw: The property features bespoke furniture made specifically for the resort-like ambience and custom art by notable artists.
Book it: Visit Generator Miami