The House in Kyobate, designed by Naoko Horibe, was designed with the family's two young children in mind. Centered around a Japanese-style mezzanine that has traditional tatami flooring, the space links several spaces in the house, as well as offering a view to the common area below. It's also the reason for the extending facade on the exterior.
The protruding element is what gives the exterior its character with the horizontal wood slats juxtaposing the cream-colored smooth finish on the rest of the house.
The light wood and white interior really keep the space open and light-filled.
I love how every square inch of space is used and used well in this home. Shelves are installed everywhere there is empty space.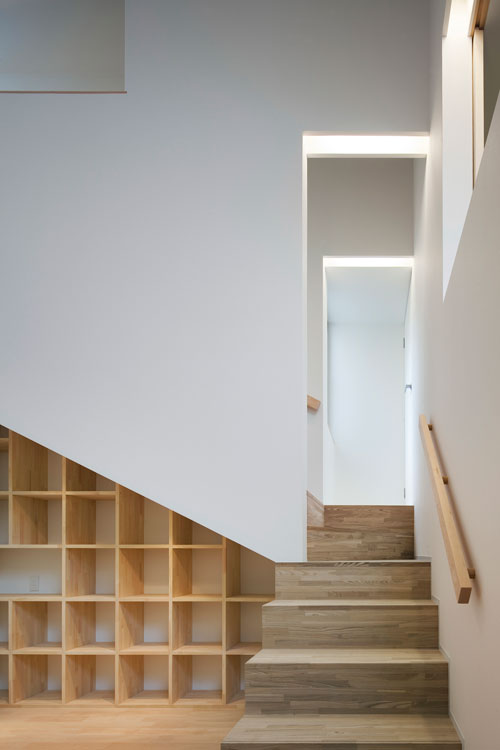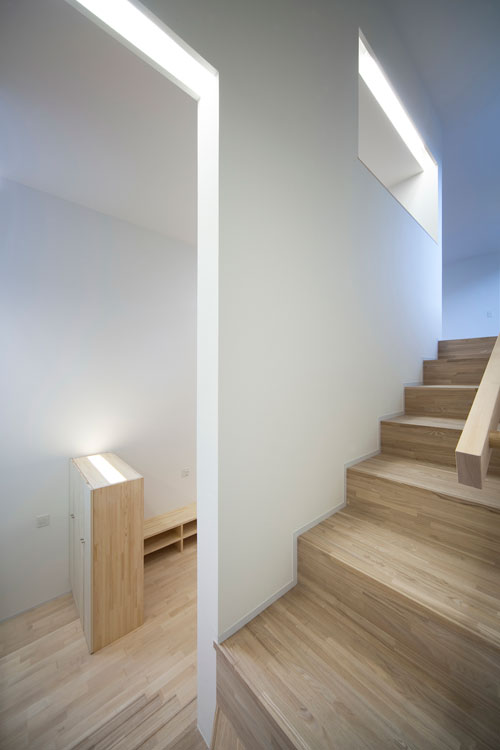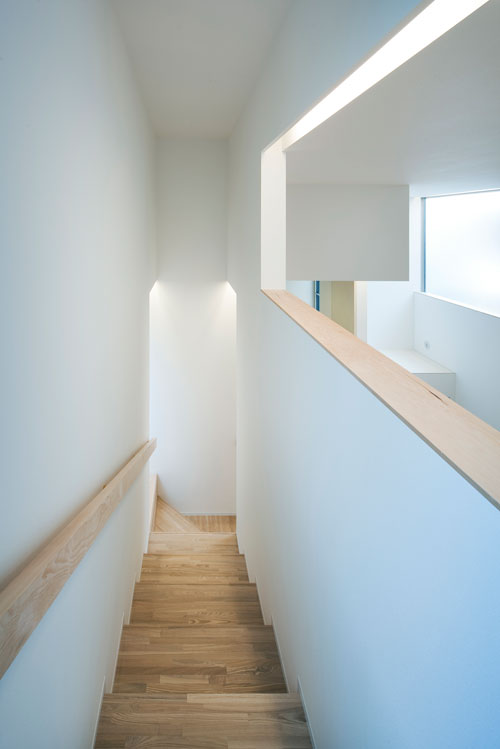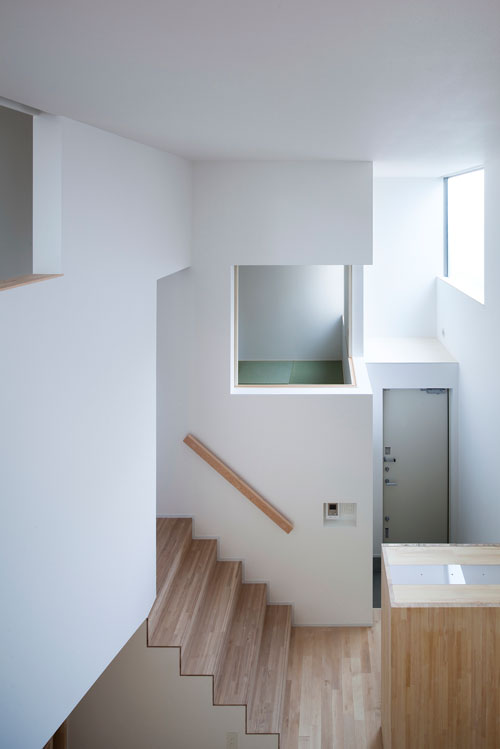 Photos by Eiji Tomita.

Design From Around The Web