House Between the Pine Forest is a minimal home located in Paterna, Spain, designed by Fran Silvestre Arquitectos. The aim of the project was to create a new and consistent identity to a house belonging to the same family for several generations. The original structure was intervened multiple times with various construction methods.
Due to the fact that each of the rooms within the home represented an important memory, it was crucial to maintain the overall programs and their uses, while presenting them in a fresh and new way. New volumes were constructed to not only expand the floor plan, but to represent the coming of new memories for the next generation of the home.
The building melts into the surrounding pine forest landscape by inclusively containing some of the trees within the layout and gardens. In addition, furniture, accents, and supporting structural elements use wood from the local pine trees to further weave the residence among the forest.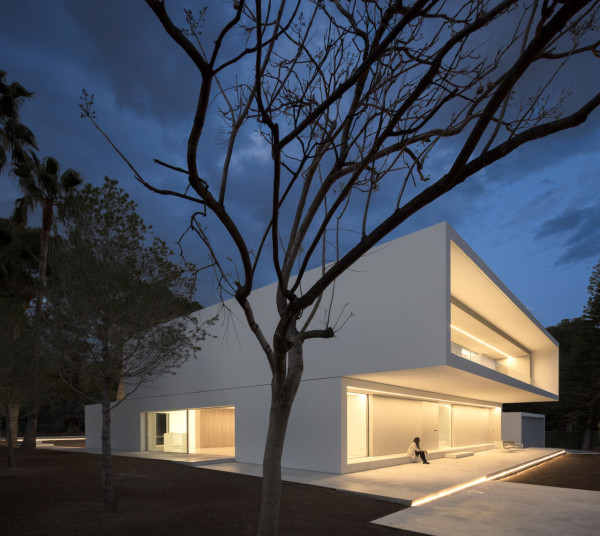 Photography by Fernando Guerra.