The Sydney, Australia based Naremburn House was designed by Bijl Architecture who faced a number of challenges during the planning process, due to both site and location restrictions. To accommodate the design, they utilized shifting volumes and geometries to result in a variety of irregularities.
The clients wanted a light-filled interior, completely unique rooms (no square ones), and a place to "live long". With the site's irregular landscape, they incorporated subtle level changes and updated Dutch gable and catslide roof forms, which helped to keep the front facade nice and compact.
In the back, a patio and pool extend right off the living room which opens up via floor-to-ceiling doors and windows.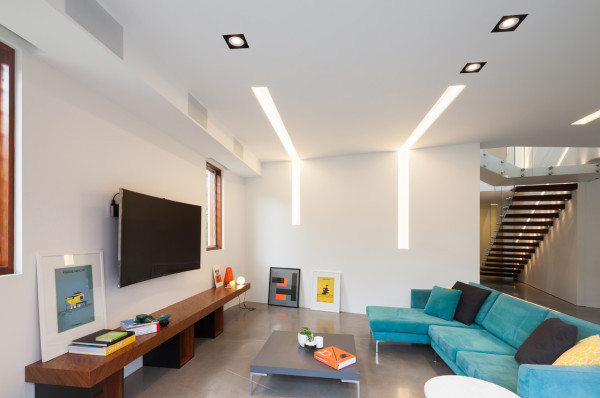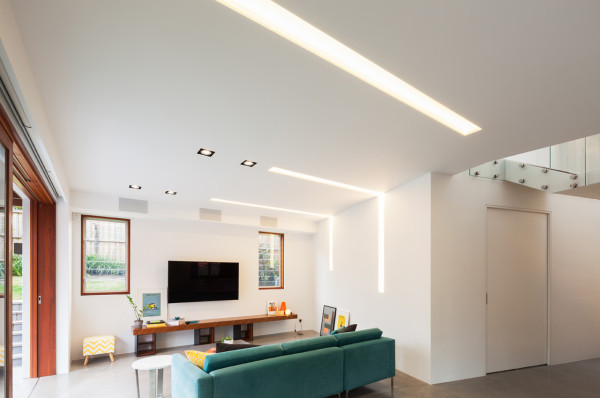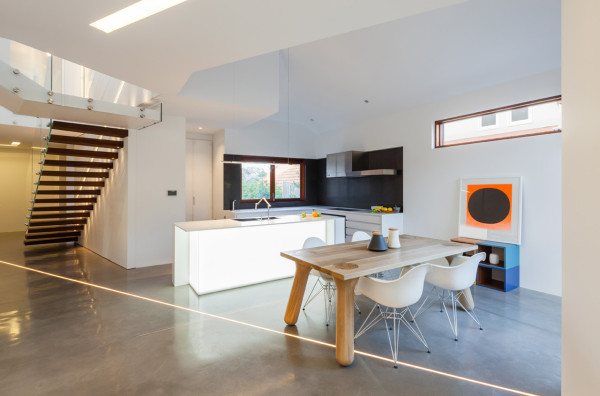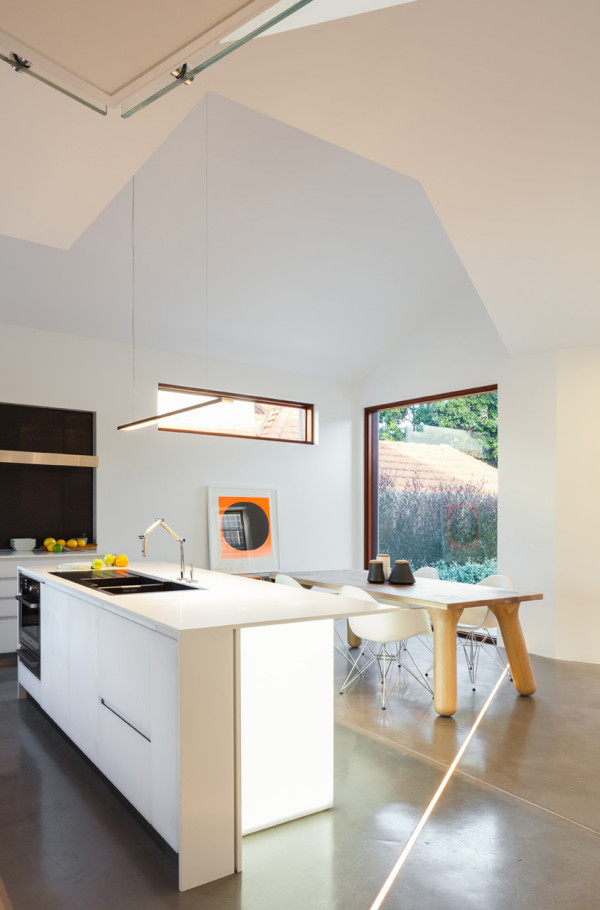 The changing volume heights allowed for open plan living and unique angles on the interior.
A central staircase is located against a sculptural wall made of Corian, which adds a geometric texture to the double-height wall. The wall was co-designed by Bijl Architecture and AR-MA.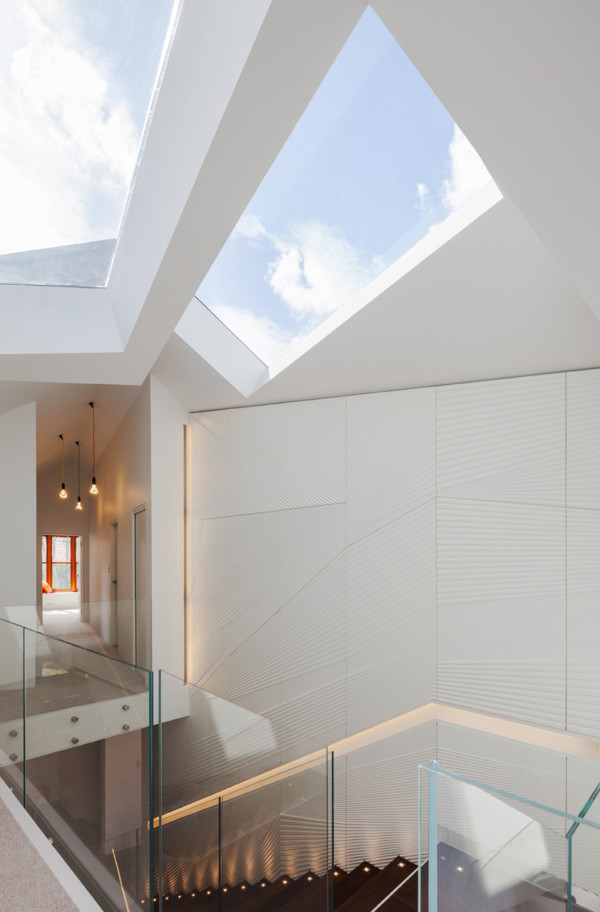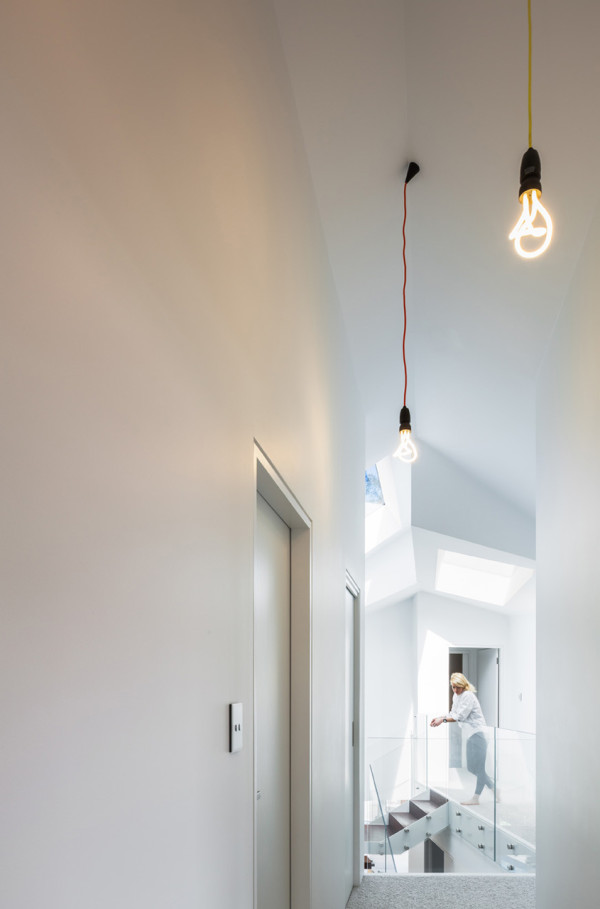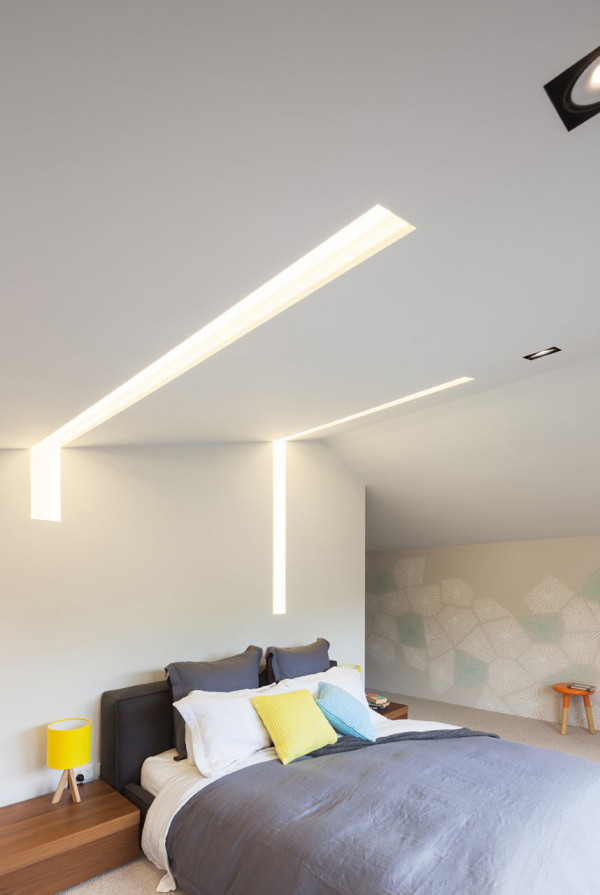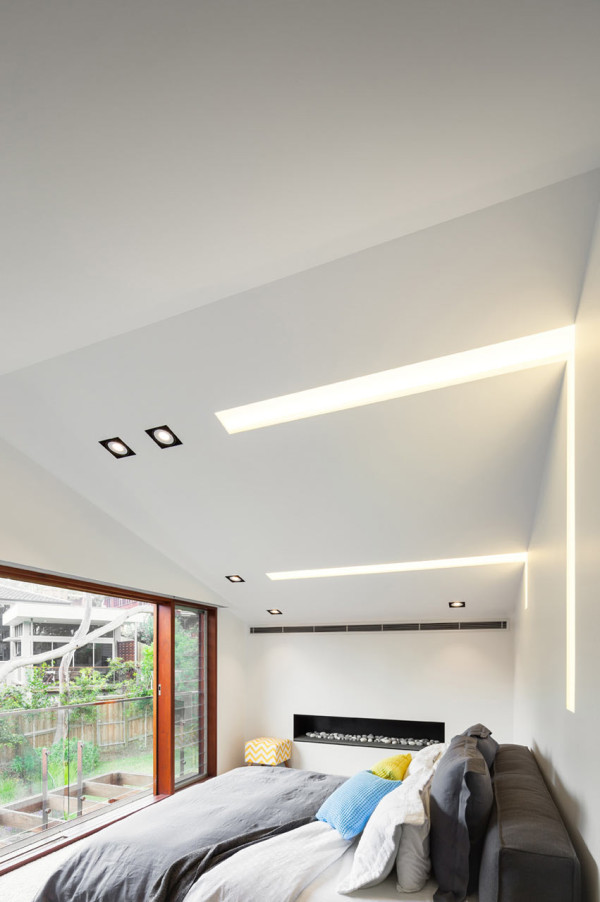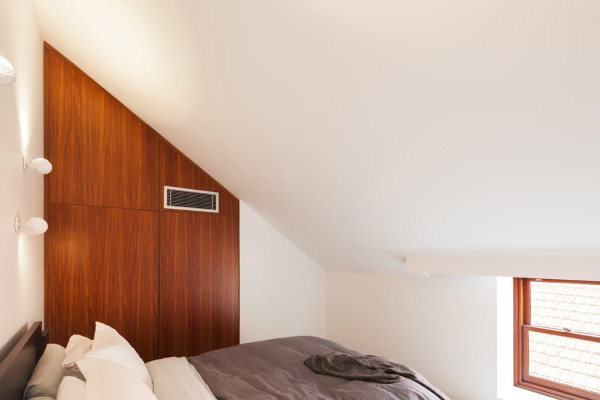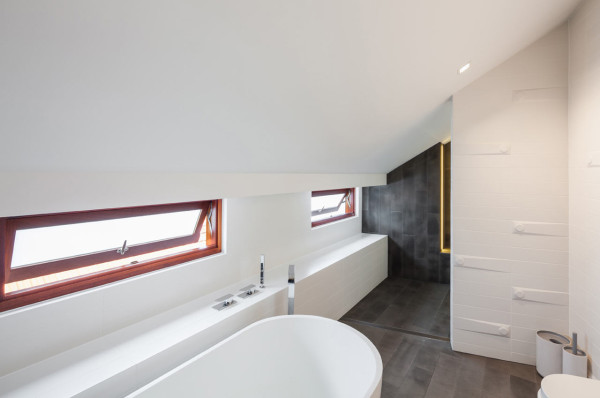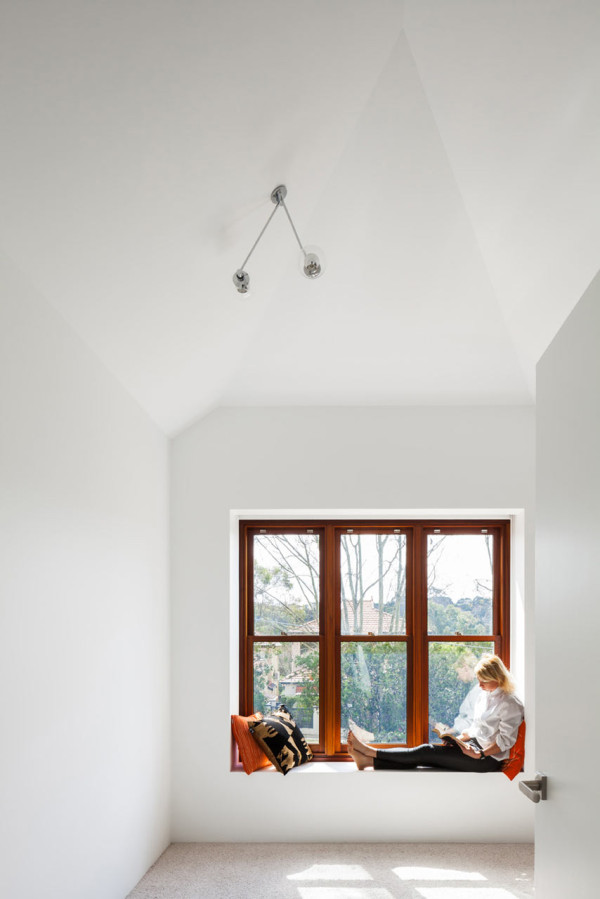 Photos by Katherine Lu.