Located on a small hill in Yokohama, Japan, the new House in Shinoharadai, designed by Tai and Associates, houses two generations of the same family and an office while preserving the family's ties and memories to the land. The house is made up of two volumes which helps keep it in line with the surrounding homes in the neighborhood.
Reinforced concrete surrounds the residence in the form of a retaining wall, while the main volume, or main floor of the home, is made of concrete that's covered in wood panels with tongue and groove joints. The white building contains the office.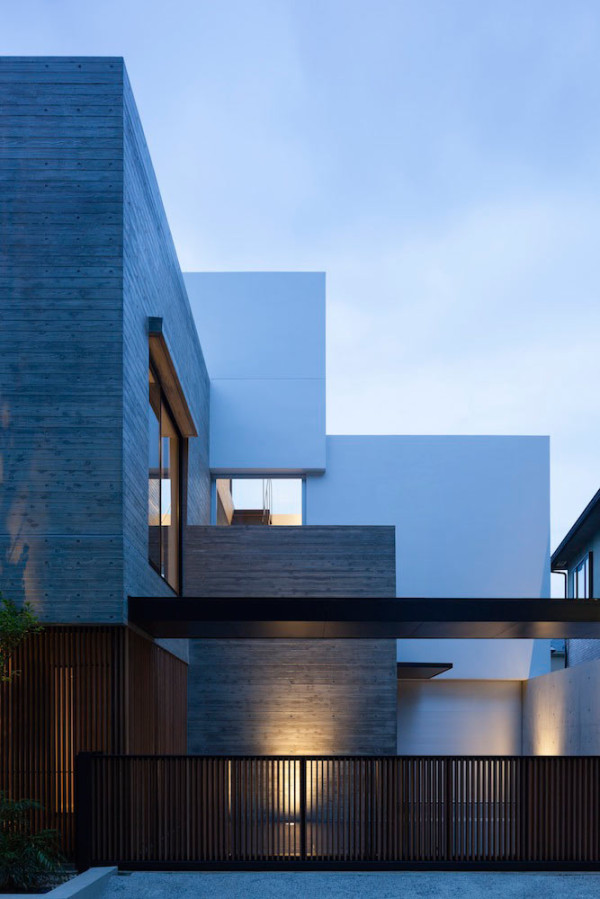 Each structure not only looks different on the outside, they each perform a different function on the inside.
The old pine tree on the property has deep family roots so the interior was planned around it. The living room, dining room, and kitchen of the parents' space is formed around the tree.
Notice how the exterior wall continues into the interior space helping to merge the terrace space with the living room.
The children's house and office both share the main entrance, which features a stunning staircase that leads up to the second floor. The second floor boasts panoramic views of Yokohama Bay.
The beautiful staircase is partially enclosed in glass making it a focal point from the open plan living, dining, and kitchen area of the children's space.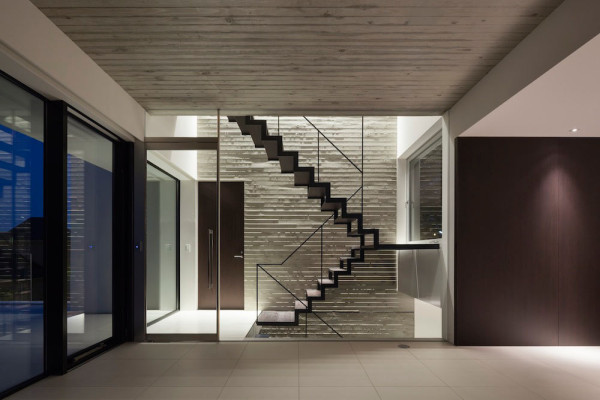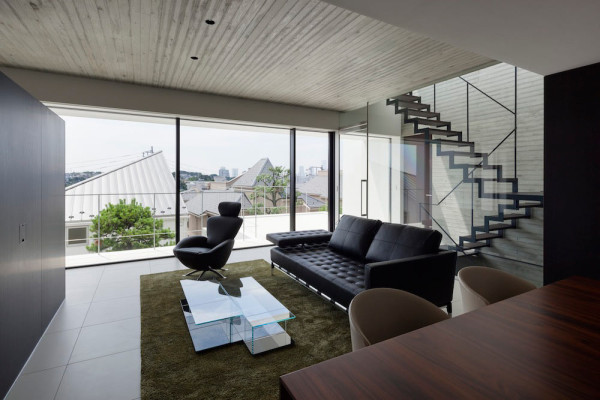 Photos by Seiichi Ohsawa.